News
>
Celebrity Gossip
February 28, 2006 07:55:41 GMT
, , Michael Patrick King and Janeane Garofalo have all been tapped to join the lineup of the U.S. Comedy Arts Festival which will be held March 8-12 in Aspen, Colo.

In additional announcement, the event organizers also confirmed Monday that the annual Freedom of Speech Award will be given to Russell Simmons and Def Comedy Jam.

News
>
Celebrity Gossip
February 28, 2006 07:07:35 GMT
is suing two Florida companies, Family Television Studios Inc. and Paradigm Media Group LLC, claiming they improperly used his name and image to promote their products and services.

Detailing on the case, the lawsuit mentioned that both companies had misused the two educational-purposed segments Douglas tapped in 2004 for commercial gain. Whereas, the so-called "Learning About ..." series supposedly was presented as educational and noncommercial, and was to focus on music, history and science, among other subjects.

News
>
Music News
February 28, 2006 06:46:33 GMT
Chinese promoters announced Tuesday the China debut of music group . Set to embark on the concert in April, that will be their first-ever concert in the country, three years since their canceled shows on the mainland because of the SARS outbreak.

"The Rolling Stones first-ever concert in China, do not miss it," the Beijing-based company Emma Entertainment said on its Web site. The Stones reportedly will play Shanghai's Grand Stage, an 8,000-seat converted indoor stadium, on April 8. Tickets range from $38-$375.

News
>
Movie News
February 28, 2006 06:23:08 GMT
Hollywood hunk reportedly is ready to take more film project. The actor ups for the upcoming drama "Kite".

About to direct the project along with fellow Brad Simpson, DiCaprio will probably star in as well. The "Kite", which script was written by Michael Lander and Ryan Roy, tells about gang culture and guard corruption in the California prison system.

News
>
Celebrity Gossip
February 28, 2006 06:01:35 GMT
Superior Court Judge Joseph Biderman said there was enough evidence for and his brother Vyshonn Miller, also a rapper who uses the stage name Silkk Tha Shocker, to stand trial.

Due to such fact, both rappers then were ordered to stand trial on Monday on weapons charges stemming from their arrest last year after police said that during a traffic stop they found a semiautomatic handgun under the seat of Master P, who was the passenger, and a revolver under the seat of his brother, who was driving.

News
>
Celebrity Gossip
February 28, 2006 05:04:22 GMT
The seven-time Tour de France champion, , has been slated to host the 14th annual ESPY Awards, to be held July 16 later this year at the Kodak Theatre and airing on ESPN.

That being so, he will be the first athlete to host the ceremony. Moreover, officials for ESPY said that the awards show will support The V Foundation for Cancer Research and also for the first time ever will benefit the Lance Armstrong Foundation.

News
>
Celebrity Gossip
February 28, 2006 04:27:00 GMT
Attending a Milan fashion show, soon sparked rumors on her being pregnant with second child as the tight-fitting blue dress she was wearing indicated of an emerging baby bump.

Aside from the reports sparked, a publicist for Liz insists the actress is not pregnant, at least for the time being. Her spokesperson further claimed the reports that Liz is pregnant as categorically untrue".

News
>
Movie News
February 28, 2006 04:00:08 GMT
Pop superstar has yet satisfied with the many achievements she has got through her latest album "The Emancipation of Mimi". And as if she wants to do it better, the beauty has planned to make a comeback to movie industry, starring in an independent drama entitled "Tennessee."

Aaron Woodley is set to direct the project from a script by Russell Schaumberg. With Lee Daniels to produce, the movie is ready for a spring shooting which is set to take place in New Mexico and Tennessee.

News
>
Movie News
February 28, 2006 03:43:30 GMT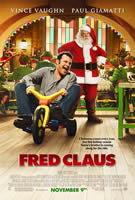 and David Dobkin are about to reunite. The actor and the director of "" will once again work together in the forthcoming Warner Bros. holiday comedy "".

The story follows Fred, the jealous older brother of Santa, who must put his bitterness aside when he is forced to move into Santa's home at the North Pole.

News
>
Movie News
February 28, 2006 03:06:10 GMT
While he's giving hand at producing, James Cameron also has tapped Laeta Kalogridis to write "."

It is a drama flick which tells the true story of legendary free-divers and lovers, Francisco Ferrera and the late Audrey Mestre, who competed to travel as deeply as possible underwater on a single breath of air.

News
>
Movie News
February 28, 2006 02:48:08 GMT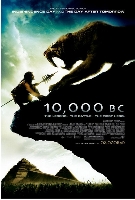 and are heading back to "" as director Roland Emmerich has set the duo to star in the upcoming drama adventure. Soon as the cast already on board, the film will begin shooting April 24 for a summer 2007 tentpole for Warner Bros.

Working behind the scene is Michael Wimer and Mark Gordon who both about to produce. Meanwhile, Thomas Tull, Harald Kloser and Tom Karnowski are all executive producing.