News
>
Movie News
February 23, 2006 09:41:28 GMT
Aussie actress has been tapped by Baz Luhrmann to star in his upcoming direction. The Oscar-winning Kidman will be teamed up with .

The duo is slated to do the so-called Australian historical epic, which Luhrmann would co-write as well with the help from Australian screenwriter Stuart Beattie.

News
>
Movie News
February 23, 2006 09:25:45 GMT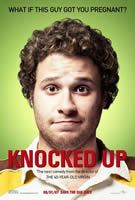 Already wrapped up her latest film project, "," is adding more to her film resume. The actress is joining the cast of the upcoming comedy romance "."

The story of the direction follows a twenty something guy who finds out he impregnated his one-night stand. Hathaway is set to star opposite , and .

News
>
Celebrity Gossip
February 23, 2006 09:01:36 GMT
The band members and their lawyer were definitely surprised with the federal lawsuit filed by former manager Braden Merrick, which is aimed at suing for breach of contract. Filed the suit Tuesday Feb 21st, 2006 in U.S. District Court in Las Vegas, Merrick alleges that he was fired last May despite the fact that his contract was supposedly run through 2007.

"As soon as he made them superstars they decided to stop paying him," Howard King, Merrick's Los Angeles lawyer said. "He's entitled to a percentage of their income for his services as a manager and a producer." And thus, Merrick is seeking $16 million for what he calls breach of contract.

News
>
Music News
February 23, 2006 08:41:38 GMT
Rapper is exploring more than just music. The Atlanta artist will have his fourth album, "King" hit the market on March 28 later this year before soon afterwards make his film debut in "" on March 31 co-starring of .

"King" is the follow up to 2004's "Urban Legend" and will among others feature appearances from , , , , and . In "ATL", T.I. is the lead character Rashad.

News
>
Music News
February 23, 2006 08:22:13 GMT
Their "Chinese Democracy" songs might be leaked online, but that doesn't stop to take a step further. The rock heavyweights have just revealed their plan to make their first UK live appearance in four years by headlining the Download Festival.

Set to play Europe in June later this year, Guns N' Roses will first of all perform at Donington Park on June 11th. Also set to headline the event is on June 10, , and .

News
>
Music News
February 23, 2006 08:00:04 GMT
This is what we've been waiting for. The new album from The Vines. The music group at last comes to the surface with the details on their third studio set.

It dubbed "Vision Valley" and is set for release early April later this year. Among the track listing for the forthcoming album, the Australian rockers already have two tracks, namely "Don't Listen To The Radio" and "Gross Out", released on the internet.

News
>
Celebrity Gossip
February 23, 2006 07:04:53 GMT
"Fiona" that's how Sir affectionately named his Yamaha grand piano which he's been used at a variety of special events, including that in his hit Las Vegas show.

Not to lessen the meaning of the bright red piano, which is the original prototype for Yamaha's highly successful line of Elton John Limited Edition Signature Series Red Pianos, the singer has decided to put "The Red Piano" up for bid on eBay to raise funds for the Elton John AIDS Foundation (EJAF).

News
>
Music News
February 23, 2006 06:36:10 GMT
Who's the next chart-topper? It's R&B crooner , whose third release "Ghetto Classics" steals the top spot on the Billboard 200, selling 152,000 copies. Meanwhile, last week's chart-topper, "Sing-A-Longs and Lullabies," by and friends slips to 2nd position with 117,000 copies sold.

's "The Greatest Songs of the Fifties" holds tight at No. 3 for a second week, sold another 116,000 copies. 's "The Breakthrough" falls from No. 2 to No. 4 with 111,000 copies, followed behind by 's "Amore" which is sold 111,000 copies. Securing the 6th place is "High School Musical" soundtrack by various artists.

News
>
Movie News
February 23, 2006 06:16:15 GMT
Wanting more on his plate, is about to be the real gamer rather than just give games lip service. The beefy action star has agreed to star in the upcoming action adventure film titled "."

It reportedly is "a groundbreaking action-entertainment property" that will be simultaneously developed as a film and as a game. The story centers on an expert driver who comes out of retirement to protect a woman from his past.

News
>
Music News
February 23, 2006 05:53:26 GMT
"Bring 'Em Home Now!" shouted frontman Michael Stipe who is going to headline a concert in New York next month calling for U.S. troops to pull out of Iraq. The so-called anti-war concert will be held at the Hammerstein Ballroom on March 20, which coincides with the third anniversary of the invasion of Iraq.

Stipe will be joined by anti-war activist Cindy Sheehan who is slated to speak during the concert. Additional performers at the concert dubbed "Bring 'Em Home Now!" include , , Chuck D, Fischerspooner, Peaches, Steve Earle, and .

News
>
Music News
February 23, 2006 04:50:55 GMT
Rock and Roll Hall of Famer released an announcement addressed to fan club members mentioning that he is performing Saturday at the Orpheum Theater in Minneapolis. He, to be more specific, will be a "special guest" of the R&B singer Tamar who three weeks ago performed with him on "Saturday Night Live".

Tickets for the show dubbed "Tamar with special guest Prince" already sold out within minutes. Though, there will be more seats which are available through Ticketmaster starting at noon Wednesday at $50 apiece. Soon then, the twosome will embark on two more concerts, in Chicago, Ill. on Monday and Philadelphia, Pa. on Wednesday.

News
>
Celebrity Gossip
February 23, 2006 04:22:24 GMT
Music figure has on Tuesday Feb 21st, 2006 had U.S. District Court Judge John Feikens issued a temporary restraining order, forbidding World Wide Red Light District from selling his sex video or using his likeness in its promotions. The rap-rocker apparently also is attempting to ask for a permanent injunction against sales of the sex tape, arguing that his trademark and privacy rights had been violated.

Just for everybody to know, Kid Rock and former singer have recently been caught in a videotape having sex with four women after a Miami concert. The tape was made around the time that the twosome played a concert together at the Orange Bowl in December 1999. A hearing is set for Friday in Detroit to hear arguments in the case.

News
>
Movie News
February 23, 2006 04:04:55 GMT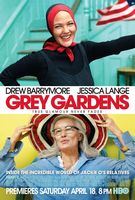 Hollywood actresses and are about to star in the upcoming "."

It is a fact-based drama about the eccentric aunt and first cousin of Jackie Kennedy (both named Edith Bouvier Beale aka "Big and Little Edie") raised as Park Avenue débutantes but who withdrew from New York society, taking shelter at their Long Island summer home, "Grey Gardens." As their wealth and contact with the outside world dwindled, so did their grasp on reality. They were reintroduced to the world when international tabloids learned of a health department raid on their home, and Jackie swooped in to save her relatives.

News
>
Movie News
February 23, 2006 03:56:58 GMT
Universal Pictures reportedly has acquired the screen rights to "The Recruiter," a comic pitch hatched by Romany Malco.

Start working on the film project, the studio has tapped Judd Apatow to produce and Rob Siegel to write. Just keep it here for more details.