News
>
Celebrity Gossip
February 17, 2006 08:12:26 GMT
Partygoer again shocks public worldwide with the just circulating rumors mention that she's been asked by Indian director T. Rajeevnath to play the humble and generous humanitarian Mother Teresa.

It is said that Rajeevnath has contacted the socialite concerning the lead role in his upcoming film, which will chronicle the late nun's life.

News
>
Celebrity Gossip
February 17, 2006 07:53:00 GMT
, the talk show queen has on Wednesday Feb 15th, 2006 paid a visit to San Diego High School with the companion of Microsoft Corp. Chairman Bill Gates and wife Melinda. Their visit absolutely became a big surprise for the students there for it was not publicly announced and the press was barred from the campus.

During the three-hour hush-hush visit, Oprah's TV crew was trailing the billionaire couple as they met with nine students for an upcoming segment of about the Gates' school-reform efforts.

News
>
Celebrity Gossip
February 17, 2006 07:20:43 GMT
Paul Bloch, a publicist for has on Thursday Feb 16th, 2006 released an announcement mentioned that his client and her music producer Michael Lockwood have tied the knot in Kyoto, Japan. The couple reportedly married in a traditional Japanese ceremony on Jan. 22.

Lisa's mother, Priscilla Presley attended the ceremony while walked her daughter down the aisle. Meanwhile, Danny Keough, Lisa's ex-husband served as Lockwood's best man at the ceremony. Also attending the wedding were Lockwood's parents, Vivian and William Lockwood.

News
>
Music News
February 17, 2006 06:55:15 GMT
While the album chart is dominated by 's "Sing-A-Longs and Lullabies for the Film ", the Billboard Hot 100 again is dominated by . This is the fourth time in a row that the singer's single "Check On It" leads the list. In the meantime, 's "You're Beautiful" stays at No. 2, followed by 's "Grillz" at No. 3.

Stick at No. 4 is 's "Be Without You", ahead of 's "I'm Sprung" at 5th. 's "Shake That" surprisingly rocketing from No. 9 to the 6th slot, seizes the place from 's "So Sick," which slips one place to No. 7. No. 8 to 10 in succession are 's "Temperature", 's "Yo (Excuse Me Miss)", and 's "Unpredictable".

News
>
Celebrity Gossip
February 17, 2006 06:24:18 GMT
While the 2006 Billboard Latin Music Awards is about to be held April 27 later this year, finalists top the list of the award show have been announced. Leading the nominees is Puerto Rican reggaeton sensation who grabs 10 nominations, including that of Artist Of The Year, Hot Latin Songs Artist and Songwriter Of The Year.

Following close behind with nine nominations is Mexico's pop group , which is soon followed by with eight nominations. After all there is and Puerto Rican artist Olga Tanon with five nominations each. The awards will be handed out in Miami and be broadcast live on Telemundo. Get the complete list of the awards nominees at http://www.billboard.com/bbcom/awards/index.jsp.

News
>
Music News
February 17, 2006 06:04:08 GMT
Rumor has it that British band is about to call it quit. Such report actually was prompted by the band lead singer 's recent statement at the Brit Awards, during which he said "You won't see us at one of these for many, many years. We won't see you for a long time. I mean it. It's going to be years before we have the chance to say this again."

The man prompted even more speculation on the band's split as later in the evening he said "We got to go. People are fed up with us, and so are we." Despite such reports, Coldplay's London rep insists the hiatus will be no more than the standard break bands usually take between churning out albums. Probably Martin just wants to spend more times with wife and daughter Apple.

News
>
Celebrity Gossip
February 17, 2006 05:52:47 GMT
Multiple Grammy-winning singer won undisclosed libel damages and an apology from London's Sunday Times on Thursday Feb 16th, 2006 stemming from a libel suit filed last summer by the star over a story published by the media which said he had acted "in a self-important, arrogant and rude manner" at one of his AIDS charity functions.

Detailing on the case, John has sued over a 2005 article in the Sunday Times headlined "Rock Royals Get Too Grand" about his AIDS Foundation Summer Ball. The story published by the media among others claimed the singer had issued a "bizarre and absurd edict to guests at his annual charity fundraising White Tie and Tiara summer ball not to address him unless spoken to".

News
>
Movie News
February 17, 2006 05:00:03 GMT
French actress has been named as the official new Bond girl to star opposite 007 in the upcoming 21st James Bond movie "." The announcement was released Thursday Feb 16, 2006 by MGM and Sony Pictures Entertainment.

Moreover, MGM and Sony also confirmed earlier reports that Danish-born actor has accepted the role of Le Chiffre, Bond's nemesis, and has joined the cast as Felix Leiter. With the cast on board, Martin Campbell again is giving hand at directing. Shooting began in January and "Casino Royale" is eyeing a Nov. 17 release date.

News
>
Celebrity Gossip
February 17, 2006 04:42:34 GMT
, in fact, is not that tough in real life as the way she is in the dance floor. The material girl has had a hernia surgery at Cedars-Sinai Medical Center on Feb. 10 but has fully recovered, her spokeswoman said on Thursday Feb 16th, 2006.

"She had a minor procedure for a hernia and is absolutely fine now," the rep said. Reports mention that after the Feb. 8 Grammys ceremony at L.A.'s Staples Center, in which she opened the show with , Madonna went to Cedars-Sinai Medical Center for the procedure.

News
>
Celebrity Gossip
February 17, 2006 04:09:25 GMT
John Michael Montgomery joining the long line up of notable celebrities to face DUI charges. The country singer has on early Thursday Feb 16th, 2006 arrested and charged with driving under the influence and possession of a controlled drug.

In addition, the star also was charged with having a prescription drug not in its proper container, two counts of carrying a concealed deadly weapon, disregarding a traffic control device and improper turning. Further officials revealed that Montgomery had two loaded handguns in his vehicle, one under the driver's seat and one under the front passenger's seat. The report listed the controlled substance as the painkiller Endocet.

News
>
Movie News
February 17, 2006 03:51:28 GMT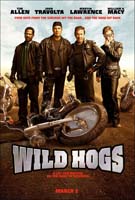 Hollywood movie star is joining and to star in the upcoming comedy adventure "." The Touchstone Pictures' movie project is about to be directed by Walt Becker from a script written by Brad Copeland.

As of the story it revolves around a group of frustrated middle-aged suburban biker wannabes who hit the open road in search of adventure only to encounter a real Hells Angels group. Produced by Brian Robbins and Michael Tollin, filming is slated to begin in April in New Mexico.