News
>
Celebrity Gossip
January 27, 2006 09:48:09 GMT
The asthma attack she had a month ago on New Year's Eve apparently has left a shock to teen star . And as a tribute to the unhappy moment, the actress turned to ink to combat the asthma, getting the word BREATHE tattooed on her wrist.

"It obviously has a double meaning," one of Lindsay's friends said. "It's about the asthma attack, but also a reminder to just slow down and enjoy life."

News
>
Celebrity Gossip
January 27, 2006 09:31:18 GMT
Hollywood beauty has signed a $4 million deal to become the new face of cosmetics giant L'Oreal. For this large amount of money, the actress will have to appear in L'Oreal TV commercials.

And thus Scalett will appear in ads displaying a range of hair colors, swapping her trademark blonde locks for other L'Oreal shades. The contract Scarlett signs with the giant cosmetics company, in fact, was revealed just weeks after the beautiful star finished the two years contract with Calvin Klein fragrances.

News
>
Movie News
January 27, 2006 09:13:11 GMT
Intended to repeat the success of its former version, Warner Bros. Pictures concerns to bring into life the remake of the 1944 thriller "Gaslight." To succeed the plan, the studio even has tapped Joe Wright to direct the film with Abi Morgan to write the new version and Paula Weinstein in hand at producing.

Based on a 1938 British play by Patrick Hamilton and preceded by a 1940 British film, "Gaslight" revolves around a woman whose suitor has designs on her money, and after luring her to a house of horrors, he methodically tries to convince her she is insane. No cast on board while other details remain undisclosed.

News
>
Movie News
January 27, 2006 09:03:07 GMT
"," the drama thriller flick of DreamWorks and Paramount project will have D.J. Caruso as its director. Written by Christopher Landon, the film will be executive produced by Steven Spielberg.

"Disturbia" follows the story of a troubled high school senior, still grieving over his father's death, who is sentenced to house arrest after an outburst of anger at school. Production is slated to begin in April later this year.

News
>
Celebrity Gossip
January 27, 2006 08:45:01 GMT
Rock star of music group teamed up with three leading fashion groups, Gap, Giorgio Armani and Converse, and American Express Thursday Jan 26th to launch Product Red, an ambitious branding and fund-raising scheme which is aimed at beating AIDS.

Bring the idea into life, one percent of money that customers spend on the card will go to the Global Fund to Fight AIDS, Tuberculosis and Malaria, which supports nearly half a million people on AIDS treatment and a similar number of children orphaned by the disease.

News
>
Music News
January 27, 2006 08:21:52 GMT
The Billboard's Hot 100 chart-toper for the week ended Thursday Jan 26th is . This is the seventh time the singer's "Check on It" dominating the U.S. singles chart. Right behind at the runner-up position is 's "Grillz" followed behind at No. 3 by 's "Run It!".

No. 4 to No. 6 in succession are 's "Be Without You", ' "Stickwitu" and 's "There It Go! (The Whistle Song)." 's "Don't Forget About Us" falls three places to No. 7, while 's "You're Beautiful" rocketing seven places to No. 8.

News
>
Celebrity Gossip
January 27, 2006 07:58:48 GMT
Oscar-winning actress has a new role. This time not in movie project but in real life indeed. The U.N. has on Tuesday Jan 24th named the movie star a goodwill ambassador to the United Nations Development Fund for Women (UNIFEM), for which she will work to fight against domestic violence, human trafficking and AIDS.

"I am honored that UNIFEM has asked me to serve as goodwill ambassador and I look forward to a close, long-term relationship," Kidman said in a statement. In related news, Kidman also has on the same day been named a Companion in the Order of Australia in her native country on its national day. Lucky Kidman seemingly picks double happiness.

News
>
Celebrity Gossip
January 27, 2006 07:37:20 GMT
Actress and beau reportedly are planning to start a family soon as the hit TV show "Lost" in which they star in comes to its end.

"We'll see where I'm at, at the end of Lost. Maybe one or two children of my own, and then what I really hope to do is adopt - perhaps a bunch of them." So said Monaghan, prompting the existed rumors.

News
>
Movie News
January 27, 2006 06:59:23 GMT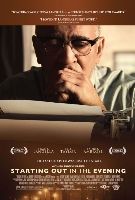 A line of cast for the upcoming drama "" has been revealed. Among the names mentioned, and are the two names slated to topline the film. Also there is Adrian Lester who's about to star in as well.

Based on the novel by Brian Morton, the film was adapted by Andrew Wagner with Fred Parnes and will have Gary Winick, Jake Abraham, and Nancy Israel to produce. Gives hand at executive producing is Cinetic Media head John Sloss, while Wagner will direct.

News
>
Movie News
January 27, 2006 05:03:35 GMT
Soon as Phoenix Pictures acquired the rights to "Colter's Run," they immediately tapped Carroll Ballard to direct the action drama flick.

From a script written by Mark St. Germain, the film concerns John Colter, a guide with Lewis and Clark's Corps. Of Discovery expedition in 1803. Colter left that expedition to make his fortune trapping beavers, but he and other trappers were ambushed by the Blackfeet Indian tribe.

News
>
Movie News
January 27, 2006 04:47:39 GMT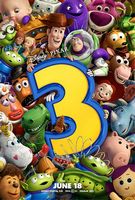 With Disney's acquisition of Pixar, the studio will hand the "" to Pixar as part of its deal to acquire Pixar. Apparently, it has yet clear how the change would affect the production schedule of the flick at the latter studio.

To your notice, the production of "Toy Story 3" actually has been started at Disney's new animation unit, Circle 7, in Glendale, California. The unit reportedly will not immediately closed, yet its future is yet to be determined. That being so, the future of "Toy Story 3" remains uncertain as well.

News
>
Celebrity Gossip
January 27, 2006 04:24:30 GMT
and are expecting twins. Are they? Well at least that's according to London's The Sun report. Moreover, an undisclosed source claimed that the action beauty even has undergone fertility treatments.

"Angelina is overjoyed. Getting pregnant with one of Brad's children would have been God's precious gift to her. Now we believe she is carrying twins, Angie is in seventh heaven." The source said.

News
>
Celebrity Gossip
January 27, 2006 04:00:11 GMT
After weeks of counting down the votes, the nominations for the ShockWaves NME Awards 2006 can finally be announced. Leading the way on the shortlist is music group , which vie for six nominations, including that of Best British Band, Best Live Band, Best Album for "Employment", Best Track and Best Video for "I Predict A Riot", Best Music DVD for "Enjoyment", and Best Website.

Among the many nominees there you can find , which ups for four nominations; Best British Band, Best New Band, Best Live Band, and Best Track for "I Bet You Look Good on the Dancefloor." Some other nominees are , Block Party, , , , , , and many more. Get the full list of nominations at http://www.nme.com/news/nme-awards/22040.

News
>
Celebrity Gossip
January 27, 2006 03:25:12 GMT
Producer Gil Cates has on Wednesday Jan 25th announced a new name tapped as one of the 78th Oscars presenters. It's Hollywood actress .

To note, Aniston could in the near future be seen in "" and "." Her film resumes among others include "", "", "", "" and "."