News
>
Celebrity Gossip
January 25, 2006 08:54:59 GMT
Rapper has on Tuesday Jan 24th, 2006 convicted of involuntary manslaughter and aggravated assault. The star was charged with first-degree murder for the shooting death of Desmond Hawkins behind his Philadelphia home April last year.

According to the explanation given by the police, in April 2005 Cassidy and two other men, armed with gun, fired on three other men during an argument in northwest Philadelphia neighborhood. As a result, Desmond Hawkins then died from a gunshot wound to the back while the two other men were treated at area hospitals for gunshot wounds.

News
>
Celebrity Gossip
January 25, 2006 08:32:07 GMT
Rebellious rapper reportedly going to pose as Jesus Christ on the cover of the upcoming issue of Rolling Stone. Moreover, he also is pictured posing as boxing champ .

While doing the pose, the smart rapper makes use the time to defend his brash attitude as said inside the magazine "In America, they want you to accomplish these great feats, to pull off these David Copperfield-type stunts," he says. "You want me to be great, but you don't ever want me to say I'm great?"

News
>
Celebrity Gossip
January 25, 2006 07:56:57 GMT
Much to the opposite of the late news mentioned has called off her engagement to singer fiance , the on-going report just now claimed the couple is preparing to marry in March. The Aussie actress reportedly is planning a posh wedding party with only close family and friends invited.

"Nicole is getting married in March. She's the happiest she's ever been in her life and she doesn't want a long engagement," a source told British newspaper The Sun while adding "Keith proposed at Christmas and she was thrilled. They are happy and in love. Nicole's only inviting close friends and family - she doesn't want a media circus. They are discussing venues and are talking about doing it in Australia."

News
>
Movie News
January 25, 2006 07:27:04 GMT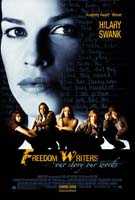 Movie star is determined to double his duty in two different movie projects. Has signed on for Paramount Pictures' "," the actor also is now in talks to join the cast of Disney's "."

As of the first mentioned project, the film will be directed by Richard LaGravenese. In the film tells the story of a young teacher who inspires her class of at-risk students to pursue education beyond high school, Dempsey will play the husband of 's character.

News
>
Celebrity Gossip
January 25, 2006 06:58:41 GMT
British supermodel has decided to set the record straight on her 2005 cocaine scandal and thus decided to write and publish her autobiography, in which she will talk about her cocaine addiction.

Thanks to Virgin mogul Sir Richard Branson who successfully convinced her to finally signed a $1.8 million deal for the rights to her autobiography. "Richard and Kate have agreed to bring out her autobiography. It's a chance for her to put across her side of the story," Branson's spokesperson said.

News
>
Celebrity Gossip
January 25, 2006 06:29:14 GMT
She's having a baby girl. Again, the newly born will be a Taurus. Two Taurus girls for lucky actress .

"I wasn't sure I was going to make this public," Shields told People magazine Tuesday about the baby she's going to born in May later this year.

News
>
Movie News
January 25, 2006 06:10:43 GMT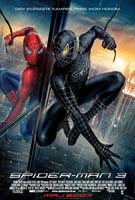 Deeply in love with the story, Theresa Russell has inked a deal to star in the highly anticipated "."

The actress is set to play Mrs Marko, the wife of Flint Marko a.k.a. Sandman, played by .

News
>
Movie News
January 25, 2006 05:13:01 GMT
Screenwriter Matt Nix would probably face a very hectic schedules in the upcoming days as he's been tapped by Warner Bros. Pictures to rewrite its new flick "." Meanwhile, David Heyman is producing along with Lionel Wigram.

An adaptation of the British book "The Giants and the Joneses" by Julia Donaldson, the film tells the adventure of two siblings who discover a beanstalk to the land of Groil in their backyard. In this magical place, the kids encounter giants and befriend the renegade, swashbuckling Jack of "Jack and the Beanstalk" fame.

News
>
Movie News
January 25, 2006 04:57:32 GMT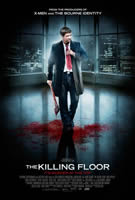 Movie star isn't afraid of death. The actor reportedly is about to step his feet on "."

The story of the thriller genre centers on a literary agent, played by Blucas, who moves into a coveted penthouse apartment. Once settled, he begins receiving violent crime scene photographs that appear to have taken place in the apartment, followed by stalker videotapes that document his every move.

News
>
Celebrity Gossip
January 25, 2006 04:37:27 GMT
This is it. It's over. The love story of actor and comes to its end. The on-off couple at last split. "For good" the actor says.

"Sienna went absolutely ballistic when Jude told her Sadie and the kids would be staying with him. She screamed and shouted, giving him the real hairdryer treatment. She told him: 'You've set up home all over again with your ex-wife. If that's what you are prepared to do, you should just go back to her," a friend told the Sunday Mirror.

News
>
Celebrity Gossip
January 25, 2006 04:18:48 GMT
While many Hollywood celebrities try to stay away from paparazzi, pop superstar on the other hand tries to seek help from them. In what maybe called as blessing in disguise, the diva gets help from photographers who were chasing them to give a hand to move her broken car from the middle of the speeding Pacific Coast Highway.

The singer and brother Bryan Spears were cruising in 's Ferrari along the Pacific Coast Highway near her Malibu home over the weekend when the car suddenly stopped in the middle of the traffic. And thus they asked the paparazzi to help them pushed the car off a Los Angeles freeway. The paparazzi then waited with the pair until police showed up. The Spears siblings were reportedly driven home in the back seat of a police car.

News
>
Celebrity Gossip
January 25, 2006 03:43:24 GMT
Twin rock stars Benji and Joel Madden of the group are bouncing into film business. They reportedly have teamed up with the documentary's director, Marvin Scott Jarrett, to establish the youth-oriented production company Fast Future Films.

"Valley of the Damned" is the company's first production. It is a thriller flick tells the story of a brother and sister who move to Phoenix and discover the body of a teenager. Will direct the film is Jarrett, while Madden will star in the project, with additional casting to be announced soon.

News
>
Movie News
January 25, 2006 03:09:33 GMT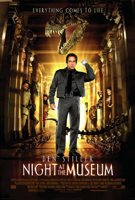 Mickey Rooney and have both revealed their plan to spend the "." The twosome, in companion with Bill Cobbs, will play villains in the action comedy flick which Shawn Levy about to direct.

Playing the main role is , whose character Larry Daley, discovers a magical pharaoh's tablet, but Van Dyke, playing the head of security who has worked at the museum for nearly 50 years, wants the tablet to stay young. Rooney is his colleague who, with Cobbs, helps Van Dyke's character with his nefarious schemes.