News
>
Movie News
January 24, 2006 09:44:46 GMT
, the movie star best known for his portrayal in many action movies, is set to face off in the highly anticipated "Rogue (2006)."

The storyline centers on Jack Crawford, whose partner Tom Lone and Lone's family are killed by an assassin for the Chang crime family. Crawford becomes obsessed with finding the elusive and brutal killer, Rogue.

News
>
Celebrity Gossip
January 24, 2006 08:52:32 GMT
The family of the late rapper are celebrating after a Los Angeles federal judge ordered the city to pay $1.1 million to them as sanctions for intentionally withholding evidence during the family's civil lawsuit trial.

United States District Judge Florence-Marie Cooper declared a mistrial in the civil case last summer, after ruling that Los Angeles Police Department detective Steven Katz had withheld statements linking former LAPD officers David Mack and Rafael Perez to the rapper's still unsolved 1997 slaying.

News
>
Celebrity Gossip
January 24, 2006 08:07:18 GMT
In companion with , and , all of whom won a single award each at this year NRJ Music Awards held Saturday night Jan 21st, 2006, there are also who surprisingly won two awards, to be the big winner at the prestigious music event.

While the music group won Best International Group and Best International Album for "Monkey Business," great musician was named Best International Newcomer. Meanwhile, 's attended the fest to hand Sir Bob Geldof with the Humanitarian award.

News
>
Movie News
January 24, 2006 07:31:27 GMT
Agnes Mentre, head of acquisitions for The Weinstein Company, has on Monday Jan 23rd at the Sundance Film Festival in Park City, Utah announced that the company has acquired the rights to "" from L.I.F.T. Productions. Hence, all rights in North America, UK, Australia, New Zealand, and South Africa are in the hand of Weinstein.

"Factory Girl" is the Edie Sedgwick biopic which is directed by George Hickenlooper. It among other stars , , , and . The movie, which is categorized as drama genre, reportedly is in production in Shreveport, Louisiana. Will serve as producers are Holly Wiersma and Aaron Richard, while J. Malcolm Petal, Kimberly C. Anderson, Morris Bart, and Simon Monjack will serve as executive producers.

News
>
Celebrity Gossip
January 24, 2006 07:08:37 GMT
In a brief news producer Gil Cates announced Monday January 23rd that actor has been tapped as the presenter of the 78th annual Academy Awards.

Wilson will join the many other presenters for the event, which outstanding film achievements of 2005 will be presented on Sunday, March 5, 2006, at the Kodak Theatre at Hollywood & Highland Center, and televised live by the ABC Television Network beginning at 5 p.m. PST.

News
>
Movie News
January 24, 2006 06:30:00 GMT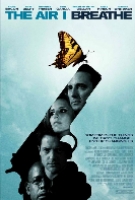 More stars joining the already exist cast of "." Among the new comers there are , , and Mexican actress Carmen Salines.

The threesome will join , , and . With all the cast on board, the crime-drama flick is slated to start shooting Thursday Jan 26th, in Mexico City.

News
>
Movie News
January 24, 2006 06:18:28 GMT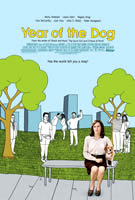 "" will become the first feature ever Mike White about to direct. The screenwriter is expected to work on the project alongside his partner .

Besides directing, White also is tapped to write the script. Describes as comedy drama genre, "Year of the Dog" tells the story of a happy-go-lucky secretary whose life changes in unexpected ways after her dog dies.

News
>
Celebrity Gossip
January 24, 2006 05:56:26 GMT
Per a New York Times report, has inked a deal to join former rival 's Def Jam label and thus exits Sony's Columbia. Being asked about that matter, representatives for both companies refused to comment.

While reports rounding Nas' move remain undisclosed, the rapper reportedly is working on a new studio album which will be the follow-up to his 2004's "Street's Disciple II."

News
>
Celebrity Gossip
January 24, 2006 04:54:18 GMT
The wedding's off. Aussie actress reportedly ends her engagement to Australian country star boyfriend . Fearing he hasn't turned his back on his years of "womanizing" and addiction, Kidman prefers to call of their engagement.

A friend of the actress told Britain's The Mail as quoted "Everything seemed to be going fine, but then she heard stories that Keith had not totally turned his back on his wild ways. Nicole told Keith she needed space to think and had to break off their engagement."

News
>
Movie News
January 24, 2006 04:30:44 GMT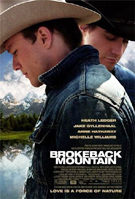 Gay-cowboy romance "" picked more award Sunday Jan 22nd, taking away the top prize at the 15th annual Producers Guild of America Awards.

Named Best Picture of the Year by the PGA, the movie successfully beat the other contenders, which include "," "," "," and "."

News
>
Celebrity Gossip
January 24, 2006 04:11:30 GMT
Hollywood most kept secret is no longer an unconfirmed speculation as and finally went public with their romance at the Golden Globes on Monday Jan 16th, 2006. Zach even praised his lover saying "Mandy is an amazing comedian and I don't think a lot of people have gotten the chance to see her do broad, physical comedy. It really gave her a chance to show off that side of her."

Getting straight to the point, the couple actually started dating last January and their relationship became a special romance. Maybe afraid that the press would tear them apart as happens to many celebrity couples, the pair preferred to remain silent about their being together. Though, everything has now become obvious as Moore and Zach happily posed for photos at the Hollywood prestigious awards.

News
>
Movie News
January 24, 2006 03:56:42 GMT
Director Luc Jacquet has just revealed all about his upcoming project. It's entitled "."

The story of the film, which actually is based on Jacquet first-time encounter with a fox as a 10-year-old, centers on a young girl and her friendship with the eponymous animal. An adult female narrator will relate the tale as a memoir of her childhood.