News
>
Celebrity Gossip
January 16, 2006 07:29:35 GMT
The year of 2006 seemingly becomes a busy year for actor . We have just landed our feet in the very beginning of the New Year, yet the actor has had hectic schedules to do.

Shortly following he's reported to wed, which obviously keeps him busy with the preparation for the big day, Culkin is now reported to have penned his first book ever. It's called "Junior."

News
>
Movie News
January 16, 2006 06:56:29 GMT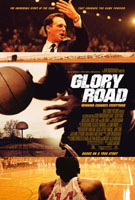 The North America box office for Weekend of January 13, 2006 has a new champion. It's the college basketball saga "" which reigning the top position, sold about $13.5 million worth of tickets in the Friday-to-Sunday period. No. 2 also is won by a new release, "" with $13 million, while the animated tale "" is at 3rd with $12.2 million.

"" in the meantime falls two places to No. 4 scoring $10.1 million, followed then by last week champ "" at No. 5 with $9.6 million. The No. 6 position is secured by comedy flick "" taking in $8. 6 million, ahead of "" at 7th with $7.3 million.

News
>
Movie News
January 16, 2006 06:31:35 GMT
While and have confirmed their going to reunite for the highly anticipated "," reportedly is still in talks to star in.

The former professional soccer player is about to reunite with Brett Retner who's in hand to direct. In the meantime, Jeff Nathanson also is back for the project.

News
>
Celebrity Gossip
January 16, 2006 04:51:21 GMT
Rumors on the street mentioned, , the actress well known for her action in "Leaving Las Vegas," is pregnant with her third child. US Weekly also has on Friday January 13th reported on its Web site the same good news, citing her manager, David Seltzer.

The Oscar-nominee actress and her husband Davis Guggenheim have had an 8-year-old son, Miles, and a 4-year-old daughter, Stella. As of the third, details concerning the expected birth date and sex of the new baby were unknown.

News
>
Celebrity Gossip
January 16, 2006 03:57:28 GMT
Already gained popularity and success with his music group , has yet felt satisfy. Instead, the singer wants some more. As it was announced Friday January 13th, the man has teamed up with A&M/Interscope, forming his own label.

The label reportedly will be housed along with will.i.am's clothing line under his Los Angeles-based company, will.i.am global. Comes as the very first project of the new established label is ' "Timeless," which is set to out on Feb. 14. Other acts coming out on will.i.am include and Black Eyed Peas singer .

News
>
Celebrity Gossip
January 16, 2006 03:34:03 GMT
, former star of "Baywatch," is divorcing wife after 16 years of marriage, citing irreconcilable differences. "The couple have agreed to an amicable settlement," Judy Katz, Hasselhoff's publicist said.

The actor filed for divorce in Los Angeles Thursday January 12th. Details on custody and property issues remained undisclosed.

News
>
Celebrity Gossip
January 16, 2006 03:07:34 GMT
really is in "7th Heaven" now as the actress reportedly has been engaged to longtime boyfriend Michael Cameron. A publicist for the actress confirmed the good news to People.

"They really are a good fit for each other. Her friends and family are thrilled," a source close to the couple tells the media. It is said that Cameron popped the question during a trip to Colorado on New Year's Eve after a 5-years relationship.

News
>
Celebrity Gossip
January 16, 2006 02:39:39 GMT
More and more stars added to the line of the presenters for the 63 annual Golden Globe Awards to be telecast live on NBC Monday, January 16 (8 - 11:00 p.m. EST) at The Beverly Hilton.

Among the additional names are , , , , , and . Moreover, there is also the cast of "Will and Grace" in the line.

News
>
Movie News
January 16, 2006 02:19:20 GMT
Latin beauty reportedly will topline the forthcoming comedy flick "Bridge and Tunnel." The actress is slated to portray a stock trader who relies on a suburban teen who day-trades on his home PC.

As New Line Cinema busy looking for the male lead, Mickey Liddell has been set to executive produce. With a production scheduled to begin in late spring, Tribeca's Jane Rosenthal and are producing, and Greg Berlanti is in hand directing.

News
>
Movie News
January 16, 2006 02:05:22 GMT
Oscar-winning actress has inked a deal to star in the upcoming film "." An animated adventure flick, the story of the film centers on a princess-in-waiting who is banished from a classical animation world by a vainglorious queen and dumped into a modern-day, live-action Manhattan.

Sarandon is tapped to play the role of Queen Narissa. Meanwhile, and also are set to star in.