News
>
Celebrity Gossip
January 06, 2006 08:56:48 GMT
Amidst the many rumors reporting his marriage with pop superstar is on rock, comes up, breaking his silence about all those tidings he claimed as completely untrue. During a candid radio chat on 's daily show on Jan 5th, the dancer told the radio host that everything is "wonderful" between he and Spears.

And when asked about his being kicked by Spears from their Malibu, California home, Federline replied, "No way." "What about the divorce reports?" Seacrest asked, and he laughed it off, while insisting that reports his Ferrari had been repossessed were untrue, claiming that it was taken into a local garage for repairs.

News
>
Movie News
January 06, 2006 08:30:03 GMT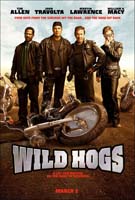 "" that's how Touchstone Pictures named its upcoming comedy adventure set. The flick being produced by Tollin/Robbins Productions will have Walt Becker to direct from a script by Brad Copeland.

Famous movie stars, and , have both in talks to star in. "Wild Hogs" revolves around a group of frustrated middle-aged biker wannabes who hit the open road in search of adventure, only to encounter a real Hell's Angels group.

News
>
Movie News
January 06, 2006 07:54:39 GMT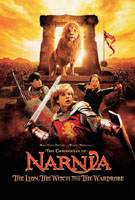 Following the success of "," Walden Media, which produced the Disney release flick, reportedly is preparing for the sequel.

To bring the project into life, director Andrew Adamson and the four children - , , and - have signed on again for the highly anticipated "."

News
>
Celebrity Gossip
January 06, 2006 07:14:57 GMT
, the man best known as former lead singer of , has just outed shocking yet good news. He and girlfriend Jaclyn Nesheiwat, who also is Miss New York USA 2004, announced their wedding date for February 10, 2006.

The couple, which first met last January at a gala for the Muscular Dystrophy Association in New York, became engaged late last year. So Dvora Vener Englefield, Stapp's publicist told The Associated Press on Thursday. Other details concerning the matter remain undisclosed.

News
>
Celebrity Gossip
January 06, 2006 06:43:16 GMT
Famous celebrities, including , , and , have all been tapped as presenters at the 63rd Annual Golden Globe Awards. All of them will join the already announced presenters, among others are , , , , and .

The annual event is about to be telecast live on NBC Monday, January 16 (8 - 11:00 p.m. EST) at The Beverly Hilton. Among the many awards recipients is who will be granted Cecil B. DeMille Award from the Hollywood Foreign Press Association for his "outstanding contribution to the entertainment field."

News
>
Movie News
January 06, 2006 06:21:02 GMT
New screenwriter Sharon Scott is about to develop her script, "The Secret Drawer Society," into a feature focused on the supernatural. Thus, she's teaming up with producers Daniel Alter and Howard Sun to bring the project into life.

An action adventure genre, "The Secret Drawer Society" revolves around the practice at East Coast inns of guests leaving behind letters, often accounts of encounters with ghosts, for future occupants to find. Scott's script follows two sisters and their friends seeking to unravel the mysteries surrounding a hidden treasure.

News
>
Celebrity Gossip
January 06, 2006 06:08:36 GMT
The no-longer "Newlywed" is reported to open the 32nd annual People's Choice Awards with a special performance. Speaking on that matter, executive producer Carol Donovan said in a statement Thursday "Jessica's true vocal talent, unlimited energy and undeniable charisma will truly be a great addition to this year's show."

The actress' publicist, Rob Shuter, confirmed her appearance but wouldn't elaborate. Aside, the event will be broadcast live Jan. 10 on CBS from the Shrine Auditorium.

News
>
Music News
January 06, 2006 05:54:28 GMT
Successfully completed their promotional task on album "Make Believe," and following frontman Rivers Cuomo plans to graduate from Harvard University in June with a degree in English, music group is taking a hiatus of undetermined length. Despite such fact, the group's Geffen Records label is planning to release an as-yet-untitled live Weezer DVD sometime this year.

As said in Weezer's official Web site (http://www.weezer.com), the set will center on a seven-camera concert shoot and will also feature behind-the-scenes footage which was captured last month during a tour through Japan.

News
>
Music News
January 06, 2006 04:29:06 GMT
The Billboard Hot 100 has a new champion. It's rap group whose single "Laffy Taffy" successfully ups three places, seizing the No. 1 spot on the charts from 's "Don't Forget About Us," which after two-week on the top spot downs to No. 7.

The second best on the charts is 's "Run It!" and the No. 3 is 's "Photograph." In the meantime, 's "Gold Digger" featuring rebounds four places to No. 4, whereas 's "Grillz" drops two to No. 5.

News
>
Celebrity Gossip
January 06, 2006 04:11:00 GMT
Tracey Edmonds, the wife of Grammy-winning singer Kenneth "" Edmonds, has on Tuesday January 3rd, 2006 filed for divorce. Per the court papers filed in Los Angeles County Superior Court, the woman is seeking divorce from her husband of 13-years mainly because of irreconcilable differences.

While Tracey's attorney declined to discuss the matter, Babyface could not be reached for comment as well. In fact, the couple had previously in October last year released an announcement stating they were ending their marriage with a "permanent separation" and said they had been separated for some time. Though "We remain best friends," their statement continued.

News
>
Celebrity Gossip
January 06, 2006 03:31:16 GMT
Nominees for the 12th annual Screen Actors Guild awards have been announced. Here the list of the awards nominees for film.

Male Actor in a Leading Role: for "," for "," for "," for "," and for "."

News
>
Movie News
January 06, 2006 02:13:26 GMT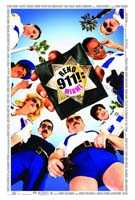 The Hollywood Reporter said that 20th Century Fox and Paramount Pictures will both co-produce "." An action comedy genre, the film will be directed by the TV series' co-creator, Robert Ben Garant.

Judged as an improvisational-based project, "Reno 911!: Miami" is the story about the officers visiting a national police convention in Miami Beach at the height of spring break. When the convention center is bio-attacked, it's up to Reno's "finest" to save the day.

News
>
Movie News
January 06, 2006 01:55:57 GMT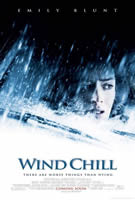 Ashton Holmes and experience the "" as the twosome are about to star in the upcoming horror thriller directed by Greg Jacobs.

As of its story "Wind Chill" concerns two college students who share a ride home for the holidays but break down on a deserted stretch of road, where they are menaced by the ghosts of all those who died there.