News
>
Celebrity Gossip
December 29, 2005 09:13:53 GMT
Back then to the recent car crash happened to teen actress involving a photographer that at last prompted Gov. to sign into law a measure allowing celebrities to collect large damage awards from paparazzi who harass them. The decision concerning the case has been made.

Galo Cesar Ramirez, the related photographer accused of crashing his minivan into Lohan's Mercedes-Benz, is freed because there was no evidence of it. "Based upon the damage sustained to both the victim's and the suspect's cars it appears that, although the suspect was most likely driving carelessly when he collided with the victim's car, it was not an intentional assault," Deputy District Attorney William Hodgman said.

News
>
Celebrity Gossip
December 29, 2005 07:59:27 GMT
After the many rumors inundating her with false wedding date report, Hollywood actress finally breaks her silence. It is a known fact that Holmes has been reported to wed before she gives birth to their child next year.

As a matter of fact, Holmes insists to won't get married while pregnant because she wants to look her best on her big day. She says, "All these rumors that we're getting married this week or next, they're just not true. I won't be waddling into my wedding with a big bump."

News
>
Celebrity Gossip
December 29, 2005 06:26:32 GMT
After series of investigations, the New Jersey medical examiner's office has determined comedian Mitch Hedberg died of an accidental drug overdose. Previously, it was believed that the comedian had died from heart failure, considering the fact that he was born with a congenital heart defect and experienced chronic heart palpitations.

Though, the report obviously revealed that traces of cocaine and heroin were found in Hedberg's body after his death on March 30 in Livingston, N.J. Based on such fact, authorities then come to a conclusion that Hedberg died of an accidental drug overdose.

News
>
Music News
December 29, 2005 04:48:53 GMT
Pete Townshend says that by next year his band, , will embark on a tour following "a very, very cool" surprise announcement in June. Per a Christmas Eve online diary post (http://www.petetownshend.co.uk/) titled "I will go on tour...," the band's driving creative force said all of the shows may be viewable online.

There Townshend wrote "I have high hopes for the whole tour to be shared to a wide audience at home in a mixture of pay-per-view and free special Web casts. Some of the proceeds will go to charity, of course." Despite the tour has yet mentioned date, Townshend said he expected to unveil some new material on the road.

News
>
Celebrity Gossip
December 29, 2005 04:13:39 GMT
Hollywood actor has provoked rumors mentioning that he's romantically linked to actress . The twosome has been spotted enjoying a night out at an exclusive club in New York City.

More than that it is reported that Clooney and Liu, who are said to have briefly dated by 2000, also enjoyed a passionate kiss in the back of his limousine following an evening at Downtown Cipriani. "She looked like she was going to devour him." So an onlooker revealed. Keep it here for more on them.

News
>
Celebrity Gossip
December 29, 2005 03:50:16 GMT
has yet lose his charm as the King of Pop and as celebrity as well. Approvingly, the pop superstar has been named the Top Newsmaker for 2005 by US TV show Access Hollywood. It is a known fact that Jacko has during the first half of the year dominated the news due to his legal battle with a child molestation trial, which he at last emerged as the winner.

Such phenomenon leads Jacko to beat off the likes of , , and , all of whom named the 2nd to 5th Top Newsmakers in a row. The No. 6 to 10 in succession is , , , and , and .

News
>
Movie News
December 29, 2005 03:17:06 GMT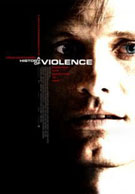 In the Take Seven critics poll conducted by New York's The Village Voice, thriller "" has been chosen as the Best Film of 2005. Moreover, the film's director David Cronenberg also is named as the Best Director.

The Survey held has involved over 100 film critics writing for alternative weeklies, online publications and film journals. The name of also comes up as Best Performer for his work in "." In the meantime, Noah Baumbach's "" is voted Best Screenplay.

News
>
Music News
December 29, 2005 02:47:42 GMT
Hip-hop soul queen scores great success with "The Breakthrough." The new set of her successfully holds strong on the top position of the Billboard 200, selling 727,000 copies for the week ended Sunday, to lead the Christmas album chart. Meanwhile, Oscar-winning 's "Unpredictable" only secures the 2nd rank selling nearly 598,000 copies.

No. 3 is "Duets: The Final Chapter" by late rapper sold nearly 438,000 copies, followed by 's "Curtain Call" at No. 4 with 430,000 copies. American Idol champ wins the 5th place with her "Some Hearts" sold 400,000 copies, ahead of 's "the Emancipation of Mimi" at 6th with 191,000 in sales.

News
>
Celebrity Gossip
December 29, 2005 02:13:25 GMT
, the drummer of , experienced double happiness and joy on Dec 24th. Besides celebrating Christmas, the day when Jesus Christ the Savior was born, he and actress-model wife, , welcomed their second child.

A daughter, the newly born was given the name of Alabama Louella Barker. The baby was born at 12:22 p.m. and weighed in 7 pounds, 1 ounce. The couple has had a two-year-old son together named Landon, while Shanna also has a six-year-old daughter, Atiana, with her ex-fiance, boxing champion .