News
>
Music News
December 08, 2005 09:31:09 GMT
Here is the list of names included in the Top 10 of album chart for the weeks leading up to Christmas. The top spot is held by the hits package "NOW! That's What I Call Music 20" by various artists which is sold 158,000 copies across the United States in the week ended December 4. Comes after at 2nd is R&B singer , whose "Chris Brown" album sold 154,000 copies.

The No. 3 position is secured by 'American Idol' 's "Some Hearts" which ups four places from No. 7. Next comes 's "The Road and the Radio" which drops two places to No. 4 with 138,000 copies, ahead of Colombian rocker , whose new English-language album "Oral Fixation, Vol. 2," enters the chart at No. 5 on sales of 128,000.

News
>
Celebrity Gossip
December 08, 2005 09:01:37 GMT
Famous actor has recently donated the shirt he wore for filming in "" to a British fan after she wrote to him asking for a donation for charity.

Sold in an internet auction, the linen garment fetched £1,800 with the highest bidder was a woman from the U.S.

News
>
Celebrity Gossip
December 08, 2005 08:23:04 GMT
Gloriously produced the highly praised film "," is now giving his hand at television mini-series. The star reportedly is to make a film about the Holocaust, which is based on the book of "Survival in the Valley of Death."

The project, which is slated to air as early as next year, will be adapted from the self-published memoir of Flory A. Van Beek, a Dutch Jew whose Christian hubby hid her from the Nazis, but who lost several family members in the concentration camps.

News
>
Celebrity Gossip
December 08, 2005 08:07:05 GMT
The "Simple Life" star has called it off. The socialite and her fiance, club disc jockey Adam Goldstein, have called off their wedding, her publicist Cindy Guagenti confirmed on Wednesday.

"They've broken off their engagement," Guagenti said claiming the decision as mutual. While she refused to give further details on the break up and on whether they're still romantically linked, Us Weekly, which first reported the split Wednesday, claimed that the decision to split was made a few days ago.

News
>
Movie News
December 08, 2005 07:24:06 GMT
Variety brings the news comes up. It's about who reportedly about to join in Disney's "." The actor has inked a deal to play the prince opposite Adams' princess in the Kevin Lima-directed romantic flick.

As of the story, "Enchanted" centers on a princess-in-waiting who is banished by an evil queen from the animation world of Andalasia to present-day New York City. Once there, pic turns to live action, and Adams' character attempts to navigate the city, finding true love in the process.

News
>
Movie News
December 08, 2005 07:05:38 GMT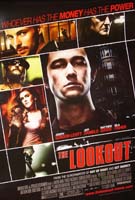 Movie star has inked a deal to star in the thriller "" opposite . The film revolves around a mentally impaired former athlete (Gordon-Levitt) who works as a janitor at a bank and gets sucked into a heist.

As of Daniels, he is set to play Lewis Canfield, a blind ex-biker who becomes an unwilling participant in the heist. In the meantime, the film will mark the feature-directing debut of its screenwriter Scott Frank.

News
>
Movie News
December 08, 2005 06:41:44 GMT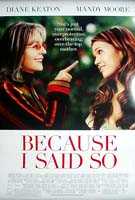 and , both have agreed to star in the comedy romance "." The twosome is about to be joined by the likes of and .

In the film which is about to start shooting Monday in Los Angeles, Keaton plays a well intentioned but overzealous mother on a mission to find Mr. Right for her youngest daughter (Moore). Graham and Perabo will play older sisters.

News
>
Movie News
December 08, 2005 06:23:26 GMT
John Singleton, the director of "," is in talks to direct an upcoming film entitled "."

The Paramount Pictures project, which is an action-adventure set in Afghanistan, revolves around a group of U.S. truck drivers who make a one-year commitment to drive goods for U.S. contractors through the Afghan war zone because of financial hardships back home.

News
>
Celebrity Gossip
December 08, 2005 05:58:43 GMT
Hollywood hunk has been voted the Coldest and Powerless Star from Hollywood in an American magazine. Per Website FilmThreat.com, Cruise wins the number one spot of their Frigid 50: The Coldest People In Hollywood 2005, none other because of the media attention regarding his relationship with pregnant fiancee and his being linked to the Church of Scientology.

More than that the actor relationship with Holmes also is claimed to overshadow the Steven Spielberg's "." "Steven Spielberg's latest summer blockbuster ('War Of The Worlds') was overshadowed by Tom's publicly flaunted love life with Katie Holmes and his Scientologist fuelled rantings and ravings that eventually led to a public war of words with when he slammed the actress on Access Hollywood for her use of Paxil and psychiatric therapy to battle post-partum depression." So the site said.

News
>
Celebrity Gossip
December 08, 2005 03:55:38 GMT
Teen star has turned her fans upset as she missed a scheduled appearance on "Live with Regis and Kelly" Tuesday morning. Unlike many other stars who previously make a change appearance, Lohan's absence from the project was quite unusual as the live program was informed minutes after showtime.

"Lindsay Lohan is sick. She's not coming," Regis Philbin said on the air soon as he knew that his guest would not be arriving as planned. "Well, that's kind of a blow." Further Philbin revealed "She has food poisoning. What'd they find out, about (9:05)? ... She tried to make it." Thus, the talk show then filled time with an interview and performance by Ashanti.

News
>
Celebrity Gossip
December 08, 2005 03:24:49 GMT
Punk rockers and hip-hop star have both dominated the 2005 Billboard Music Awards held in Las Vegas, Nevada, December 6th. The two musicians equally picked six awards each. As of Green Day, it was named Album Group of the Year, Pop Group of the Year, Hot 100 Group of the Year, Rock Artist of the Year, Modern Rock Artist of the Year, and Rock Song of the Year for their "Boulevard of Broken Dreams."

Meanwhile, 50 Cent brought home the awards for Artist of the Year, Album of the Year, Hot 100 Artist of the Year, R&B/Hip-Hop Artist of the Year, Rap Artist of the Year, and Ring tone of the Year for his "Candy Shop" featuring Olivia. Other big winner at the prestigious event was pop diva who was honored Female Album Artist of the Year, Female R&B/Hip-Hop Artist of the Year, Hot 100 Song of the Year for "We Belong Together," Hot 100 Airplay of the Year and Rhythmic Top 40 Title of the Year, both for the same song.

News
>
Celebrity Gossip
December 08, 2005 02:53:59 GMT
British pop singer has on Tuesday Dec 6, accepted undisclosed libel damages and apologies from publishers retracted allegations they had made in newspapers and magazines that he was secretly homosexual. Not attending the London's High Court for the settlement of his action against publishing companies MGN and Northern and Shell, Williams' lawyer said "Mr Williams is not, and has never been, homosexual."

As for everybody to know, the case actually was provoked by stories published last year which centered on the publication of Williams' book entitled "Feel." It is said that the book, an autobiographical account of Williams' life, was claimed as deceptive because it only covered his sexual relations with women when in reality the 31-year-old was a homosexual. Moreover, Shields revealed that in August 2004, MGN published a story headlined "Robbie's secret gay lover" on the front page of weekly British tabloid The People.