News
>
Celebrity Gossip
December 03, 2005 06:46:15 GMT
Rock legend is reportedly set to launch a fashion range as part of his new design project. The famous singer is said to want another "creative outlet."

Speaking on his new project, Kravitz explained "I'm working on a fashion house and home line. I've just kind of been laying back. Now is the time for me to do it. It's more of a lifestyle brand. It's something that's just another outlet for me."

News
>
Celebrity Gossip
December 03, 2005 06:31:00 GMT
Readers of the "In Touch" magazine have voted the Hollywood's Hottest Dads. The poll is done and as the result comes to the surface, has been on top of it, beating off competition from other Hollywood heavyweights. Ryan accordingly chosen as the first due to his devotion to his kids, and the fact that he was part of one of the film industry's "cutest couples."

At No. 2 on the poll is , just ahead of at 3rd and at 4th. No. 5 is , followed by , , , Guy Ritchie, and , all of whom secures the 6th to 10th position.

News
>
Movie News
December 03, 2005 06:13:56 GMT
David Magee, the screenwriter of "," is considering to write "," a drama mystery flick which Red Wagon is producing for Columbia Pictures. While Magee is still busy negotiating, Red Wagon's Douglas Wick and Lucy Fisher are producing.

"The Historian" actually is an adaptation of Elizabeth Kostova's first novel. The story centers on a young woman who searches Europe for her missing father, who took on the challenge of locating the grave of Vlad the Impaler (the bloodthirsty feudal lord who inspired Bram Stoker's Dracula). Along the way, she comes across a slew of bloodsuckers who try to stop her.

News
>
Movie News
December 03, 2005 05:58:35 GMT
Jeff Wadlow says "," an upcoming action genre for which he has been tapped to direct with Beau Bauman co-wrote the script.

The story of the film centers on a bank robber who uses the 2004 George W. Bush/John Kerry Iowa primary showdown to outfox a distracted police force.

News
>
Celebrity Gossip
December 03, 2005 05:07:27 GMT
American actor and Academy Award winning film director will be honored by the Directors Guild of America with the organization's Lifetime Achievement Award. This attainment obviously places Eastwood among the only 31 directors to be awarded the prestigious honor.

"Clint Eastwood is the consummate filmmaker," DGA president Michael Apted said, adding, "As one of the most prolific, versatile directors in the history of the medium, there isn't a genre that Clint Eastwood hasn't mastered in the more than 25 films he has directed over the past 35 years."

News
>
Celebrity Gossip
December 03, 2005 04:36:21 GMT
As his former fiancee is reported to get engaged with Stavros Niarchos, Greek shipping heir Paris Latsis is romantically linked to actress who also is Hilton's good friend. The two reportedly were spotted getting cozy at Reid's recent 30th birthday party.

From that point on, the twosome was also seen partying together at top Los Angeles nightclub Privilege in the early hours of Saturday night (26-05-05). "They're very happy," said a source.

News
>
Movie News
December 03, 2005 04:14:47 GMT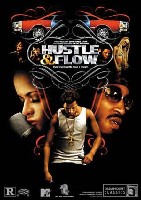 Hollywood talented actor has so kind to help fellow actor to promote his latest film project entitled "."

He has on Friday Dec 2nd moderated question and answer session following a screening of the film held at the Fine Arts Theater in Beverly Hills for invited professionals.

News
>
Celebrity Gossip
December 03, 2005 04:00:47 GMT
Teen actress is so happy in knowing that she has gained over 15 pounds since she admitted she had an eating disorder in 2004. Not trying to exaggerate, she reportedly feels extremely happy upon her gain weight that she's decided to donate her old skinny clothes to "Out of the Closet," a thrift store in West Hollywood that benefits AIDS research.

What a great progress. As for everybody to know, "Out of the Closet" is the popular place for celebs to donate their old clothes, and has seen the wardrobes of stars such as and .

News
>
Celebrity Gossip
December 03, 2005 03:51:08 GMT
Rumors on the street mention that hotel heiress is on again with ex Stavros Niarchos. Greater than that is both of them reported to have engaged. Stavros is said to have popped the question last week and Paris said yes.

About that, a close friend of them revealed "People have commented that it has all happened quickly but they have known one another for ages so they don't feel it's that much of a big deal. They are completely smitten."

News
>
Movie News
December 03, 2005 03:28:40 GMT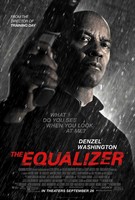 The Weinstein Company is reported to have acquired the rights to develop and produce "," a feature film based on the original hit television series of the same name, from its original creators Michael Sloan and Richard Lindheim. And the producers up for the flick among others are Mace Neufeld, Tony Eldridge and Sloan himself.

"The Equalizer" is a drama genre follows the story of Robert McCall, a veteran covert operative who, seeking redemption for his dark deeds, quits a CIA-like agency and puts an advertisement in the paper that reads simply: "Got a problem? Odds against you? Call the Equalizer." Meanwhile, Eric Robinson and Brenden Deneen will oversee production on behalf of The Weinstein Company.

News
>
Movie News
December 03, 2005 03:18:22 GMT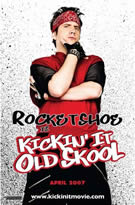 The upcoming drama feature "" will see portray the role of Justin, an average pre-teen growing up in the mid-80's until a freak break dancing accident lands him in a coma. When he finally comes to, it is nearly twenty years later, and he must now learn to cope with the changes the world has gone through.

Will direct the actor in the film is Harvey Glazer. In the meantime it is reported that production is scheduled to begin mid-January in Vancouver.