News
>
Celebrity Gossip
November 24, 2005 08:24:23 GMT
Hollywood babe has reportedly rekindled her romance with ex-boyfriend . The twosome was spotted getting up close and personal during a night out in London and it is claimed that Natalie was seen teasing the man with her sexy dance-floor moves during a flirtatiously dancing together.

A source said as quoted "Looking at them you'd never guess they had split up. They were dancing very closely and looked like a couple. Everyone in the room watching them thought they were an item. Gael was overheard telling Natalie how stunning she looked." Though, their getting back together remains unclear as none of them speaks confirmation about that matter.

News
>
Celebrity Gossip
November 24, 2005 07:53:03 GMT
Rumors on the street mention has cheated on girlfriend . But how come? You'll see that action speaks louder than words. The Hollywood heartthrob reportedly was seen at the Hard Rock Hotel & Casino, in Las Vegas, cuddling with a mystery blonde after watching a performance of popular show 'Madhouse.'

Worse, onlookers claimed to have seen Leto flirting outrageously with the blonde beauty and the pair seemed to be getting very close. Well, this maybe a bad news for Lohan as the star has just revealed that she finally finds her man shortly after she dated Leto. Even more, she once told friends that she's hot to marry him in the near future after just months of dating. Take it slow girl.

News
>
Movie News
November 24, 2005 07:11:10 GMT
Movie star , best known for his portrayal in "," has been signed by producer Ed Pressman's Pressman & Co. Films banner to topline its upcoming sci-fi action adventure "The Mutant Chronicles." The story is set in the 23rd century, in which four giant corporations have pillaged the last of the planet's resources, causing a demonic, marauding army of underworld NecroMutants to wage war against humans for what remains.

As of Jane he will play a battle-weary Marine who leads a squad of soldiers against the alien hordes. In the meantime, Simon Hunter has agreed to helm the flick from a screenplay he penned with Ross Jameson.

News
>
Movie News
November 24, 2005 06:45:43 GMT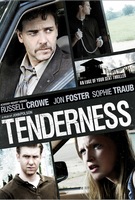 GreeneStreet is financing a new thriller genre titled "." Adapted by Emil Stern from the novel by Robert Cormier the film tells the story of a teen serial killer and a 16-year-old runaway who can't resist the murderer's charm.

Has come aboard to helm the film for GreeneStreet Films is John Polson, with Turtleback Prods.' Howard Meltzer to produce. Meanwhile, Charles Randolph is slated to exec produce the pic. Shooting of the film is about to begin early next year.

News
>
Celebrity Gossip
November 24, 2005 06:10:51 GMT
No joke, and are Newlyweds no more. After months of rumors, denials and salacious magazine covers, the couple finally comes clean and announces that they're breaking up.

"After three years of marriage, and careful thought and consideration, we have decided to part ways," the couple says in a joint statement issued by their publicists, Meredith O'Sullivan and Rob Shooter Wednesday.

News
>
Music News
November 24, 2005 04:59:38 GMT
"Give a dog a bad name and hang him." That proverb match for troubled rapper . Judging from his attitude so far he as yet realized that "a good name is better than riches." Bad news for him that his bad reputation already affects his music career, he's not welcome in Canada.

A Canada legislator from the ruling Liberal party seeks to bar the U.S. rapper from touring later this year because he has a criminal record and glorifies gun violence. "Toronto has witnessed unprecedented violence on its streets and deaths as a result of gang warfare, gang culture," MP Dan McTeague said. "This is not a question of censorship. This is a question of trying to protect impressionable young men in our communities who are being destroyed in the prime of their lives," so he continued.

News
>
Celebrity Gossip
November 24, 2005 04:36:32 GMT
Posing for People magazine is not the only surprising thing she does. Instead, the pop superstar is having more than that. It is reported that she's in talks to play the lead role in the musical "Sweet Charity" on Broadway.

The 23-years-old singer is said to replace Christina Applegate in January, playing Charity Hope Valentine, a plucky dancer with a heart of gold. Comment from the star's publicist and the show organizer has yet gotten, but People magazine wrote that Spears had been offered the title role in the musical. Just wait and see then.

News
>
Celebrity Gossip
November 24, 2005 04:11:48 GMT
The world is spinning around for Hollywood hunk as his love relationship is getting more complicated from time to time. However, he seems to enjoy it very much. The actor has just split from , her lover for nearly 4 years, after the actress caught him cheating with .

Now Leo is single again. Amidst his being alone, there are rumor mentions that he's dating another Hollywood beauty, . The rumor sparked soon after they were spotted canoodling in public at Los Angeles nightspot Privilege last week. An on-looker said as quoted "you could feel the chemistry between the two. It looked hard for them to take their eyes off one another." Though, either one has yet said something on that report.

News
>
Celebrity Gossip
November 24, 2005 03:43:33 GMT
The "Desperate Housewives" star isn't that desperate with her sex life that she willingly has sex romps with men in a Volkswagen van. And thus, has filed a lawsuit against a British tabloid newspaper over a salacious story about her sex life.

It is said that Hatcher has ordered London law firm Schillings to begin libel proceedings against the Daily Sport over articles that she says "falsely alleged that she engages in sex romps on a regular basis with a series of men in a VW van parked outside her L.A. home for this purpose."

News
>
Music News
November 24, 2005 03:08:48 GMT
Good luck charm shines upon the queen of pop as her latest album "Confessions on a Dance Floor" tops the Billboard 200 for the third times, sold nearly 350,000 copies in the United States for the week ended Sunday. To bow at No. 2 on the chart is 's "Some Hearts" sold 315,000 copies, followed behind at 3rd by , whose "The Road and the Radio" sold for 191,000 copies.

At no. 4 is 's "The Emancipation of Mimi: Ultra Platinum Edition," which reenters the chart with sales reaches 185,000 copies. "Now That's What I Call Music! 20" by various artists secures the 5th place, while "Get Rich or Die Tryin' soundtrack," also by various artists wins the 6th rank.

News
>
Celebrity Gossip
November 24, 2005 02:45:40 GMT
Hollywood hot couple, and fiancee , changes their mind. Previously wanted to hold their marriage as soon as possible before Katie gives birth, they now decided to tie the knot in 2006 after their baby is born.

Speaking about the new plan, Cruise tells broadcaster Barbara Walters in an upcoming TV special that he and Holmes are planning a wedding ceremony for next summer or early autumn, but they're yet to set a date.

News
>
Movie News
November 24, 2005 02:23:47 GMT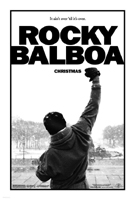 has inked the deal and so he's going to portray Rocky Balboa Jr., the adult son of 's character in the upcoming "," the sixth installment of the feature franchise about the mythic Philadelphia boxer.

In the film, lonely and retired boxer Rocky Balboa comes out of retirement, intending to fight a few low-profile local fights just to keep his hand in. But when he's approached to fight a match with reigning heavyweight champ Mason "The Line" Dixon, Rocky's modest little comeback becomes the center of a media firestorm.