News
>
Movie News
November 23, 2005 09:55:08 GMT
One more cast approaching the musical drama flick "." The man is Keith Robinson. He is slated to play the composer C.C., brother of the pivotal character of Effie, in the DreamWorks' and Paramount's project.

Already on board to star in among others are , , , , and . In the meantime, Bill Condon is set to direct from a screenplay he adapted from the stage musical's original book by Tom Eyen.

News
>
Celebrity Gossip
November 23, 2005 09:42:36 GMT
Hollywood eccentric couple, and , recently revealed that they're going to get married. Yet, not in the near future, instead they will hold their wedding ceremony soon as the day when it becomes legal for gays and lesbians to wed across America comes.

"We came up with a new idea that we said that we would get married the day that gays and lesbians can get married - when that right is given to them." Theron said. "We've decided that we're gonna use that in a positive way, so the day that law gets passed then we'll get married." She continued.

News
>
Movie News
November 23, 2005 09:26:10 GMT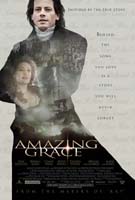 Number of movie stars joining the cast of the forthcoming drama genre "." , and have all joined the film top cast, which include as British anti-slavery pioneer William Wilberforce and Albert Finney as Wilberforce's confidante John Newton.

Also signed on to star in are , and Youssou N'Dour. Based on the life of Wilberforce, the film follows his 18th century political career, which placed him at odds with some of the most powerful men of the time, including the king.

News
>
Celebrity Gossip
November 23, 2005 08:52:48 GMT
Pop superstar, , has her own way to rubbish recent report claiming her one-year marriage with husband is on the rock. The smart celebrity, accompanied by Federline and their newly born son Sean Preston, posing for their first happy family photo for America's People magazine.

The picture, taken at the couple's home in Malibu, California, shows Spears and Federline smiling as they're hugging their lovely son. The very first family photo of Spears is slated to appear on the front of the Thanksgiving week edition of the magazine.

News
>
Celebrity Gossip
November 23, 2005 08:03:40 GMT
Notable musicians celebrated their winning at the 33rd annual prestigious American Music Awards held Tuesday Nov.22 at the Shrine Auditorium. was one among many who got nominated at the event. Unfortunately, the pop diva only brought home one award, Favorite Soul/R&B Female Artist, from the total four nominations she got, including Favorite Female Pop/Rock which went to , Pop/Rock and Soul/R&B which went to 's "American Idiot" and "Destiny Fulfilled."

Apart, multiple honors went to country star , who won Country Male Artist prize and Country Album for his "Live Like You Were Dying." , , , , and R&B singer also scored great, but none of them were attending the Awards.

News
>
Movie News
November 23, 2005 04:05:33 GMT
The cast set to star in the forthcoming film "Homo Erectus (aka )" already announced. , David Carradine, Tom Arnold, Talia Shire and newcomer Hayes MacArthur are those in the line.

In the meantime, while director and star Adam Rifkin already has boarded the project, Burnt Orange Productions is in hand to finance.

News
>
Movie News
November 23, 2005 03:49:58 GMT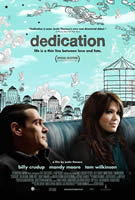 More movie stars joining the cast of "," an upcoming comedy flick which will mark the directorial debut of actor . Those are , , , and Bob Balaban.

The story of the film concerns a misogynistic children's book writer (Crudup) who is forced to collaborate with a young female illustrator (Moore) when his writing partner and only friend (Keitel) dies. Farrow will play the domineering mother of Moore's character, while Balaban plays the book's publisher.

News
>
Celebrity Gossip
November 23, 2005 03:13:58 GMT
"A lie has no legs." So the proverb says and it's true. You can't hide the truth for any longer so you better be an honest person. Learn from our supermodel and don't you ever dare to make the same mistake as hers. The beauty is reported to have had an affair with . About this, Campbell's former personal assistant, Rebecca White, has revealed all.

White said that Campbell had a year-long affair with the singer at the time she was still dating Formula 1 team, Renault's boss, Flavio Briatore. Worse, White claimed to have seen both of them in bed which then made it obvious for her that they shared more than just a platonic friendship. "She would talk fondly about Robbie from time to time, so I knew they were acquainted. But the first time I actually met him was that day in February 2001 when I walked into Naomi's bedroom...and found them cuddled up in her bed," so White said.

News
>
Celebrity Gossip
November 23, 2005 02:47:23 GMT
Hollywood hot couple, and , seemingly doesn't care about the rumors centering on their romance. In fact, the twosome always being together wherever they go. Won't affected by the negative reports they both will in coming days visit quake survivors in northern Pakistan.

"We'll be on our way to Pakistan in a matter of days," said Jolie after she and Pitt attended a private briefing at the U.N. High Commissioner for Refugees (UNHCR) on Tuesday. Speaking on her spirit to do the risky duty, UNHCR spokeswoman Jennifer Pagonis commented "She takes her work for us extremely seriously and that means a lot to her and the staff. She's a terrific goodwill ambassador who can help people understand the difficult life of a refugee."

News
>
Celebrity Gossip
November 23, 2005 02:25:35 GMT
. Not only she is a talk show host, but also a star. Beyond that, as we all know, she also is a kind hearted and generous person. Her kindness has touched other's heart and so she has become an inspiring woman. People should learn how to live their life from her.

Thus, remembering her many good efforts she has, during Monday night's International Emmy Awards gala, awarded the Founders Award for her international broadcast career and philanthropic initiatives. Presented the award to her was Sen. Hillary Rodham Clinton.