News
>
Movie News
November 22, 2005 08:25:01 GMT
Has been working on various film projects, Dean Parisot is now focusing his attention on a new flick entitled "The Bill From My Father." It is a comedy that will explore the theme of the universal expectations between parents and kids.

Loosely based on an upcoming memoir by Bernard Cooper, the flick revolves around a hardworking father who is so upset by his son's decision to quit his high-paying job that he presents him with a bill for the cost of his upbringing.

News
>
Movie News
November 22, 2005 07:58:31 GMT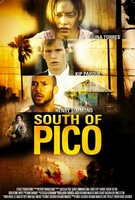 "." It sounds interesting. Yes, it is. And you should glad that the drama film will soon hit the theater as shooting on the project has been begun this week in Los Angeles with Ernst Gossner making his theatrical directorial debut.

Meanwhile, and Kip Pardue will star in. In addition to both, Paul Hipp, Henry Simmons, and Soren Fulton have all signed on to play in the film tells the tale of four ordinary people who witness an accidental death.

News
>
Movie News
November 22, 2005 07:01:01 GMT
Nick Cassavetes who previously helmed "" is now slated to direct actor in "Steinbeck's Point of View." It is a drama genre, which is more or less a spiritual redemption story about a lost guy who finds his way.

Will distribute the film is New Line Cinema with Mark Johnson in hand to produce. Other details have yet mentioned.

News
>
Celebrity Gossip
November 22, 2005 06:24:37 GMT
There won't be and Beau Dozier anymore. The couple is split. Rumors on their break up sparked soon after Stone was spotted without the 'promise ring' Beau gave her when she was only 16.

Joss, who has been romantically linked with Beau for two years, is reportedly broken hearted by the split. Though, she denied that it is her busy schedule that cause it, saying "I don't believe that anybody's lifestyle and somebody being busy can stop two people from being together if it's right."

News
>
Celebrity Gossip
November 22, 2005 06:04:19 GMT
American magazine "In Touch" has just conducted a poll of Hollywood's hottest mom. And as the result comes to the surface, it's on top of the poll, beating off , who is the 2nd and at 3rd.

Well, that's fair enough considering that Richards has successfully put her tremendous body back into shape in record time after back-to-back pregnancies with daughters Sam (21 months) and Lola (5 months).

News
>
Celebrity Gossip
November 22, 2005 04:56:06 GMT
Hollywood actress and singer have become nowadays icons as they both top Out magazine's annual list of homosexual icons.

As of Stone she will be named the 2005's Straight Ally, while Etheridge named the Entertainer Of The Year.

News
>
Music News
November 22, 2005 04:30:35 GMT
Fans of will scream as they hear this. The music group has confirmed their 2006 Vertigo Tour dates. Hello Australia, see you there. The band will, for the first time in eight years next March, return to the country to play four shows as part of its Vertigo world tour.

As announced Monday, U2 will play Brisbane on March 21, Melbourne on March 24, Adelaide on March 28 and Sydney on March 31. Meanwhile, the band's guitarist reveals that remaining, as-yet-unannounced dates are on tap in Japan and South America.

News
>
Celebrity Gossip
November 22, 2005 04:10:29 GMT
The more precious something the more expensive its cost. Though, for some people high price doesn't matter at all, it's the value of the thing that really matters. As of legendary rock poet , he should be proud of himself that his college poetry has been valued high.

Monday in a Rock & Pop Memorabilia auction at Christie's, Dylan's collection of poems he wrote as a student at the University of Minnesota in 1960 sold for $78,000. The set, consists of 16 pages of poems hand-written in pencil, besides marks Dylan's first manuscript ever offered for auction, also becomes the highest auction price to date for the acclaimed songwriter.

News
>
Celebrity Gossip
November 22, 2005 03:45:31 GMT
The talk show queen gets the honor. The big hearted and humble superstar has been tapped to appear on CBS's "Late Show With " Thursday, Dec. 1 this year, the day when the Broadway musical production of "The Color Purple" will be premiered.

Apparently, Oprah's appearance on the show means a lot for Letterman who has been in such long awaiting to get her agreement to guest star on his show. However, it finally is paid off as Mr. Letterman announced during the "Late Show" taping for Monday night that Oprah has agreed to return to his show. Feels glad, Letterman says "This just gives you an idea of what a big, big star this really is. She's huge. Put bygones behind us, the water under the bridge, over the dam, wherever water goes -- standing in your basement -- she's going to be here on this show and it's going to be fantastic."

News
>
Celebrity Gossip
November 22, 2005 03:13:06 GMT
Don't envy him for what he has now. And also don't be so surprise if you hear many people mention him as the richest teenager in Britain. That does worth you know. Teen actor deserves for what he possesses coz it's him who works hard. It is understandable then that he has become Britain's richest teenager today.

Thanks to his role in the famous film "Harry Potter and the Philosopher's Stone" which lead him to the stardom. With the predicate in him, Radcliffe surely is richer than fellow teenagers and . Though, as what the director of "," Mike Newell is relieved Radcliffe, and co-stars and have not been carried away by their wealth.

News
>
Movie News
November 22, 2005 02:20:38 GMT
The long awaiting finally is paid off. Moviegoers will soon able to watch their favorite movie ever in the theater. What a smart decision that New Line Cinema has finally gotten "" on the fast track. Moreover, the studio also has signed and to again star in, while director Brett Ratner and screenwriter Jeff Nathanson also will surely return to the sequel.

In the meantime, Arthur Sarkissian will produce with Roger Birnbaum, Jon Glickman and Jay Stern. "Rush Hour 3" reportedly will begin shooting next summer in the U.S. and Paris and anchor the studio's summer 2007 schedule.

News
>
Movie News
November 22, 2005 02:04:31 GMT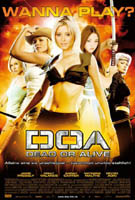 "Dead or Alive"? Which one do you choose? Either one is okay coz it has nothing to do with your life. It's all about the upcoming action adventure flick "" which North American distribution rights has been acquired by Dimension Films.

"DOA: Dead or Alive" is a video game adaptation based on Tecmo's best-selling game franchise by "The Transporter" director Corey Yuen. Impact Pictures' Paul W.S. Anderson and Jeremy Bolt produced the film, along with Constantin Film's Bernd Eichinger and Robert Kulzer and Mindfire Entertainment's Mark Altman.

News
>
Movie News
November 22, 2005 01:51:56 GMT
Neither breakfast nor lunch. Brunch? No, it's 'Dinner' that he enjoys very much. Yes Donald Petrie loves "Chasing Dinner" that he has signed on to helm the film for the Yari Film Group.

"Chasing Dinner," written by the team of Bruce Evans and Ray Gideon, is a drama romance comedy which is set in a small town whose residents' lives are turned upside down when three pigs escape being butchered to become "hams on the lam," spurring a media circus during the holiday season.