News
>
Movie News
November 07, 2005 09:50:57 GMT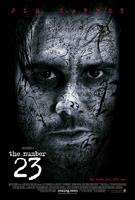 "Number 23." What is so special about it? Nothing, they're only numbers anyway. But, it's actress that makes it worth to be seen.

The actress has been tapped to star opposite in the thriller to be directed by Joel Schumacher. In duty to direct the Fernley Phillips writing is Beau Flynn and Tripp Vinson of Contrafilm.

News
>
Movie News
November 07, 2005 09:22:29 GMT
There they are in Australia's Northern Territory. Yes they were all there on Friday to start filming the $20 million-budgeted "." Seen on the set were Greg McLean, and .

Joining them were John Jarratt, , and Stephen Curry. In "Rogue" Vartan stars as an American travel writer whose tour group is stalked by a rogue crocodile in the Aussie outback.

News
>
Movie News
November 07, 2005 09:07:22 GMT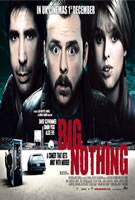 "Friends" star and "Shaun of the Dead" actor do "Nothing" for Pathe Pictures. The comedy flick tentatively titled "" is of Jean-Baptiste Andrea's which screenplay was written by Andrea and William Asher.

"Big Nothing" is being produced by Andras Hamori and Gabriella Stollenwerck under production banner H2O Motion Pictures. Other details on the movie soon follow.

News
>
Celebrity Gossip
November 07, 2005 08:52:44 GMT
, the freshly out of rehab clinic center in Arizona, is back to the modeling stage. The troubled supermodel did modeling for Roberto Cavalli's spring and summer collection 2006 in Ibiza, where she was joined by her lovely daughter Lila Grace.

Commenting on her use as his model, Cavalli says, "Kate looks absolutely fantastic. I think people will be stunned by the photographs. She is back working and doing what she does best and, like usual, she was really professional."

News
>
Celebrity Gossip
November 07, 2005 08:29:00 GMT
Oscar-winning actress has been unveiled as the face of Estee Lauder Pleasures for an advertising campaign to mark its 10th birthday. This of course also means that the beauty is replacing British actress , who has been the face of the perfume for several years.

Speaking on this matter, a spokesperson for the company said the change had been made because it wanted "a fresh impact" for the perfume's tenth birthday. Apparently they consider Paltrow as "a true beauty who is a perfect fit with the Pleasures concept. She's approachable, and casual and also has the elegance and style that is inherent to the heritage of Estee Lauder." However, Hurly will continue in her role as spokesmodel.

News
>
Movie News
November 07, 2005 08:12:22 GMT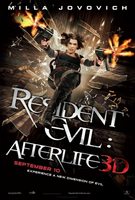 The Hollywood Reporter said that Constantin Film and Davis Films are re-teaming to produce "," the third installment of the franchise based on the popular video games. The action horror flick will be set in a post-apocalyptic world overrun with mutant zombies and will play in the Nevada desert with the Aussie outback standing in for the American wasteland.

"Resident Evil: Afterlife" continues Alice's battle with the diabolical Umbrella Corp. as she races to expose a virus that is threatening mankind with extinction before a new race of clones called the Undead finishes the job. Set to make a comeback performance as Alice is . In the meantime, Paul W.S. Anderson is writing the screenplay.

News
>
Music News
November 07, 2005 07:49:18 GMT
It's been two years since neo-soul duo Floetry released their live album "Floacism" and three years after their debut "Floetic." After spending much of their time on the road, the British hip-hop females are back with the November 8 release "Flo'Ology."

"This album is utterly self-centered," says Natalie Stewart about the new set. "It's about breaking ourselves down, knocking ourselves off our pedestals, building up again and getting knocked off again. It's about articulating your feelings," she continues.

News
>
Celebrity Gossip
November 07, 2005 07:20:50 GMT
Rumors on the street mention that and reconcile. Are they? Well at least that's what Sheen revealed to the CBS Late Show with that "things are really good.''

As an obvious evidence, Sheen then lifted his left hand to show his wedding ring. ''That's a pretty good indication,'' the 40-year-old actor said Thursday.

News
>
Movie News
November 07, 2005 04:44:12 GMT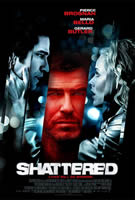 Our actor gets his another bad guy role. The former Bond, , turns his direction, playing the role of a kidnapper who pulls a family apart in the independent thriller "Butterfly on a Wheel." The film is being produced by Icon, Irish DreamTime and Infinity Feature Canada with Mike Barker in hand to direct.

Wrote the screenplay is William Morrissey. "Butterfly on a Wheel" actually is the story of a happy couple with a seemingly perfect life whose daughter is abducted. Over the course of a day, the kidnapper dismantles the family's lives with brutal efficiency. The film production is set to start February in Canada and Chicago with other cast to be unveiled in the coming weeks.

News
>
Movie News
November 07, 2005 04:28:49 GMT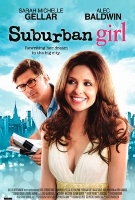 is preparing himself to go fishing and hunting with actress . Don't think too far coz the actor will do that only in movie. He is set to star opposite Gellar in the forthcoming comedy romance, "The Girls' Guide to Hunting and Fishing," in which he'll portray Gellar's love interest.

In the adaptation of Melissa Bank's best-selling short-story compilation, Baldwin will be the male lead, an older Lothario in the publishing biz who wins over Gellar's ambitious book editor. The production of the film is slated to start in May, with screenwriter Marc Klein making his writing-directing debut.

News
>
Movie News
November 07, 2005 04:16:23 GMT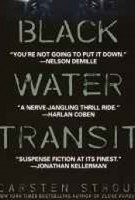 is on board. The Hollywood hunk will, in the near future, back to act. His upcoming project is "," a Doug Richardson-scripted adaptation of the Carsten Stroud novel. It will mark the directorial debut of Samuel Bayer.

"Black Water Transit" follows the divergent agendas of criminals, cops and lawyers as they collide over a shipment of illegal firearms and a double homicide. Willis is set to play a criminal named Earl Pike, who tries to get his family's illegal gun collection to a safe haven.

News
>
Celebrity Gossip
November 07, 2005 03:38:15 GMT
They make up their mind. It's time to forgive one another, forget the past, and start a new life. The rumor appears to be true. The fact is and back in each other's arms. That's true.

According to late news, Sienna spent a whole night at Jude's home in Maida Vale, North London. Moreover, they also spotted enjoying the evening together, at a friend's birthday, which took place at the Groucho Club in London, and then left for a long-night drink at a local bar, heading home together shortly after.

News
>
Movie News
November 07, 2005 03:15:08 GMT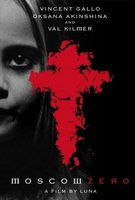 The Californian born actor is heading to Moscow. has agreed to star in the upcoming psychological thriller "." There he will star opposite and Vincent Gallo. Details on the plot, release date and other casts have yet been revealed.

Though, international rights for the flick have been sold to Notro Films for Spain, Soyuz for Russia, Audiovisual for Greece, Phars Film Co. for the Middle East, Paris Filmes for Brazil, Rapi Films for Indonesia and Blue Sky for a slew of Eastern European countries, including Poland, Romania and Bulgaria. Singapore, Malaysia and the Philippines went to Suraya Film Prods.

News
>
Movie News
November 07, 2005 02:57:39 GMT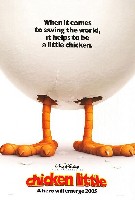 The small being is indeed big at the North American box office. "," the family animation comedy successfully beats other movies to lead the Top number 1 with $40.1 million debut. Right after at No. 2 is drama "" which opens with $28.8 million.

At No. 3 is "," which taking in $17.2 million, ahead of "" at 4th with $10 million and "" at 5th with $5.3 million. Securing the 6th position is "," taking in $4.8 million.

News
>
Celebrity Gossip
November 07, 2005 02:38:30 GMT
They work in the same field, build the same career, but most of all have the same interest. Rappers and have joined forces to cross-promote the artists on their record labels. 50 will bring forward his G-Unit, while Jon with his BME. Both acts will release projects under their original deals, which is as part of the new business plan.

Though, the rappers' labels will jointly market the releases about which Jon says, "50 Cent is going to collaborate and appear on certain projects with BME artists, and I'm going to collaborate and appear on certain projects with G-Unit."