News
>
Celebrity Gossip
November 02, 2005 05:06:12 GMT
really is a generous person. The actor has nabbed the Diamond Meritorious Award for the £2million donation he makes to the Church of Scientology. Apparently he also is a loyal Scientologist.

With such amount of donation, Cruise obviously becomes the biggest ever donor to the controversial organization, according to femafirst.co.uk.

News
>
Celebrity Gossip
November 02, 2005 04:49:26 GMT
and husband Chris Howard call it quit after four years of marriage. The couple announced the split in a statement released Monday by Lisa Kussell, the actress' publicist.

It's read "The couple remains close and asks that you respect their privacy at this difficult time." No reason mentioned as the cause of their divorce.

News
>
Celebrity Gossip
November 02, 2005 04:27:08 GMT
Aussie actor is a dad for the first time when fiancee gave birth to their very first child on Friday. It's a daughter and she's named Matilda Rose Ledger. Details on the baby's vital statistic remained undisclosed.

It is reported that Matilda was born in Brooklyn in New York where the couple currently residing.

News
>
Movie News
November 02, 2005 04:13:03 GMT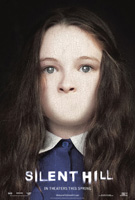 Let's hope the movie premiere won't be as silent as the hill. Titled "" the horror thriller surely is frightening. It is based on the Konami game, in which Rose desperately searches for her lost daughter in the mysterious, terrifying town of Silent Hill, where they are trapped.

"Silent Hill," directed by Christophe Gans and written by Roger Avary, stars , , , Deborah Kara Unger, , Tanya Allen and . It will open widely April 21.

News
>
Movie News
November 02, 2005 03:57:07 GMT
Paramount Pictures is preparing the things related with "." The studio is in talks with Darren Aronofsky to direct the Shannon Burke novel, with Lorenzo Di Bonaventura and Eric Watson, Aronofsky's partner in Protozoa, to direct.

Based on the novel of the same name, "Black Flies" centers on a young man who becomes an emergency medical technician in Harlem, a temporary stop before he enters medical school. There, he experiences a range of crises and stressful misadventures, including a mentor who has been numbed to the point that he makes a wrong decision in a life-and-death situation.

News
>
Movie News
November 02, 2005 03:46:03 GMT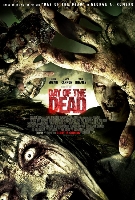 Steve Miner bravely facing "." It's none other than the Millennium Films and Emmett/Furla Films remake of George Romero's 1985 zombie film. Miner has been set to direct the drama horror thriller, which script was written by Jeffrey Reddick.

"Day of the Dead" tells the story of a group of scientists and military personnel who have holed up in an underground bunker because the world above is overrun with zombies. The lumbering flesh-eaters eventually find a way in and wreak havoc on the scientists who've been experimenting on their undead brethren.

News
>
Celebrity Gossip
November 02, 2005 03:33:04 GMT
It's her mothering role that becomes the most important thing in her life, not her career anyway. Hollywood babe has realized that as she, during an interview with "Access Hollywood," revealed that she "doesn't accept acting work anymore," saying her life is "so filled with my children, my family and the charitable work I do."

Further she adds "My life is so filled that for me to accept acting work now means that I have to basically let somebody else do the job that I want to do, which is raise my children. It's not that I'm retired it's just that I no longer accept acting work." It's obvious already that Curtis places her full-time role as a mother above her career.

News
>
Celebrity Gossip
November 02, 2005 03:15:36 GMT
People En Espanol's 'Star of the Year' is the 'golden girl' . The Mexican pop star bests finalists , , and Barbara Mori, to be on the cover of the magazine's latest issue, on newsstands Monday.

Speaking on their reason to choose Paulina, the magazine simply explained "The truth is that `The Golden Girl' is someone who combines talent, charisma and success, and nobody can deny that. Everybody wants to know what Pau is doing and where she is."

News
>
Celebrity Gossip
November 02, 2005 02:59:02 GMT
The actor famous for his portrayal in many movies won't do another new flick for now. is involving himself with global health, narrating six hour-long episodes of "RX for Survival: A Global Health Challenge." Starting Tuesday night on PBS and ending Thursday, the series follow health-care workers and researchers struggling to contain disease among the poor.

The movie hunk who's been traveled to Africa in the past two years, says "I've been involved with the issue of poverty. I've been studying it for about a year and half now. I think one of the major causes of that is health, global health. I think it could be one of the major issues of the century. There are two things at stake here: one is human interest and the other is self-interest. We're finding out that there's no safe haven from infectious diseases. It's a plane flight away.

News
>
Celebrity Gossip
November 02, 2005 02:36:39 GMT
It's a pity that the former couple, and , has to end their sweet memories in the court over a custody battle. They, who used to love each other and got married on Aug. 19, 1993, now facing one another to win the custody of their only daughter Ireland Eliesse.

Monday Baldwin filed court papers against his former wife, claiming she "has a pathological need" to turn their daughter against him. Thus he asked for a psychological evaluation of Basinger. Baldwin who didn't attend the hearing was represented by his lawyer, Vicki Greene, who said "Ms. Basinger has so contaminated this child now that she doesn't even want to be with her father."

News
>
Movie News
November 02, 2005 02:09:42 GMT
Time goes by but still fans like 'Batman' the most. Apparently, nearly 15,000 film fans voted the action flick, tentatively titled "," as the Favorite Movie of 2005. Securing the top spot of the poll held by Total Film magazine, 'Batman' beats the like of "" and "." The magazine's deputy editor claims 'Batman' as "a smart but funny reinvention" and "excellently directed."

Other award went to actor who was voted Man of the Year for his portrayal in cult movie "Sin City." In the meantime, Ian McDiarmid, who played Supreme Chancellor Palpatine in 'Revenge of the Sith,' has been named Best Movie Villain. "" star was named Best Child Actor.