News
>
Celebrity Gossip
October 25, 2005 09:33:22 GMT
Time to celebrate the 39th annual Country Music Association (CMA) Awards is near. In addition to the already mentioned performers, attendance will get a plus from the organizers that invite some other famous musicians to celebrate the event.

Among those is who besides performing a song alongside also will present the Song of the Year Award. The annual event to be held for the first time in the Big Apple on November 15 at Madison Square Garden, will also bring forward and singer , both of which will sing "Who Says You Can't Go Home."

News
>
Movie News
October 25, 2005 09:10:58 GMT
The Weinstein Co. has acquired screen rights to another new action drama flick. This one dubbed "Kung Fu High School."

Based on Ryan Gattis novel that has been scripted by Ernesto Foronda, the story revolves around a high school where the students matriculate in bloody martial-arts mayhem. Nicknamed Kung Fu High, the school is a prison like venue ruled by five gangs, each of which employs a stylized ancient Asian martial-arts discipline.

News
>
Movie News
October 25, 2005 08:55:38 GMT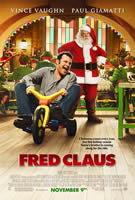 Do you know that Santa Claus has a brother? He does have one older brother whose name is Fred Claus. Unfortunately, he doesn't have the big heart that Santa possesses.

The complete story of the jealous older brother of Santa, who must put his bitterness aside when he is forced to move into Santa's home at the North Pole, could be seen in the highly anticipated drama comedy "."

News
>
Movie News
October 25, 2005 08:38:22 GMT
"Uwe Boll is the perfect producer-director to make ''," said Running With Scissors' CEO Vince Desi. "He understands the subject matter and has an appreciation and affinity for controversy and political incorrectness. 'Postal' has always been about reason and insanity, violence and motivation; producer-director Uwe Boll is simply the right guy to bring that vision to the screen."

Needless to say that Uwe Boll is the one who is about to bring the controversial game "Postal" to the big screen. Speaking on his all-time favorite video game, Boll says "I see it like a mirror for our society -- funny, violent, absurd! So then the movie must be powerful, strange, and so full of the game's political incorrect outrageousness that if we do it correct, we will all probably end up in jail!"

News
>
Music News
October 25, 2005 07:58:27 GMT
Age is anything, but number. So keep doing your best as long as you could and don't let age blocks your way to success. See what achieves at her mid-age. The star, indeed, reaches her peak just now with her new album "Those Were the Days." The set consisting a collection of cover songs of Dolly's favorites from the 1960s, entered the album chart at No. 48 in the week ended October 16.

This is the first time for the artist to do so. "Those Were the Days" is Parton's highest-ranking solo album since "Slow Dancing with the Moon" peaked at No. 16 in 1993. Keep on fire then.

News
>
Movie News
October 25, 2005 07:32:00 GMT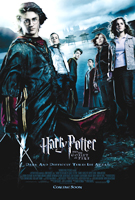 The next Harry Potter movie will be distinct. "" from director Mike Newell, which will open November 18 in North America, will star several musicians. They are Pulp vocalist Jarvis Cocker, guitarist Jonny Greenwood and drummer Phil Selway. All of them are set to play members of a band that performs at the Yule Ball at the Hogwarts School.

Rounded out by producer Jason Buckle and former Add N to (X) principal Steve Claydon, the three of them would sing "Do the Hippogriff," "This Is the Night" and "Magic Works," all of which can be found on the "Goblet" soundtrack, due November 15 via Warner Bros. Anyway, unlike its previous series which were worked by John Williams, this fourth installment of Harry Potter movie was created by Patrick Doyle.

News
>
Movie News
October 25, 2005 07:13:22 GMT
isn't an angel. He's an American country music singer and songwriter instead. But, he tries to make one with his forthcoming project, his very first feature film titled "Angel From Montgomery." Set to star in is Keith himself along with the like of , and Burt Reynolds.

"Angel From Montgomery" centers on Preston's role, a TV anchor who returns home to Montgomery, Tennessee after her brother's death and rekindles a relationship with Keith's character. The film is slated to hit theaters sometime next year. Meanwhile, it is reported that Keith will be inducted into the Oklahoma Music Hall of Fame on Thursday, October 27. The ceremony will take place at the Muskogee Civic Center.

News
>
Celebrity Gossip
October 25, 2005 05:57:13 GMT
Back in the saddle: . This time she's not alone. There's talk show host right beside her. The two notable persons rode side by side on two horses along 53rd street in Manhattan October 20 during a taping of "The Late Show with David Letterman."

As to everybody to know, that was Madonna's first ride since being thrown from a horse in England this summer. That incident cost her several cracked ribs and a broken collarbone and hand, though she showed no signs of fear at all.

News
>
Music News
October 25, 2005 05:05:27 GMT
"I Am Me" isn't merely her CD's title, nor it a nonsense. Rather it sounds pure from her heart. It's a promise outs from the mouth of who after her sensational lip-synch scandal promises fans to go real. Let's hope she would keep her words.

To ensure fans or probably as a tactic to have her album sold out, the singer has on October 18th, 2005 signed her CD "I Am Me" at Virgin Megastore Times Square, Ne York. It's fans that make her to do so coz they mean everything for her music career. It's a kind of celebration of the new release and she wants to share her happiness with them who make her name big. That's just make sense.

News
>
Movie News
October 25, 2005 03:36:13 GMT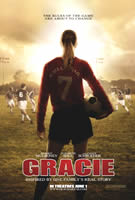 Grew up together with her three older brothers, no need to doubt that actress loves them very much. They mean a lot to her. Thus losing one of them, the eldest one, she feels the great lost. And though it's been long ago, the most painful memories of her came up as she filming her new project "."

"Gracie" is a drama flick, which Elisabeth produces and is about her own experiences as a teen trying to overcome the death of her brother. Speaking on the film she says "The story is about a girl who was 15 and is a great soccer player but she's never had a place to play. Her oldest brother is the star of the town soccer team and he dies in the beginning of the film." Star in the film among other is Elisabeth's brother Andrew Shue, who portrays the coach of the boy's soccer team.

News
>
Celebrity Gossip
October 25, 2005 03:21:38 GMT
It's an influencing one. The show will surely change the person's life forever. Well, it sounds promising and maybe interesting enough. That's what rocker promises about his upcoming reality show.

The show "will be about a guy who is sleeping in downtown London and life is totally gone for him. He's just a bundle of rags. We find out how he got there and reconstruct his life. That would be great TV." So Cooper said about his new project.

News
>
Celebrity Gossip
October 25, 2005 03:03:37 GMT
Baby Booming. 2006 maybe is a good year to have a baby. See how many notable actresses reported to carrying. Yesterday we had and who's willing to have another child. Today we have Victoria Beckham who is reported pregnant with her fourth child.

No need to doubt the report because it's spread soon after got the 'bump' from his Real Madrid teammates, a light-hearted ritual that happens every time a player's mate is pregnant. An insider revealed "The last time David got the bumps was in August last year and two days later he and Victoria announced they were expecting their third child. Our players are given the bumps when they tell their boss their wife is pregnant, it's tradition."

News
>
Celebrity Gossip
October 25, 2005 02:41:09 GMT
has a secret teenage daughter?! Can you believe it?! Young DeBarge, the brother of Janet's ex-husband James DeBarge, told New York radio station HOT 97 during an interview on Friday that the singer has a secret daughter named Renee.

It was said that Janet and James were married for less than 3 months when she was still 18 years old. They annulled the marriage a year later. Though, during the marriage they had a teenage daughter, Renee, now 18 years old who lives with Jackson's older sister Rebbie Jackson.