News
>
Movie News
October 10, 2005 08:18:58 GMT
If you're afraid of the dark, you should bring lantern with you. If you won't get lost in certain places, you need to bring a map. If you won't get lost in paradise, what should you do? Hold on God's words. Is that make sense? Of course, if don't then you'll just the same with Lucifer.

The story of the wicked angel will be revealed in the highly anticipated "," which Hyde Park Entertainment and Vincent Newman Entertainment have partnered to produce. The film is a feature version of John Milton's epic poem of the same name which is based on an adaptation by Phil DiBlasi and Byron Willinger.

News
>
Celebrity Gossip
October 10, 2005 07:52:55 GMT
A man is judged by his deeds, not by his words. Though, words can deeply hurt someone's feeling because of its knifelike. When it is so, it obviously draws people mad.

Hollywood actress, is one among many, whose feeling hurt by the words reporters outed to write either fact or gossip about them. The star was so furious when a newspaper claimed she is dating another man, just weeks after her split from husband . The New York Post linked Zellweger with former boyfriend, Irish singer , in a report in its PageSix column.

News
>
Movie News
October 10, 2005 07:31:46 GMT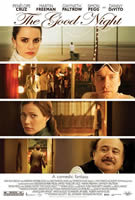 Your night will be warm and you'll sleep tight and have a sweet dream as well when the one you love kisses your chin while saying "good night." Anyway, what we're going to talk about is a different good night. It's a romance comedy film, which Jake Paltrow is written and about to direct.

The story of "" concerns a man's search for perfection in a world where life rarely measures up to the idealized images that constantly bombard us. The film is set in New York, but will begin filming on November 7 in London's Ealing Studios. Set to star in is and , who both will play supporting roles, and who'll play a former pop star now reduced to writing advertising jingles amid an early midlife crisis.

News
>
Celebrity Gossip
October 10, 2005 07:05:47 GMT
While many of her fellow celebrity couples seek for divorce, famous supermodel and singer has just found her new love. She reportedly dating Ashes hero Kevin Pietersen. Per The Sun newspaper, the man has asked cricket bosses to pay the bill for Caprice to come over to see him play in the World XI VS Australia charity matches.

What's more, Pietersen is reported to have celebrated England's Ashes series win over Australia last month by flying out to Caprice's home town of Los Angeles. Caprice, in sequence, says to Askmen.com "I just want to date someone who makes me happy. Things are simple, it is us human beings that make it difficult."

News
>
Celebrity Gossip
October 10, 2005 06:47:54 GMT
If you wanna know who's the person behind supermodel cocaine scandal, you can ask her boyfriend . The man has recently revealed that he knew who's the traitor.

However, Doherty refused to mention the names, instead of simply saying on Breaking News "Yeah, I know. Everybody knows. Something nasty is going to happen."

News
>
Movie News
October 10, 2005 06:23:24 GMT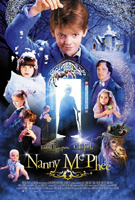 Becoming a nanny isn't easy. It's a hard job to do. Though, loves her job and tries as hard as she can to be the best for the nine naughty, motherless children, she's taking care.

See how Thompson does her duty as their nanny in the forthcoming "" which follows those children who must rely on their magical, but darned ugly, nanny to save them from their wicked great aunt who has taken them from their father. Besides taking the title role, Thompson also is responsible for the film screenwriting.

News
>
Music News
October 10, 2005 05:03:20 GMT
Years working on his music career, Latin singer feels the need for changes. The star begins talking about "Life." It's his first English-language album since 2000's "Sound Loaded."

"Life," which is slated for an October 11 release date via Columbia, is aimed to reconnect Martin with his fans as he delves into new musical styles. "I hope I'm not the same artist I was five years ago, because it would be impossible," so says Martin. "Life -- where it takes you, what you see, what you read -- changes you. Definitely, when I began to create for this album, the one thing I wanted was to not even attempt to do what I had already done. That's why I played with many genres I hadn't visited before, and I made them mine," he continues.

News
>
Music News
October 10, 2005 04:25:35 GMT
Not all confession comes from the heart, and so not all people positively accept the confession itself. As of pop superstar , her "Confessions on a Dance Floor," despite drawing respect, it tends to cause criticisms. The album actually is slated for a Nov. 15 release date. Unfortunately, one of its tracks entitled "Isaac" which is about a 16th century Jewish mystic and Kabbalah scholar named Yitzhak Luria, raises criticism from other rabbis.

Those rabbis, who oversee Luria's tomb and a seminary in the northern town of Safed, are unimpressed with Madonna's musical tribute and tend to perceive the inclusion of "Isaac" on the album as an attempt by the pop star to profit from his name. What's more, head of a seminary named after Luria, Rabbi Rafael Cohen, thinks that her actions could lead to divine retribution, about which he says "Jewish law forbids the use of the name of the holy rabbi for profit. Her act is just simply unacceptable and I can only sympathize for her because of the punishment that she is going to receive from the heavens."

News
>
Movie News
October 10, 2005 04:05:30 GMT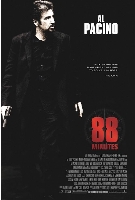 Fear will haunt as you watch the upcoming "." It is a drama-thriller about a college professor who, while moonlighting as a forensic psychiatrist for the FBI, receives a death threat telling him that he has only 88 minutes to live. In narrowing down possible suspects, he frantically seeks to communicate with a problem student, an ex-girlfriend, and a serial killer on death row.

, and Neal McDonough have all signed on to star in opposite . Witt is set to portray a teaching assistant and the romantic interest to the college professor, Pacino's character. Sobieski will play one of his students, and McDonough will play a death row inmate whom Pacino's character suspects is orchestrating his murder.

News
>
Movie News
October 10, 2005 03:31:36 GMT
The clay-animated family film "" becomes this weekend top movie, earning $16.1 million during the three days beginning October 7. The new release successfully tops last week's champ, the airplane thriller "," which slips to No. 2 with $10.8 million, ahead of the new wide release "," which debuts at No. 3 with $10 million.

Elsewhere, the sports gambling drama "" debuts in 4th place with $8.4 million, followed behind by "" at No. 5 with $8.0 million. Securing the 6th place at this weekend box office is "Tim Burton's Corpse Bride," with $6.5 million. Taking in $5.7 million, "Waiting" secures the 7th place, while "," wins the 8th rank with $5.1 million. Rounding out this weekend's Top 10 is "" at 9th with $4.9 million and "" at 10th with $4.8 million.

News
>
Music News
October 10, 2005 03:11:43 GMT
Well done . The singer successfully sang at "Saturday Night Live" without another lip-synch incident.

In her return to the same scene since her last lip-synch incident, the star simply commented "I wrote this song after my last `Saturday Night Live" appearance." At the weekend "Saturday Night Live" appearance, Ashlee among others sang "Catch Me When I Fall" and "Boyfriend" before then at the end blowing a kiss to the audience while saying "Thank you so much!"