News
>
Celebrity Gossip
September 19, 2005 09:34:56 GMT
Participating at the 20th annual benefit concert of Farm Aid on Sunday, along with other performers successfully collected $1.3 million in ticket sales in their effort to help the victims of Hurricane Katrina. Young sang Fats Domino's "Walking to New Orleans" and his rarely performed tunes of "Southern Man" after thanking the audience for their support of Farm Aid's Gulf Coast relief effort.



News
>
Movie News
September 19, 2005 08:40:53 GMT
Setting out to have its second season aired, ABC's "Lost" has gloriously won the Best Drama Series category in 57th Annual Primetime Emmy Awards. It also gained five other awards in the categories of the Best Directing, Best Casting, and Best Single-Camera Picture Editing for a Drama Series, plus the Special Visual Effects and Music Composition.

The same thing happened to another ABC's production, "Desperate Housewives." Aside from the Best Actress in Comedy Series award, the hugely popular program won the Best Main Title Theme Music, Best Directing, Best Casting, and Best Single-Camera Picture Editing for a Comedy Series as well as leading Kathryn Joosten to receive the Emmy for Outstanding Guest Actress in a Comedy Series.

News
>
Celebrity Gossip
September 19, 2005 07:58:53 GMT
It is such a relief for as she continues to be the H&M's model after her apology was accepted by the Swedish company. Caught red-handed of snorting cocaine, the skinny supermodel has earnestly shown her regret to high street fashion house which is known for its anti-drugs policy.

Although disappointed with Moss behavior, H&M has been willing to still use her in its advertising campaign. "She has assured us it will not happen again, and we are willing to give her another chance," said the H&M spokesperson, Anacarin Bjorne. Lucky for you, Moss.

News
>
Celebrity Gossip
September 19, 2005 07:06:18 GMT
Briefly appearing in a flashback scene on the season finale of "Lost", positively got her role back as she has been included in the cast of this popular series for its second season. She previously portrayed one of the passengers of the crashed airplane named Ana-Lucia Cortez who flirted with Jack, played by , at an airport bar in Sydney, Australia.

Nevertheless, it occurred to her that she had no idea of the future of her character. "I don't know what the writers have in store for me," she said. "That's why I like it so much. Maybe I don't want to know." As for the series itself, its second season will be aired on Wednesday.

News
>
Celebrity Gossip
September 19, 2005 07:02:07 GMT
It's probably the baby thing that has ignited to file for an annulment. According to Mail on Sunday, the actress desperately wanted to start a family while her husband, , has thought otherwise.

A source close to the Bridget Jones star has revealed that she was longing for a baby, yet Chesney wanted to wait. "Her biological clock is ticking loudly," said the source. "She is desperate to have children. Renee's understanding was that Kenny wanted a family too. It was Kenny who got cold feet."

News
>
Celebrity Gossip
September 19, 2005 05:43:01 GMT
In spite of the injury happened to its lead singer, Vince Neil, sticks to their plan to continue their Carnival of Sin reunion tour. Neil previously has been reported to break his leg after slipping off stage during the band's show on Friday night in Atlanta. The concert then had to be ended earlier as he was carried to Piedmont Hospital.

Instead of taking some rest to heal, Neil, along with the other personnel, has confirmed that no shows were being canceled. The band even has intended to hold a make-up concert in Atlanta. "He will be able to perform, but can't really jump around until it heals," bassist Nikki Sixx commented on Neil's condition. "Luckily, we have a few days off here and there for him to recover."

News
>
Celebrity Gossip
September 19, 2005 05:12:35 GMT
Give a loud applause to as she has been named Best Actress in Drama Series at the 57th Annual Primetime Emmy Awards held on Sunday. In the category of Best Actress in Comedy Series, it was who has been honored to receive the award. Arquette won through her brilliant role in NBC's show, "Medium", while Huffman in ABC's widely popular "Desperate Housewives."

Other Emmy winners included as the Best Actor in Drama Series, as the Best Actor in Comedy Series, and as the Best Actor and Actress in TV Miniseries or Movie.

News
>
Celebrity Gossip
September 19, 2005 05:05:41 GMT
2005 could turn up as a glorious year for indeed for he has been bestowed a sidewalk honor in front of the Grauman's Chinese Theatre on Hollywood Boulevard on Friday.

Watched by hundreds of his fans, the talented actor signed his name while also carefully placed his hands and feet in a wet concrete. "So this is weird," he commented. "I mean, to say that this is overwhelming is probably the understatement of the millennium."

News
>
Movie News
September 19, 2005 03:50:48 GMT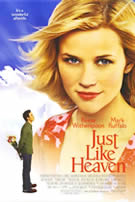 Debuted with $16.5 million, "" flies right to the top spot of U.S box office this week, forcing "" to go down to number 2. Another new wide release, "", takes the third place, followed by "" which still maintains its hold at the top five, sitting on number 4. "", which is also a new release, scores fairly well with $4.5 million to gain the fifth place.

Listed in order, the rest are: "Transporter 2", "", "", "", and "".