News
>
Movie News
September 15, 2005 06:47:14 GMT
Francis Lawrence isn't a legend. Well, at least he could later on be one as he has signed on to direct the long-time-shelved "," which is based on Richard Matheson's classic horror / sci-fi novel of the same title. The story actually had been filmed twice before, but neither one could gain success.

Now, as Lawrence is going to direct, let's hope it will result better as he has planned to rewrite the script over the next few months, with filming due to start sometime next year. "I Am Legend" follows Robert Nevill, the last living man on Earth who struggles to survive in a world full of vampires.

News
>
Celebrity Gossip
September 15, 2005 06:18:23 GMT
American actress , best known as the star of the 1970s fantasy adventure TV series "Wonder Woman" will join the London cast of "Chicago" on Sept. 26. Her joining in the film, which will mark its 8th anniversary in London on Nov. 18, has been confirmed by its producer Wednesday.

Carter will make her London stage debut in the role of the jail matron, Mama Morton. She later on can be seen in "Chicago" at the city's Adelphi Theatre for a six week run which starts September 26.

News
>
Celebrity Gossip
September 15, 2005 06:03:09 GMT
Hollywood hunk is about to make his fanatics, females to be more specific, screaming. The actor plans to thrill them with his being naked scene in his upcoming movie "."

For the film, which he's currently shooting in Canada, Pitt is reportedly planning to show off more of his skin than that he did in his 2004 movie "." A source revealed "(In the script) a fully nude Pitt baths himself with a washcloth while standing in a tub. This is a pretty long nude scene for any actor."

News
>
Movie News
September 15, 2005 04:56:17 GMT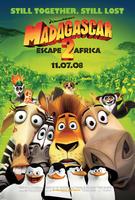 DreamWorks Animation CEO Jeffrey Katzenberg revealed Wednesday they will, in 2008, produce a sequel to the computer-animated comedy "." Considering the film first version success, its upcoming sequel will again reunite , and , who voiced characters Alex the Lion, Marty the Zebra and Gloria the Hippo in the original film.

In addition, Katzenberg also confirmed a direct-to-video release starring "Madagascar"'s scene-stealing penguins in 2009 and a short film starring the marine birds that will play next month before Aardman Animation's "."

News
>
Movie News
September 15, 2005 04:40:36 GMT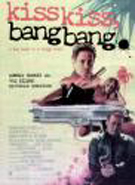 Warner Bros. Pictures' "," engages the like of Shane Black as director, and Joel Silver as producer, has been chosen as the opening-night film at the 9th annual Hollywood Film Festival, to be held on Oct. 18. The film, a Silver Pictures production, stars and .

Serving as the film's exec producer is Susan Levin and Steve Richards with Carrie Morrow as co-producer. The festival, which screens at the ArcLight Cinemas in Hollywood, runs from Oct. 18-24.

News
>
Celebrity Gossip
September 15, 2005 04:11:48 GMT
Standing still despite the ups and downs on the chart, still on top. The rapper's second album "Late Registration," holds onto the top spot of Billboard 200 albums chart this week, selling another 283,000 copies. This is the second week for him to do so. At No. 2 is 's "The Massacre," which moves 154,000 CDs, six months after the original's release.

, in time, follows at No. 3 as their latest, "A Bigger Bang," moves 129,000 units. The band is followed by the ' "Monkey Business," which jumps from No. 6 to No. 4, and 's "The Emancipation of Mimi," which remains at No. 5. At No. 6 is 's solo debut, "Thoughts of a Predicate Felon."

News
>
Celebrity Gossip
September 15, 2005 03:52:26 GMT
Sing "I'm not a girl, yet a mother." You would probably in the near future hear sings so as the pop star has just given birth to a baby boy Wednesday afternoon at a Los Angeles hospital. Per American magazine Us Weekly, the baby reportedly to be called Preston Michael Spears Federline, was born by Caesarean section at the Santa Monica UCLA Medical Center in California.

Further the magazine claimed Spears was taken to the hospital early on Wednesday morning local time with a police escort and accompanied by her husband, dancer . The child is Spears' first, Federline's third. He has had two children from his previous relationship with actress Shar Jackson.