News
>
Celebrity Gossip
September 01, 2005 06:05:47 GMT
Girl trio has been honored the award for World's Best Pop Group at the 2005 World Music Awards, held Wednesday night where they helped open the show. With the honor in hand, the 'Childs' beat , , and the , all of whom are nominated for the same category. Meanwhile, gets the award honoring her for The Best-Selling New Female Artist, beating , , R&B songstress , and former American Idol contestant .

As for The Best-Selling New Male Artist, the award goes to rapper , who with the attainment beats out , , and . Several recording artists up for multiple honors at the awards show held at the Kodak Theatre in Hollywood, which will be telecast Sept. 13 on ABC, among others include Usher, who was nominated along with rappers and for Best Pop Male Artist; , , , and , all of whom competing for Pop Female honors.

News
>
Music News
September 01, 2005 05:09:03 GMT
Two local newspapers, El Vocero and El Nuevo Dia, reported Wednesday that is in Puerto Rico to record a reggaeton song with U.S. producer-rapper . Further the papers claim J.Lo arrived on the island Tuesday to work on the track, which will be produced by top reggaeton duo LunyTunes. Moreover, the singer-actress also is reportedly working on an album in Spanish with her husband, singer-actor .



News
>
Music News
September 01, 2005 04:31:55 GMT
earns winning for one more time as her album "Most Wanted" logs its second straight week atop the album chart. Though, the beauty should learn a lot from her senior, , whose album "The Emancipation of Mimi" tops the 3rd rank on the album charts, while also scores at singles chart with her mega-hit "We Belong Together" marking its 14th week atop the Billboard Hot 100 and her new single, "Shake It Off," right behind.

In time, "Now That's What I Call Music! 19" ranks #2 on the album chart, and soon followed by ' "Monkey Business" at #4. Just behind is ' "Harlem: Diary of a Summer" at #5. At #6 to #10 in sequence are 's "Time Well Wasted," 's "Let's Get It," 's "Demon Days," 's "Breakaway," and 's "American Idiot."

News
>
Celebrity Gossip
September 01, 2005 04:14:27 GMT
Las Vegas really is a historical city for pop diva . She's been married there and just now the "Toxic" singer reportedly will have her own show there.

As said by Jack Wishna, the dealmaker at the center of the potential engagement, "I met with Britney, her manager and her lawyers, and we are working on a deal to bring her to the Strip for 'X'-number of weeks in 2007-2008." Speaking further, Wishna claims a contract is in the works.

News
>
Celebrity Gossip
September 01, 2005 03:37:31 GMT
Long Beach, California, rapper filed suit Tuesday in federal court in Pennsylvania against Gary Barbera, the proud owner of "Gary Barbera's #1 Dodgeland" near Philly, over "Izzle" flap. The star has recently appeared in a series of nationally televised ads alongside Lee Iacocca, promoting the virtues of Chrysler cars via the oft-imitated Snoop Speak, like adding the suffix "-izzle" to the first few syllables of any word, which Barbera never had permitted to do so.

Per his suit, Snoop claims Barbera ran an ad in the Philadelphia Daily News on Aug. 22 that stated "Is Bar-Bizzle the Sh-izzle? Boy I Gu-izzle" in an apparent attempt to lure street-savvy kids to his lot. The ads then caused "confusion" among Snoop fans who may think their idol has endorsed Barbera's dealership in some fashion. Thus, the rapper is seeking a cool $2 million from the Philadelphia auto dealer.

News
>
Movie News
September 01, 2005 03:06:02 GMT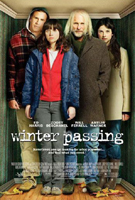 One of the 12 U.S. premieres lineup the 6th annual Woodstock Film Festival, which will run Sept. 28-Oct. 2, happens to be "." The film starring , , and , centers on the daughter of a reclusive novelist who is trying to secure old love letters he wrote to her late mother.

Among the movies screened at the Catskills festival, which will also have 8 world premieres, will be "Lonesome Jim," directed by , and "The Concert for Bangladesh," which is the 1972 film of a benefit concert for the Asian country featuring , and . Meanwhile, at the same time Buscemi will receive the festival's annual Maverick Award for creativity and independent vision.

News
>
Movie News
September 01, 2005 02:48:13 GMT
Interested in the movie for a while, Hollywood comic soon then considering co-starring with in the high concept comedy, "," to be directed by Jay Roach. The 20th Century Fox production tells about two clones who are replaced by upgraded models whose enhancements include better listening and lovemaking skills. The scorned clones make a run for it, bent on regaining their dignity by searching for a male nirvana known as 'Mantopia.'

"Used Guys" is in early development at present, but is expected to go into production next spring. Both Carrey and Stiller will play the clones.

News
>
Celebrity Gossip
September 01, 2005 02:23:24 GMT
Country singer on Wednesday showed off his 'Dog.' The star at that day announced he's forming his own label, Show Dog Nashville Records, in order to gain more control over his work.

Keith starts Show Dog with former DreamWorks Nashville record executive Scott Borchetta, who also will operate his own label, Big Machine Records. Show Dog will later on record and distribute Keith's future work and the singer is optimistic other artists will want to join his label after their contracts with others are up. Let's hope the best for him.

News
>
Movie News
September 01, 2005 02:09:49 GMT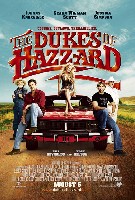 Upon the success of "," producers of the hit summer blockbuster plan to set its sequel in London. Hollywood actress is set to reprise her role as Daisy Duke.

Simpson herself claims she just can't wait to work on the sequel, telling website SkyNews.com, "They would be lost in London. I think Daisy and those crazy boys will have a great time in the UK."

News
>
Movie News
September 01, 2005 01:57:46 GMT
To add the many already exist movies, Mumbai-based Percept Picture Co. said Tuesday that it would co-produce "Tree of Life." The movie, which story line remains secret, is about to start its pre-production in January with some parts will be shot in India.

Will produce the film is Donald Rosenfeld, while Terrence Malick is still in talks to direct and write the screenplay. In time, Emmanual Lubezki has been attached to be its director of photography, and is in talks to play one of the leads.