News
>
Celebrity Gossip
August 31, 2005 07:42:17 GMT
Actress seems to get affected by her given name Demetria, which actually is the 1960s cosmetic line, that she decided to start one of her own. The beauty is reportedly in negotiations to launch a new line of holistic beauty products.

Moore has teamed up with Jo Strettell, a make-up artist, and skin care specialist Terri Lawton to launch her new range of thoughtful products. She says, "I really want it to be more about us, as women, coming together. I had a very young mother and she was a little wacky. My name came from a make-up - that's where she saw it. She was always a little wild, but she never went a day without washing her face and using a little moisturizer."

News
>
Movie News
August 31, 2005 07:18:05 GMT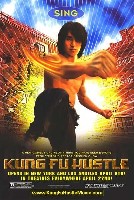 Claimed his action film "" as of Aug. 18 "not bad," Hong Kong comic actor and director hopes to do better in the future and is about to start filming its sequel either late this year or early 2006.

"There will be a lot of new characters in the movie. We'll need a lot of new actors. It's possible that we'll look for people abroad besides casting locals," Chow said revealing the "Kung Fu Hustle" sequel hasn't been finalized and that he hasn't settled on a female lead.

News
>
Celebrity Gossip
August 31, 2005 06:55:09 GMT
What cannot do? They apparently can do all, from music to a promotional video. See the clear evidence September 2nd as their promotional video will roll into cinemas nationwide.

The nearly 2 1/2 minutes video, for which Stones has partnered with NASCAR, features "Driving Too Fast," a track from the Stones' new album, "A Bigger Bang," set to be released in the United States on September 6 through Virgin.

News
>
Celebrity Gossip
August 31, 2005 06:33:20 GMT
and her band Union Station swept clean 14 nominations on Tuesday from the International Bluegrass Music Association, which holds its 16th annual awards show October 27 at Nashville's Ryman Auditorium. The nominations, given to Krauss and her group, individually or collectively, among others include Entertainer of the Year, Album of the Year for "Lonely Runs Both Ways," Instrumental Group, Vocal Group, Song of the Year, Gospel Recorded Performance, Female Vocalist for Krauss, Male Vocalist for Dan Tyminski and Individual Instrumental nominations for Jerry Douglas (dobro), Barry Bales (bass) and Ron Block (banjo).

In time, Rhonda Vincent and her band The Rage also among nominees, got 8, while Doyle Lawson and his group Quicksilver got seven. Larry Sparks' album "40," which feature Krauss and Tyminski, was nominated for Album of the Year and Recorded Event of the Year. Other performers earning multiple nominations included Blue Highway, the Del McCoury Band, Mountain Heart, Ricky Skaggs & Kentucky Thunder and Paul Williams.

News
>
Music News
August 31, 2005 06:07:07 GMT
"I've always been a very big fan of the show and when they stopped doing it, I was like, what happened to 'MTV Unplugged?' I specifically went in there and said we have to do an 'Unplugged,'" so said expressing her excitement to get the chance to resurrect "MTV Unplugged." The singer and pianist has performed an acoustic set for the dormant MTV series, filmed July 14 at the Brooklyn Academy of Music, with some guest appearances from the like of , Common Sense, and 's , with whom she remade ' classic "Wild Horses."

Concerning Keys performance, MTV announced Tuesday that the show will first premiere Sept. 15 on Overdrive, MTV's broadband network, before then be released as a CD and DVD on October 11.

News
>
Celebrity Gossip
August 31, 2005 04:59:33 GMT
Wise men say "Learn from your mistake." But misses the words of wisdom that he repeatedly stumbled over stones.

Just now, the rap mogul has been hit with a $5 million breach of contract and copyright infringement lawsuit filed by model Tyson Beckford, who formerly the face of Combs's Sean John clothing line. Per the suit, Beckford claims Diddy to use his image and likeness to advertise the line without permission once his contract ran out and he failed to renew it.

News
>
Celebrity Gossip
August 31, 2005 04:35:13 GMT
What would a man do when he needs a woman? That question will spark various answers. As for the newly divorced star , he will call the woman and ask for her accompany as that he did to . Does the two romantically link one another? Well?!

Carey was in Miami to attend Sunday's MTV Video Music Awards and was dining with friends at the Raleigh Hotel's penthouse, when she received Murphy's phone call, asking her accompany. An eyewitness said Carey arrived at the Prive nightspot at 2:30 a.m., and then the pair began whispering and huddling together, before they sat at a table, where Murphy "held hands with her under the table."

News
>
Movie News
August 31, 2005 04:15:11 GMT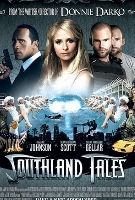 "" is maybe a good reference for you looking for a new and interesting film to watch. Judging from its casts, which include Dwayne Johnson, and , the Richard Kelly's indie will probably become a hit.

Joining them are Cheri Oteri, and Jill Ritchie. Oteri will play a villainous lesbian bodybuilder, and Ritchie is set to play a porn star and the best friend of Gellar's character.

News
>
Celebrity Gossip
August 31, 2005 03:54:09 GMT
Las Ramblas, that's the right place to come if you expect a touch of class to the gambling mecca when its doors are opened. But wait, you have to be patient 'coz the place isn't yet built, it's still a project that actor plans to bring into realization.

Thus, Clooney has teamed up with 's husband Rande Gerber and two Las Vegas real estate companies for the anticipated Spanish-themed $3 billion project, which will consist a boutique hotel, a casino and residential units. "For the past several years, Rande and I have sought a project that evokes the style, sophistication and glamour of Las Vegas," says Clooney speaking on what inspires him to have that project in mind.

News
>
Movie News
August 31, 2005 03:38:30 GMT
Oscar-winning filmmaker Steven Spielberg is planning to redo another 1950s sci-fi classic, "." To bring the project into life, Spielberg has signed on to executive produce the film for Paramount, assuming control of the project from Stephen Sommers, who dropped out to direct and produce "When World Collides."

"He's going to be a producer," Spielberg's publicist, Marvin Levy, confirms. Commenting on the rumors claiming Spielberg will also direct the remake, Levy simply says "I don't know that it's totally out of the question [that he would direct], but it's probably not likely based on other things potentially on his plate. But he usually doesn't make those decisions until he has received a script."

News
>
Movie News
August 31, 2005 03:19:27 GMT
"People will forget what you said, people will forget what you did, but people will never forget how you made them feel." That's representing the job of an entertainer, to impress and entertain people.

That's what and are trying to do. The two of them have signed on to join and in Ivan Reitman's "Super Ex" for Regency Enterprises. Let's hope they will and could entertain and amuse people.

News
>
Celebrity Gossip
August 31, 2005 03:01:34 GMT
Oscar-winning actress is developing her acting career when she suddenly gets 'Arrested.' Nevertheless, it's OK with her as the Arrest will surely bring development.

And so, Theron will guest star on the Fox critically acclaimed show "Arrested Development," for a five episode arc. She will portray Rita, a British woman whom Michael, the role played by , dates. Moreover, the show also stars Jeffery Tambor.

News
>
Movie News
August 31, 2005 02:42:03 GMT
Who'll replace to get the license to kill? No one knows as the people behind are still busy with the production.

For the sake of "," Sony and MGM's 21st installment of the lucrative Bond franchise, Paul Haggis has been tapped to do a rewrite of Neal Purvis and Robert Wade's work. In time, producers Barbara Broccoli and Michael Wilson have brought back Martin Campbell to direct. So, why don't you give it a shot guys?!

News
>
Celebrity Gossip
August 31, 2005 02:12:07 GMT
Coincide with the release of his new album "Late Registration" Thursday, Hip-hop star has filed a lawsuit accusing a Chicago DJ of possessing 10 unreleased songs that he produced before he was 18. The 20-page lawsuit, filed Monday in federal court in Chicago, claims Eric "E-Smoove" Miller, who helped record the songs before West became famous, improperly tried to distribute some of those master recordings earlier this year.

In details, the lawsuit mentions Miller to have falsely claimed he had a contract to distribute the music and thus tried to offer the songs, include "Ho!!!" and "Stop Frontin'," to distributors using a fake contract with West's fake signature. In the lawsuit, West seeks payment of no less than $1.3 million, while also demands that Miller cease from ever using his name or voice in connection with the master recordings. Miller, who owns Focus Music Group, not yet gives comment.