News
>
Movie News
August 24, 2005 07:18:23 GMT
It isn't London's recent bomb attacks that cause the release date of the terrorism-themed movie "" being postponed. Instead, technical difficulties are responsible for the date change from November until next year, the movie bosses insisted.

Aside, a Warner Brothers source explains, "The film is still in post-production and the visual effects wouldn't be completed in time. That's why it's being postponed. There might also be some extra shooting days but none of the scenes involving the Underground are being altered."

News
>
Movie News
August 24, 2005 06:55:23 GMT
Thriller movie has driven mad that not only she's so in love but also gets addicted to it. After number of thriller movies she starred in, she's now in negotiations to star in "."

This also thriller has its script written by Cynthia Mort based on an original script by Roderick and Bruce Taylor. In the film Foster is set to portray a woman who is struggling to recover from a brutal attack and apparently sets out on a "dark, psychological and physical journey for revenge and justice."

News
>
Music News
August 24, 2005 06:33:53 GMT
The "Shoes" fit in 's feet. Since it does so, the single will lead the album "Music From and Inspired by Desperate Housewives," due September 20 via Disney's Hollywood Records. Alongside the album, there will be an accompanying video featuring Twain alongside "Desperate Housewives" casts , , and .

As for its content, the album presents a host of previously unreleased covers, including the ' version of 's "Mrs. Robinson," 's version on ' "Mother's Little Helper," 's recasting of the Candi Staton-popularized "Young Hearts Run Free" and 's cover of the Tom T. Hall-penned country favorite "Harper Valley P.T.A."

News
>
Movie News
August 24, 2005 06:17:37 GMT
Aussie-based actress is eyeing "." She even has optioned the rights to the novel of the same name by "Legally Blonde" screenwriter Karen McCullah Lutz.

"The Bachelorette Party" focuses on Zadie, a Los Angeles schoolteacher who has recently been jilted at the altar. Unhelpfully, her prim, uptight cousin gets engaged to her best male friend soon afterwards, forcing her back into the wedding whirl and reopening her barely healed wounds. Worse, on the night of her cousin's hen party, Zadie sees her cousin commit a drunken indiscretion - presumably while wearing rabbit ears, a cowboy hat and a sash and carrying a penis-shaped handbag - and has to decide whether her loyalties lie with family or friend.

News
>
Celebrity Gossip
August 24, 2005 06:04:07 GMT
has just sparked controversy concerning his "Trapped in a Closet," yet he'll soon out from the closet as MTV is bringing him onto the stage at the 2005 MTV Video Music Awards. The R&B star appearance, which was announced Tuesday by the network, will mark his first time performing on the annual awards show. Kelly will join previously announced performers , , , , , , , and .



News
>
Movie News
August 24, 2005 05:06:21 GMT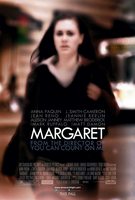 The green light is on and so "" outs. The film made by writer-director Kenneth Lonergan is set to begin shooting in New York next month.

"Margaret" tells about a young woman witnesses a bus accident, and is caught up in the aftermath, where the question of whether or not it was intentional affects many people's lives.

News
>
Movie News
August 24, 2005 04:47:22 GMT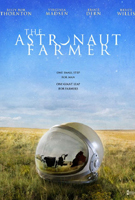 Just finished shooting "," actor is preparing his space suit to star in "." It is a drama about an eccentric farmer who builds a rocket inside his barn, to the chagrin of his neighbors and the government.

In details, "The Astronaut Farmer" will be directed by Michael Polish from a script he wrote with his twin brother, Mark. The Warner Independent Pictures project will begin shooting September 7 in New Mexico. In related news, when he's done with "Astronaut Farmer," Thornton reportedly will star in "Schools for Scoundrels," which is directed by Todd Phillips.

News
>
Movie News
August 24, 2005 04:33:55 GMT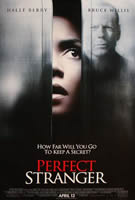 Though they've known each other for a quite long time, and will act as strangers to each other. Relax, that's just for the sake of the psychological thriller, "," directed by James Foley, for which they are set to star in.

"This is a movie about secrets, lies and Internet chatter where suspects and villains often change roles, and an actor of Bruce's caliber will certainly add layers of complexity," Elaine Goldsmith-Thomas, head of Revolution Studios' East Coast office, explained.

News
>
Movie News
August 24, 2005 04:22:09 GMT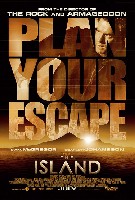 The Michael Bay-direction, "," led the international box office for a second consecutive week, taking in $12.9 million from 44 markets to lift its total to $85.3 million. In details, the sci-fi thriller has topped the box office in France with $3.9 million, while at the same time it also became the 1st in Belgium, Denmark and Finland. Meanwhile, five weeks after it's been released in Korea, "The Island" remains strong with a market total of $20.5 million.



News
>
Celebrity Gossip
August 24, 2005 03:52:50 GMT
Showed up in federal court Tuesday, singer said he was there to "defend my honor" in a breach of contract lawsuit filed by a Las Vegas resort. There stood the rapper to face off against Harrah's Entertainment in a lawsuit over a canceled casino concert. The Harrah's-owned Rio Hotel-Casino claims the British rocker canceled a 2000 concert while recuperating from thyroid surgery. Thus, the company is seeking the return of $2 million paid to Stewart for the show, plus interest and attorney's fees.

As for his side, Stewart's lawyer, Louis "Skip" Miller, told reporters his client has been willing to reschedule and has offered to perform two shows for the price of one, but is not being permitted to do so. Further, Miller explained that the thyroid surgery "took him about 10 to 12 months to get his voice back" and now "He is able and willing to do these concerts for them." According to Morris, they actually had been willing to discuss another Stewart show, but wanted the singer first to return the $2 million. When Stewart declined, the company moved forward with the lawsuit.

News
>
Movie News
August 24, 2005 03:30:59 GMT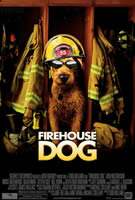 Can't you hear the dog barks? Listen carefully, the Regency Enterprises production, "," is on fire. Emmy-winning TV director Todd Holland has signed on to helm, while Josh Hutcherson has signed on to star in.

"Firehouse Dog" is going to be produced by Michael Colleary and Mike Werb. As for its story, the live-action feature tells about Hollywood's most in-demand canine star named Rexxx. After getting lost, the diva-like dog is adopted by a down-on-its-luck firehouse. Rexxx teams with a 12-year-old boy, Hutcherson's role, to turn the scrappy firehouse into the city's finest.

News
>
Celebrity Gossip
August 24, 2005 03:14:23 GMT
Driving down a highway in a Mercedes with two friends Thursday, suddenly noticed that she was being followed by four sport utility vehicles with paparazzi inside. Trying to evade, the U.S. actress drove her car in Disneyland's parking lot, paid the 10-dollar parking fee to get in, but was still being followed.

As she tried to elude the paparazzi, she swerved into another car carrying a mother and her two children, said Johansson's publicist Marcel Pariseau. Fortunately, no one was hurt in the accident and police weren't investigated it because no police report was filed. "The two parties exchanged insurance information on their own, and no police report was filed to my knowledge," Anaheim Police Department spokesman Rick Martinez said Monday.

News
>
Movie News
August 24, 2005 02:54:16 GMT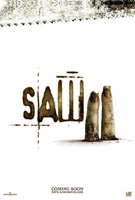 Instead of raising its thumbs, the Motion Picture Association of America (MPAA) tends to give thumbs down to the poster for the upcoming horror sequel "," which features severed fingers as the Roman numerals. "Unacceptable," that's how the MPAA perceived the already sent out advance poster with the graphic image to online media.

In its further explanation, the organization said briefly that the poster had not cleared the image and had asked the distributor to recall the artwork. Marilyn Gordon, director of the MPAA's Advertising Administration, added "if her department had been able to review the one-sheets before they were disseminated, it would have deemed the materials for the film Saw 2 that display dismembered fingers is unacceptable."

News
>
Celebrity Gossip
August 24, 2005 02:29:04 GMT
One more trouble to solve for rapper . The star, born Curtis James Jackson III, filed a lawsuit in federal court Friday against a Philadelphia car dealership, Gary Barbera Enterprises, which he claims has used his name and image in its advertisement without permission.

Per the suit, Gary Barbera Enterprises used the slogan "Just Like 50 Says!" over the backdrop of a Dodge Magnum and a photo of the rapper, allegedly without getting his consent. Thus, 50, who in the lawsuit describes himself as "a hugely popular and extremely successful hip-hop music artist ... known for his good looks, `gangsta' image and hard knocks success story," is seeking more than $1 million from the car dealer.