News
>
Celebrity Gossip
August 19, 2005 04:47:16 GMT
To 's personnel, Burger King may not be delicious anymore as they threatened to place a trademark-infringement lawsuit over a series of its advertisement if the fast-food company refused to pull all related ads from TV and the Internet. It was because of Burger King's feature of a band bearing a remarkable resemblance to Slipknot's outfit.

"It is obvious that the television advertising and Website are designed to conjure up the image and persona of a live performance of Slipknot," stated Howard Weitzman, Slipknot's attorney in his Aug. 4 letter. The lawyer also said that the resemblance "is no coincidence," making the fans already confused the fake band with the real Slipknot.

News
>
Movie News
August 19, 2005 04:26:48 GMT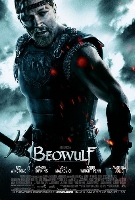 Guess who plays the evil temptress in Robert Zemeckis' ""? Yes, it's definitely . The actress is the latest A-list talent to join the adaptation of the epic medieval tale project, following the other notable actors, such as , , , and .

In related news, Jolie is about to be in Manhattan to film "" which is directed by and also starred by .

News
>
Celebrity Gossip
August 19, 2005 04:02:47 GMT
After taking a cancellation on his European tour, now is taking treatment for his dependency on sleep medication. Interscope Records spokesman, Dennis Dennehy, has already given a statement on Thursday, confirming that the Grammy-winning artist at this moment is in the hospital under doctors' care. Get well soon, Eminem.



News
>
Music News
August 19, 2005 03:43:49 GMT
A rapper is positively added to VMA's list of performers as has confirmed to take part at the 2005 MTV Video Music Awards. Meanwhile, British alternative band, , also accompanies him to be the latest artist to join the award show's performance lineup.



News
>
Celebrity Gossip
August 19, 2005 03:20:29 GMT
As Disney finally comes up with a spin-off movie version of its popular animated series, "The Proud Family," will appear as a guest star in this high-spirited flick, alongside Arsenio Hall.

In related news, this R&B singer will continue to perform in Scream IV tour on September 2 at St. Pete Times Forum in Tampa, Florida. Of course still with plus , , and .