News
>
Celebrity Gossip
August 13, 2005 04:43:10 GMT
Several names have been mentioned as the additional lineup for "NFL Opening Kickoff 2005" that will be hosted by actor , star of the new ABC sitcom "Freddie." Among the additions are , , and .

During the special, which is going to be held at Gillette Stadium in Foxboro, Mass., Green Day and Santana will perform with on hand to sing the National Anthem. West and Maroon 5, to add, will perform at a free concert outside of the Los Angeles Coliseum, site of the first Super Bowl. Besides, the an hour-long September 8 ABC broadcast also featuring taped highlights from August 31 concert in Detroit.

News
>
Celebrity Gossip
August 13, 2005 04:27:58 GMT
Coincides with the 28th anniversary of 's death on August 16, 1977, there will be "Elvis Week," which is seven days of live music, memorabilia and screenings of the legend films, specially dedicated for those who love him in Europe, where he never gave a concert. "Elvis Week" will be held Monday at Vienna's Hilton, Europe.

"For me, he was the only unique entertainer in the world," so said organizer Wolfgang Hahn, who runs Elvis4You, a new shop in downtown Vienna that sells Elvis music, memorabilia and trinkets. "My mission is to tell people in Central Europe how good he really was."

News
>
Celebrity Gossip
August 13, 2005 03:54:34 GMT
Singer is about to reveal who she really is, let the whole world knows the real Ashlee. To do so, she's been in talks with "Saturday Night Live" to host and perform on the show around the October 11 release of her sophomore Geffen album, "I Am Me."

Just like her previous album "Autobiography," for this new project Ashlee also wrote with Kara Dioguardi and John Shanks. What is different in "I Am Me" is that this album is more aggressive than "Autobiography" and also shows the '80s influence of such female rockers, as and Terri Nunn. Speaking about that, Ashlee says "I just love '80s music. It's just so light and fun, and that was a lot of what I wanted to do on this record."

News
>
Celebrity Gossip
August 13, 2005 03:35:07 GMT
Desperate for love and caring from her always-away boyfriend Brett Ratner, tennis ace prefers to end their romance. The couple actually has faced difficult moment in their love relationship and things got worse when Ratner always being away from Williams.

The beauty even became increasingly frustrated in knowing Ratner has spent a week partying in New York with , and , while only spent less than 24 hours during her 3 weeks at home. Disappointed with the director, Williams then 'dumped' him.

News
>
Celebrity Gossip
August 13, 2005 03:18:52 GMT
Hollywood actress has been awarded Cambodian citizenship by Cambodia's king for her conservation work in this poverty-stricken country. Sok Sam Oeun, an official of the Council of Ministers, said Friday that King Norodom Sihamoni has, on July 31, signed a royal decree approving citizenship for the actress.

Jolie is giving the Cambodian Vision in Development, a community development group, US$1.5 million (€1.21 million) for its environmental protection efforts in remote parts of the country's northwest. And during her most recent visit to Cambodia in July last year, Prime Minister Hun Sen had offered her citizenship in recognition of her generosity.

News
>
Movie News
August 13, 2005 03:03:09 GMT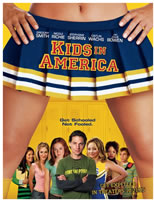 The kids, and , won't have to compete in the box office. Why? Because producers of Richie's debut "" have moved the release date to October 21, which is two weeks early than its previous November release date that coincide with Hilton's "." Explaining this, moviemaker Andrew Shaifer, who produced and wrote "Kids in America" commented "My concern now is that Paris is going to continue to play follow the leader. She will try to horn in on Nicole's PR again."



News
>
Celebrity Gossip
August 13, 2005 02:32:51 GMT
Doing well as the host of the last Emmy Awards that followed the September 11 terrorist attacks, has been chosen to host the 57th Annual Primetime Emmy Awards, to be held September 18 at the Shrine Auditorium. Speaking about her choosing, Dick Askin, chairman of the Academy of Television Arts & Sciences said "Ellen has demonstrated her extraordinary ability to connect with the television viewing audience. ... We are delighted to have her back."

The show that will air on CBS has so far named the like of , , , , and , as its presenters.

News
>
Celebrity Gossip
August 13, 2005 02:13:12 GMT
The series of investigations done by lawyers found no proof that has ever had an affair with ex American Idol contestant Corey Clark. In other words, lawyers could not substantiate Clark's allegation. Thus, Abdul will remain as the hit Fox TV series judge.

"Paula Abdul, therefore, can continue as a judge on 'American Idol,'" the network and series producers said in a statement. As for her side, Abdul commented "I'm grateful this ordeal is over, and I'm so looking forward to getting back to the job I love. Once again, I thank my fans from throughout the world for their undying love and support."

News
>
Movie News
August 13, 2005 01:52:29 GMT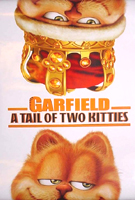 Hollywood actor is still in negotiations to reprise his role as the voice of Garfield in 20th Century Fox's sequel "Garfield 2." Meanwhile, and have signed on to return, while Lucy Davis and are also joining the film cast.

Hewitt's role is reported to be greatly reduced because she is filming the upcoming CBS series "Ghost Whisperer." Davis, on the other hand, will portray the animal lover Abby Westminster, a fashionable professional who has been brought in to try and trap Lord Dargis, played by Connelly, into revealing his evil plans. "Garfield 2," which is directed by Tim Hill, is slated for a summer 2006 release.