News
>
Movie News
July 15, 2005 06:05:47 GMT
As the prequel of "" has been worked on, actress is in negotiations to star in, which she actually is longing for. Scheduled for late-summer start date in Austin, the untitled prequel will reveal the origins of Leatherface, with whom a group of kids run afoul with in its 2003 movie. Directing the project for New Line is Jonathan Liebesman.



News
>
Celebrity Gossip
July 15, 2005 05:49:38 GMT
The "7th Heaven" has attracted the attention of teen actress a lot. That's not surprising then that she joins the cast for the WB Network's 13 episodes next season.

The 10th season of the show is set for the fall and will center its story on the Camden family, whose patriarch, played by Stephen Collins, is a minister. Joining the cast among others Catherine Hicks, , and .

News
>
Celebrity Gossip
July 15, 2005 04:58:23 GMT
"This is truly about learning the business side. You're not going to learn it all overnight, but maybe, just maybe, you'll learn enough to change your life." That's how R&B star such views the importance of business, especially music business. Realizing that fact, the star has opened a summer camp to help some other prodigies-in-training.

Showing his deep concern toward the matter, Usher even dropped by for the first day of Camp New Look, an Atlanta program he recently started for minority youth in his home city. The two weeks project, aimed at honoring prodigies' specialties and learning about the respective industries, was held at Clark Atlanta University and joined by 150 campers aged 8 to 18.

News
>
Celebrity Gossip
July 15, 2005 04:38:44 GMT
A bus carrying performers slated for July 14 gig on the / 50 Anger Management tour crashed into two tractor-trailers Wednesday night on I-70 near Odessa, Miss., injuring 11. One of the victims was Eminem's DJ, Alchemist, who had moderate injuries, forced the tour management to find replacement. Also the rapper's protege, a rapper named Stat Quo was treated in the hospital and released.

Fortunately, Eminem was not on the bus at the time of the crash. Despite all, show at the Pepsi Center, which among others will also feature and the East Side Boyz, , Bizarre and , will still go off as planned.

News
>
Celebrity Gossip
July 15, 2005 04:22:58 GMT
Sad to say that after struggling with the pressure she has to deal with while dating oil heir Brandon Davis, finally gives up. The actress decided to end the yearlong romance with her wealthy boyfriend, the star's spokesperson confirmed, but refused to elaborate more on it.



News
>
Celebrity Gossip
July 15, 2005 03:50:58 GMT
The "Naughty Girl" gets struck into another trouble and she's quite dizzy right now. Jennifer Armour, a Minneapolis musician, filed a copyright-infringement lawsuit in Houston Tuesday, accusing front-babe of ripping off lyrics and hooks from her "Got a Little Bit of Love For You," for the singer's "Baby Boy," which featured reggae star .

As for her side, Armour claims she's already written the track months before the release of Knowles' solo album debut "Dangerously In Love," which contained "Baby Boy." Further the complaint alleges Knowles stumbled upon the tune after Armour shopped it around the music biz. The case hearing is scheduled for October 28.

News
>
Celebrity Gossip
July 15, 2005 03:38:17 GMT
Maybe wants to offer something new to her fanatics, Hollywood actress is now turning into a novelist. The "Simple Life" star has just written a new book loosely based on her high life.

Talks about "Rock & Royalty," the book focuses on the tale of society princess Chloe Parker. Includes in it also, Richie's past as a drug addict. "It's all fiction, it's all made up," so it has nothing to do with her shattered friendship with pal , so the beauty insists.

News
>
Movie News
July 15, 2005 03:09:58 GMT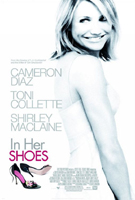 The Toronto International Film Festival announced Tuesday the world premieres of such movies, as "," "," and "." As for the first movie mentioned is of Curtis Hanson and based on Jennifer Weiner novel. The movie starring and will have its theatrical release on October 7 by 20th Century Fox.

In the meantime, Joe Wright's "Pride and Prejudice," which is based on the Jane Austen novel and stars , is scheduled for September 23 release in the U.S. via Focus Features. Besides both movies, John Madden direction "Proof," starring , will have its North American premiere on September 8-15. Ahead of their fall theatrical releases, all of those movies will receive high-profile gala screenings at Roy Thomson Hall in downtown Toronto.

News
>
Movie News
July 15, 2005 02:49:39 GMT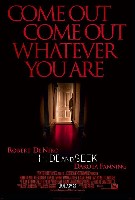 In the week ended July 10, "," a thriller starring and , has been sold 2.5 million copies, becoming the most sought-after title on home video last week. With such number of selling, it means the film takes in $50 million in gross consumer spending, striking it to the top of the sales and rental charts in its debut. Along with "Hide and Seek," Warner's new released "Willy Wonka and the Chocolate Factory," shot to No. 6 from No. 28 on VideoScan's First Alert sales chart.