News
>
Celebrity Gossip
July 13, 2005 06:02:58 GMT
Hollywood artists and are reportedly will make cameo appearances in the romantic comedy entitled "," which began shooting Monday. The movie, written and directed by Alek Keshishian, focuses its story around a group of friends in London who discover that love sometimes doesn't always like that being told in the movies. Joining them among others , , Catherine Tate, Santiago Cabrera, , and Stephanie Beacham.

In related news, Paltrow will also join and at the Toronto International Film Festival, during which her drama "," Diaz's sister tale "" and Knightley's new take on "" will all be played. The festival is scheduled to run on September 8-17.

News
>
Celebrity Gossip
July 13, 2005 04:53:43 GMT
will contribute to "The Next Generation" by appearing in The N's teen drama "Degrassi: The Next Generation" August 26 at 8 p.m. EDT.

There the singer will join filmmaker Kevin Smith and actor in the second part of the high school soap's three-part season finale. The movie centers its story on bumbling duo Jay and Silent Bob crossing the border to earn a high school diploma because no U.S. high school will accept them. Morissette will play the Canadian principal who accepts both.

News
>
Celebrity Gossip
July 13, 2005 04:33:26 GMT
"Being a part of Skechers is exciting. It is such a hip company with a great attitude and image. I've been wearing Skechers for years, so for me this is a really great project. I can proudly endorse Skechers--and happily add more pairs to my closet!" said American Idol winner . Well, that's representing enough to explain the reason behind her sign to be the face of Skechers.

Michael Greenberg, president of Skechers in return said "We are extremely excited to have Carrie represent Skechers in our marketing campaigns, and to be affiliated with such a dynamic performer. Beautiful and talented, she is a superstar, yet she has a refreshing style and very unaffected charm." In short, both sides have seemingly reached a mutual deal. And in consequence, Underwood will represent the shoe company through December 2006 in a campaign expected to launch this fall.

News
>
Music News
July 13, 2005 04:10:52 GMT
Scottish rock act has nearly completed working on its second album, which happens to be a self-titled one, and has revealed plans for a month-long North American tour, begins September 20 in Chicago.

Prior to the tour is the album October 4th release via Epic. In sequence, several tracks from the set will be performed earlier this spring during a series of gigs in Russia.

News
>
Music News
July 13, 2005 03:51:30 GMT
Look for something different?! Look at the two separate versions of 's new reggae album "Countryman." See the difference?! Look carefully.

The original cover of the album, released Tuesday, features green marijuana leaves over a red and yellow background and looks similar to a large pack of rolling papers. Aside, the one of Wal-Mart features a palm tree in place of the offending leaves.

News
>
Celebrity Gossip
July 13, 2005 03:37:32 GMT
That has been tumbled and rushed to hospital with a flu-like illness, is something true as his publicist Cindy Guagenti said Tuesday. Yet, there were no other details and the name of the hospital wasn't disclosed for security reasons. It's only mentioned that the Hollywood hunk checked himself into an undisclosed Los Angeles area hospital Monday night.



News
>
Movie News
July 13, 2005 03:11:12 GMT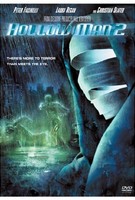 Amid the pop up of many new movies, sequels of several others are still in works. "," "Road House 2 -- Last Call" and "I Know What You Did Last Summer 3" are among those still in the process of development and not yet been decided whether they will be released theatrically or become direct-to-DVD releases.

Aside, "Hollow Man 2" will revolve the story of a Seattle detective and a biologist who are on the run from a dangerous invisible assassin gone rogue as well as the government forces that created him. This one is slated for a mid-August start date, with Claudio Feah to direct. Meanwhile, "I Know What You Did Last Summer 3" is set to shoot late summer in Utah. It will tell about four teens in a Colorado town who are menaced by an assailant a year after a Fourth of July prank turns deadly.

News
>
Movie News
July 13, 2005 02:53:27 GMT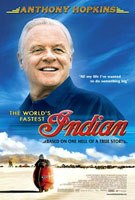 You will neither find it in Hollywood, New York nor London. Otherwise, you can only meet "" in the remote New Zealand city of Invercargill. There in the city with only 50,000 populations, that new ' movie will first be premiered in October 12.

"The World's Fastest Indian" tells the story of motorcycle speed champion Burt Munro, who in his late 60s raced his modified 1920 Indian motorbike at 190.07 miles per hour, the fastest officially recorded speed on such a bike. Hopkins is the one plays Munro's part.

News
>
Movie News
July 13, 2005 02:37:25 GMT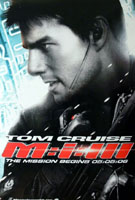 Budgetary concerns, which has shelved the filming of "" for sometimes is no longer a worry. Approvingly, the long awaited sequel of "Mission: Impossible" has begun filming Tuesday in Rome, Italy.

The movie, directed by J.J. Abrams and produced by and his partner, Paula Wagner, is set for a May 5, 2006 release. Will star in among others include , Jonathan Rhys Meyers, and .