News
>
Celebrity Gossip
July 05, 2005 04:02:38 GMT
It maybe the most expensive auction ever. Yes it could be, as movie legend Marlon Brando's personal script from the 1972 movie "The Godfather" sold for a staggering $312,800 at a New York auction on Thursday, becoming the highest ever paid for a film manuscript.

The high-profile auction at Christie's also included Mario Puzo's letter asking Brando to play gangster Don Corleone in the film, which has been sold for $132,000. Also there was the actor telegram to , which sold for $36,000, while a photograph of the film icon and actress Rita Moreno in the 1968 movie "The Night Of The Following Day" fetched $48,000.

News
>
Celebrity Gossip
July 05, 2005 03:36:54 GMT
She's been photographed shopping for baby items with her adopted son Maddox and , who she's been romantically linked to in recent days. Reinforcing the report, an onlooker at London's Harrods department store told Britain's newspaper The Sun, "Angelina spent the best part of two hours looking around the baby wear department. She was wearing a long black coat as if she was trying to hide her body from prying eyes. She kept touching her midriff and holding her stomach as if she was comforting herself. She spent a lot of time looking at cots and spent a small fortune on clothes for newborn babies."

Such evidences provoke rumors saying that is pregnant. In hearing this, the Hollywood star emphatically told journalists at the Eden Project's Calling Africa concert, "I am not pregnant."

News
>
Celebrity Gossip
July 05, 2005 03:25:59 GMT
Universe will certainly turn their notice to the Scientology wedding planned by Hollywood highly published couple and . What would it like? How will it go? We'll see next month, as the actor and actress will tie the knot at the Scientology headquarters in Los Angeles before honeymooning on a yacht. "Tom has encouraged Katie to embrace our faith and they have both agreed to a Scientology wedding service," a source at the religious center says.



News
>
Music News
July 05, 2005 03:08:08 GMT
Lead singer Alex Kapranos said his band is close to release the track list for its second album, which is set for an October 4th release. The new album, which Kapranos said will not have a title, will be distinguishable from its 2004 predecessor only by its color scheme and will be released via Epic Records.

"We still want to make people dance, but we didn't want to repeat the same beats," that's what Kapranos felt about the album. Motivated with such eagerness, the album will entertain fans with such hits, as "Do You Want To?," "Walk Away," "Turn It On," "I'm Your Villain," "Evil and a Heathen," "This Boy," "Well, That Was Easy," and "You Could Have It So Much Better."

News
>
Music News
July 05, 2005 02:46:10 GMT
He died already, yet does his music. Approvingly, death doesn't prevent late rapper to lead the U.K. pop singles chart for a second week on Sunday with his "Ghetto Gospel." The track, which actually is his first U.K. No. 1 and featuring a sample of 's 1971 tune "Indian Summer," was released almost nine years after he died in a drive-by shooting in Las Vegas.

Came in at No. 2 was the "Crazy Chick" , whose upcoming album "Tissues and Issues" marks his first move away from classical and easy listening recordings. Meanwhile, the week's only other new entry in the top 10 was American boy band , which "Incomplete" debuted at No. 8.

News
>
Movie News
July 05, 2005 02:13:04 GMT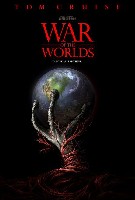 The "War" has steadily made its way to conquer the box-office as it easily took in $64.5 from Friday to Sunday and an estimated of $77.6 million over the full four-day holiday weekend. With such attainment, "" brought in a total amount of $113.2 million since debuting Wednesday.

After "War" we have "," which debuted at 2nd with $18.7 million. At 3rd was "," with $12.7 million, while "," took in $10.8 million was at 4th. With its total sales that reached $10.5 million, "" debuted at 5th, and soon followed by "," which gained $7 million. "," went to 7th with $6 million, whereas "," was at 8th with only $5 million. The rest Top 10 were "," $3.5 million and "The Land of the Dead," $3.2 million.