News
>
Celebrity Gossip
May 19, 2005 04:48:59 GMT
After the many sexual abuse happened to people in common and celebrities, now Ellen DeGeneres will add the list of the victims. The Us TV chat show host is set to reveal the sexual molestation, her late stepfather did to her when she was a child, in a new magazine interview.

Briefly, DeGeneres tells the new issue of Allure magazine she was a victim of her stepdad's lust in 1975, while her mother Betty was in hospital being treated for breast cancer. Further the beauty explains that his stepdad insisted on checking her for breast cancer lumps. "He made me let him feel my breasts. He made me lie down because he said he felt hers (mother's) when she was lying down," she said.

News
>
Celebrity Gossip
May 19, 2005 04:39:16 GMT
Funnyman Adam Sandler, who's been starred on "50 First Dates" movie, added his hand and footprints to the Hollywood Boulevard Walk of Fame on May 17, 2005.



News
>
Music News
May 19, 2005 04:24:50 GMT
Pop singer Justin Timberlake has recently undergone a surgery in Los Angeles to remove throat nodules from his vocal cords, which will reluctantly influence his singing career. Appeared to be true, shortly after his treatment, Justin is widely reported planning to lip-sync his way through a bar mitzvah performance for $1 million. US tabloids, in a more specific details, reported the singer would be forced to mime his performance at British billionaire Philip Green's family party after the throat surgery.

This report quickly provoke Timberlake's spokesman Ken Sunshine mad. Untrue the planned lip-sync, Sunshine declared the story is rubbish. He spits, "Either their sources are lying or they don't have any sources. This is yet another example of someone lying and it keeps going."

News
>
Music News
May 19, 2005 04:12:38 GMT
Many of his music projects have been considered as "unique and indelible influence on music makers" that BMI then respectfully honored him an Icon Award. Who is the lucky recipient? He is Paul Simon, who soon followed by other previous recipients like Brian Wilson, James Brown, Chuck Berry, and Van Morrison.

To receive award for different category is rapper Lil Jon, who at that Tuesday event was named BMI's songwriter of the year for his work on four songs, including Usher's "Yeah!" and Petey Pablo's "Freek-a-Leek." In companion with those mentioned, Mississippi rock band 3 Doors Down nabbed the song of the year prize for "Here Without You."

News
>
Celebrity Gossip
May 19, 2005 03:50:04 GMT
She's been so energetic, attractive and influencing. Her music has been heard by billion of the universe. And now that she's been diagnosed with early-stage of breast cancer, many have sympathized her and gave their support to the pop diva. Yes, Kylie is in everyone's heart and she's gotten the support from Australians from all walks of life who on Wednesday rallied for her as she prepared to enter hospital to fight breast cancer.

In a further simpathy, every major newspaper in Australia ran frontpage stories telling readers of Kylie's cancer battle, along with photographs from her three-decade-long career. On top of that, the Herald-Sun, tabloid newspaper in the southern city of Melbourne, a hometown of Kylie, even devoted eight pages to the story. Those all may show us how people love the idol very much.

News
>
Music News
May 19, 2005 03:30:25 GMT
Reggae star Sizzla, whose real name is Miguel Collins, was in last February convicted after a court heard evidence that he repeatedly used profanity during a reggae show a month earlier. Due to that fact, he was charged with using profanity on stage under the Town and Community Act, a British colonial-era public order law that prohibits indecent dress or expression.

The court then sentenced him to 15 days in prison after he refused to perform 20 hours of community service. In fact, the Jamaican performer can now feel relieved as the Court of Appeal has ruled him to pay a fine of just U.S. $32.79 (J$2,000) instead of serving time or going to jail for using foul language at a performance.

News
>
Music News
May 19, 2005 03:16:39 GMT
Legendary rock band The Who is preparing their only U.S. performance this year, which will be held at a charity dinner where tickets are sold for an estimated $1,500 apiece. Tables run as high as $30,000, which also include a seat with an honoree, who among others include former basketball star Magic Johnson, New York Yankees Manager Joe Torre, golf legend Arnold Palmer, former NFL quarterback Boomer Esiason, rocker Jon Bon Jovi and former ice hockey great Wayne Gretzky.

The concert is set to begin June 13 at Gotham Hall and will benefit Samsung's Four Seasons of Hope, an umbrella charity sponsored by Samsung Electronics America, a subsidiary of South Korea's Samsung Electronics Co that donates money to children's organizations.

News
>
Music News
May 19, 2005 03:05:26 GMT
He has been on the cover of many tabloids and has highly publicized over the weekend because of his sudden "marriage," now it seems like he will do the same thing for one more time. Kenny Chesney, who has just shocked the whole world concerning her marriage with Renee Zellweger, has now surprised many with his winning at ACMs.
Attended the annual by himself because his new wife Renee was busy working on a movie, Chesney took home an award on his hand, which is the Entertainer of the Year. This wining obviously makes the previous years Top New Vocalist and Top Male Vocalist winner's happiness even more complete.



News
>
Music News
May 19, 2005 02:49:29 GMT
"Stand Up" and give applause to the Dave Matthews Band because their album has been sold 465,000 copies in its first week, to debut at No. 1 on the album sales charts. This achievement marks the fourth week in a row an album with DualDisc technology, such "Stand Up," has debuted at the top of the charts. While the band does so, last week's No. 1 Nine Inch Nails falls to No. 5, with 89,000 copies sold of "With Teeth."

Weezer, whose "Make Believe" sold an estimated 193,000 copies for the week ending Sunday, comes at number 2. At the 3rd position is Mariah Carey's "The Emancipation of Mimi" with 173,000 copies sold. Coming in fourth is 50 Cent's "The Massacre" which is sold 90,000 copies. Country singer Dierks Bentley, in addition, debuted at No. 6 with 75,000 copies of "Modern Day Drifter."

News
>
Movie News
May 19, 2005 02:34:22 GMT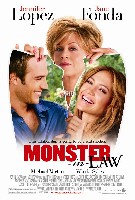 While "Monster-In-Law" enjoying its winning in last weekend box office, Vietnam vet and Kentucky theater owner have both banned the movie just because they are still angry toward the visit the movie star, Jane Fonda, did to North Vietnam in 1972 to denounce the war. The point is that they are all felt bertrayed by Fonda.

Ike Boutwell, the owner of two movie houses in the Bluegrass State near the Fort Knox Army base, as an evidence, has banned the film because he and his Vietnam vet friends consider Fonda as a traitor. To express his madness, Boutwell even posted a sign in the box office window for customers declaring "No Jane Fonda movie in this theater."