June 20, 2006 07:07:00 GMT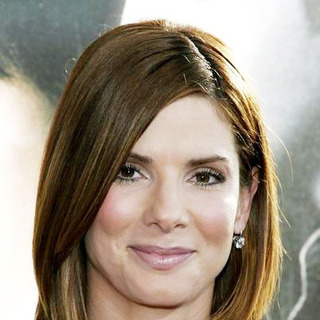 singing the hit single "You're Still the One" sounds the perfect theme song for the recently released "" actress, and her husband, Jesse James. They are celebrating their first wedding anniversary in the coming July.

The star in the Oscar-winning, smashing movie "" said that their romance has overcome those cynical opinions surrounding them since Day-1. She uttered further that "the most incredible connection" people could have ever imagined has been there since they started dating.

June 20, 2006 06:59:04 GMT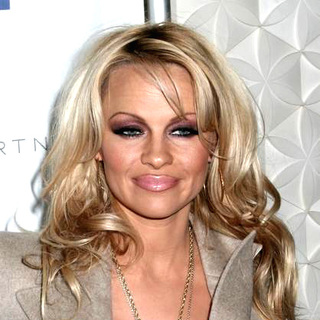 Actress of many ideas, that is . The Hollywood sexy actress is going to pose naked in the window of designer 's London store for the sake of animal rights group PETA (People for the Ethical Treatment of Animals).

The busty blonde will bare all later this month in a bid to publicize her anti-fur message.

June 20, 2006 06:15:42 GMT
After comes up in her first interview ever after having baby daughter Shiloh, now coming 's turn to have her first ever interview since being diagnosed with breast cancer last year.

The Aussie singer has been slated to tell her story to in a special program for Sky One. In the program, called "Kylie: The Interview", the star will talk about the shock of her diagnosis a year ago and her struggle back to health.

June 20, 2006 06:14:50 GMT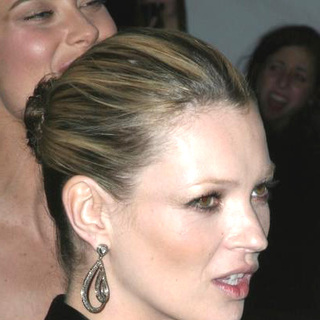 An autobiography is a sound idea to be the mark and moment of returning from any given devastation. That what seemed to be hanging in the super-model's minds, during her downs because of the drug scandal.

Moss was planned to make the moment of launching the book as her model-career re-launch. The allegations could possibly have ruined the world she once had. A 1 million dollar contract for the book has been signed where Moss was set to unveil the real story, including her lifestyle's hidden aspects.

June 20, 2006 05:39:52 GMT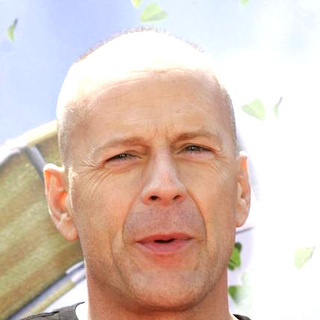 The time for the hero in "Die Hard", to pose some actions has come. After the Los Angeles police received a report for an alleged assault from Anthony Goodrich, a photographer, the movie star has filled for a new lawsuit striking back the shutterbug.

Willis, who filled the voice of RJ in "", has been reported to do harsh physical contacts with the paparazzi outside a dining spot in Los Angeles, Koi, on Tuesday night. He has been claimed as holding Goodrich from merely doing his job.

June 20, 2006 05:13:22 GMT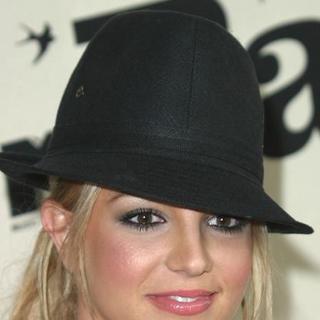 Silas Dukes, Lonnie DeShawn Jones and Randy Jones, the three former bodyguards of , were told Monday June 19th, 2006 by judge to settle their claims through arbitration. Back then in May early this year, the threesome filed a suit against the pop superstar, claiming she never gave them overtime compensation and their final paychecks after being fired November 30, 2005.

Silas, Lonnie, and Randy were all hired by Spears' companies to provide security for the 24-year-old pop star and her home at $2,400 to $3,350 per week, that's for everybody to know. Unfortunately, after worked 12 to 16-hour shifts and were expected to be on call 24 hours a day when accompanying Spears on the road, they never got such proper compensation, thus it prompted them to file suit against Spears and her companies.

June 20, 2006 03:41:51 GMT
It's official. Hollywood's most kept secret is no longer an unconfirmed speculation, and are dating.

Their being photographed together by photographers this weekend ended months of speculation on their romance. Carrey reportedly was spotted kissing McCarthy before they got into a limo.

June 20, 2006 02:59:38 GMT
Bingo. They finally hint at their impending nuptials. "We are very happy to be back in Australia. We have come home to celebrate our wedding with our family and friends," and said in a statement issued by the actress' publicist in Sidney.

Ended months of speculation, it is safe to say that Kidman and Urban may hold their wedding in the coming days judging from the preparation they've made. Tight security had been installed at Kidman's Sydney home, with a camera placed on the front gate and security guards on the street, to prevent paparazzi taking photographs.

June 20, 2006 02:42:59 GMT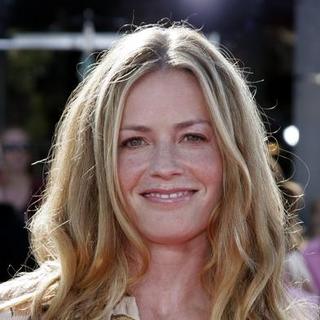 Oscar-nominated actress feels her life even more complete when she on Sunday June 18th, 2006 gave birth to a baby girl.

Named Agnes Charles Guggenheim, the baby is Shue and husband Davis Guggenheim's third child. The pair has had a son, Miles, 8, and a daughter, Stella, 5.

June 20, 2006 02:29:01 GMT
Not only the revealing of the frightening laboring experience and Shiloh tidbits, stated her recurrent interest. In the Anderson Cooper 360°, Jolie exhaled her wishes to adopt another baby, as the fourth child, after the newly born Shiloh.

Brangelina stated that the plan does need in-depth considerations, and on the bottom line, what is the best in the balance for their two elder kids, Maddox and Zahara. She said that the balance should cover the consideration of the country, either another girl or boy, and the race, all that could go along with the children.

June 20, 2006 02:26:20 GMT
Single again? That doesn't work for . Has just said the she's enjoying her being single, the socialite was over the weekend spotted quite friendly with a new man.

The celebutente was in Canada for the Much Music Awards when she was spotted partying and holding hands with hockey player Jose Theodore, goalie for the Colorado Avalanche.

June 20, 2006 02:00:33 GMT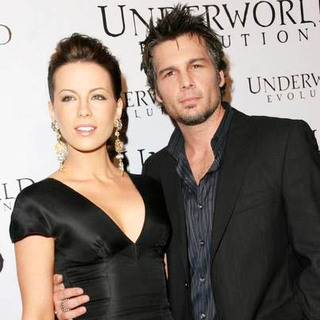 As if they would likely to rubbish the rumors on the street saying their marriage is on rocks, and husband Len Wiseman show off their romance publicly. The husband-and-wife was spotted having their time together went out for a long day of lunching, shopping, holding hands, and arm clutching.

That's not all, the pair also was seen ate at The Ivy then wandered into several area stores, like Lisa Kline and Italian furniture emporium Poliform. All of those may suggest that they are indeed more than okay, and that nothing bad happens to their marriage.

June 19, 2006 07:31:26 GMT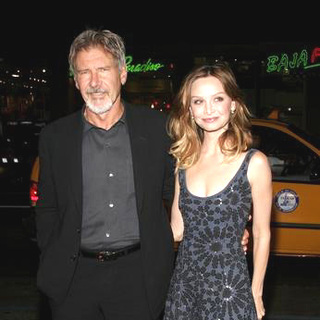 Thanks to 's old pal, , the bell is, finally, going to toll for Ford and his 22-year younger lover, .

The previous sudden-devastated marriage with Melissa Mathison, despite of the twenty years they had spent as spouses, had brought a trauma for the "Indiana Jones 4" star.

June 19, 2006 07:00:15 GMT
A surprising rumor has popped up upon the King of Pop who now resides in Bahrain, . This time, his children's nanny would likely be the next Mrs. Jackson.

The nanny, Grace Rwarmba, is living together with Michael for the last one year. She is reported to be the one giving the idea for another nuptials since Jacko is in need of a smart way out from the threat that his former spouse, Prince and Paris' biological mother, Debbie Rowe, might try to take them away from him.

June 19, 2006 06:05:21 GMT
The sequels of Pirates of the Caribbean, "", hitting the silver screen this coming July, might not, yet, be the goodbye-session for the 90s TV series, 21 Jump Street, calm and tranquil star, .

Depp said that he is so into giving another blast performance for Pirates 4, or 5 or even 6 if the script is another convincing one.