July 16, 2007 06:56:40 GMT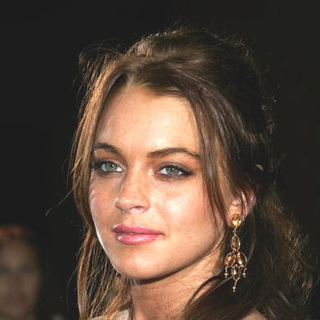 Friday the thirteenth brings good luck for as a judge has on that day turned down a 2005 car crash case against her.

Lindsay actually was scheduled to appear on court to face charges surrounding an accident in which she hit a vehicle which in turn hit a business man's van in Beverly Hills in 2005. What a fortunate for her that a judge then dismissed the case because the vehicle's owner, Florian Loeckle, failed to show up for the hearing.

July 16, 2007 06:27:54 GMT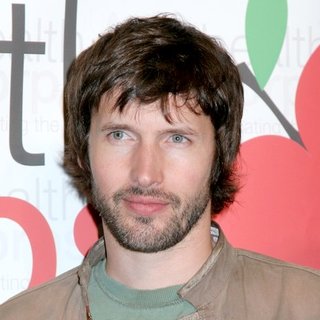 is single no more. The British singer has found a new lady to be called "Beautiful". Rumors are abuzz that he's dating holistic therapist Mika Simon.

"It's official, I am James' girlfriend," Mika said in a statement. "How many girls wake up every day and get sung the most beautiful song in the world? Things are going really well."

July 16, 2007 04:44:29 GMT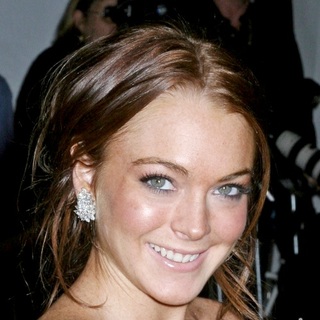 The bird leaves the cage freely. has completed her stint at rehab, leaving the drug and alcohol rehab center Promises in Malibu on Friday July 13th after a more than six weeks stay.

Lindsay's representative, Leslie Sloane Zelnick, released a statement on Sunday July 15th, saying "On Friday, July 13, 2007, Lindsay Lohan successfully completed her 45 days of residential and extended care treatment at Promises. She has transitioned to an intensive outpatient program, which includes attendance at daily AA meetings, outpatient therapy and daily testing."

July 16, 2007 04:00:52 GMT

is clean. She's free of charge. The Grammy-nominated rapper was pleaded not guilty Sunday July 15th to attempted murder and other counts in the shooting of a woman in a trendy Manhattan neighborhood, after being arrested on Saturday night July 14th following a gunshot.

Ma surrendered to authority on Saturday night for allegedly shooting and seriously wounding a childhood acquaintance during a dispute outside of a Manhattan bar early morning in the day. She was then held on Rikers Island, charged with assault and criminal possession of a weapon. A judge granted the prosecution's request for bail to be set at $250,000.

July 16, 2007 03:31:04 GMT
Just married, and . The celebrity couple concluded their romance in an intimate wedding ceremony held Saturday July 14th at the actress' ranch outside Los Angeles. Romijn's publicist, Lewis Kay, confirmed the wedding report to People.

Romijn, wore a Ralph Lauren gown and jewelry by Neil Lane, and O'Connell exchanged vows in front of 100 family and friends. The couple's two dogs Taco and Better also joined in on the celebration. "It was a perfect celebration and Jerry and I couldn't be happier," the "Ugly Betty" star tells People expressing her joy.

July 14, 2007 07:11:38 GMT

had double to celebrate on Friday July 13th, his unveiling as a Los Angeles Galaxy player and the launch of his .

The official site, created by 19 Entertainment, will become the first place to get the most recent news of the soccer stud. Besides, it will also enable you to have a look at his new , which displays an image of the sportsman wearing his own DVB-branded sunglasses.

July 14, 2007 06:51:15 GMT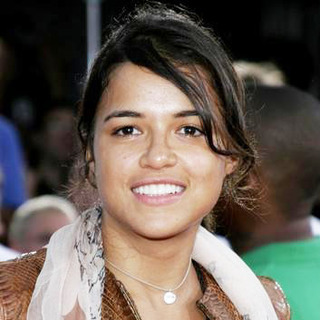 is branching out her acting career, licensing her name to yet another product, clothing line. The actress who starred in the hit TV series "Lost" is working on a clothing line, which inspiration comes from world cultures.

"The company that I want to start should be ethnic," Rodriguez said on her line, to be called "Ishkadada", on the Sony channel's "It's Midday in China" program that aired across Latin America this week. "I think there is a (growing) awareness and people are opening their eyes about the world and the environment."

July 14, 2007 05:51:57 GMT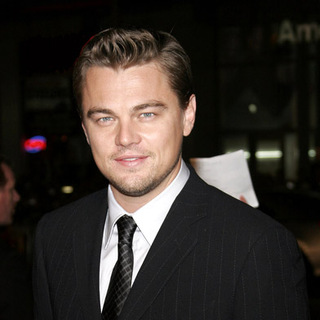 is getting more and more serious, if not obsessed, with environment. The hunk is teaming up with Discovery Communications to executive-produce a reality series chronicling the eco-friendly rebuild of Greensburg, Kansas, which was destroyed by a fierce tornado on May 4th.

The 13-part series, titled "Eco-Town", will chronicle the rebuilding of the small town which has more than 1,500 residents into a "sustainable model of eco-living and one that will save it from future environmental catastrophe."

July 14, 2007 04:43:27 GMT

is going public with his life, put on display his work and home lives for the public to enjoy. E! Entertainment Television announced Friday July 13th at the Television Critics Association meeting in Los Angeles their plan to turn the rapper's life into a new reality series.

The as yet untitled half-hour project is said to show Snoop trying to balance his different worlds, advocating community causes and working at the youth football league he founded among others. It will moreover see the star and his wife of ten years Shante Taylor raising their three kids, Corde, Cordell, and Cori.

July 14, 2007 03:57:37 GMT

It's always interesting to track the Beckhams whereabouts. Following their arrival in the US on Thursday night July 12th shortly before 8:20 p.m., and wife marked their first day doing a press conference with a photo session for him and radio interview for her.

On Friday morning David wowed the crowds as he was being introduced to the press as the newest member of the L.A. Galaxy soccer team. The soccer god looked handsome with smile on his face while he's holding up his new Galaxy jersey and then turning it around to show off his name and number 23 on the back.

July 14, 2007 03:20:17 GMT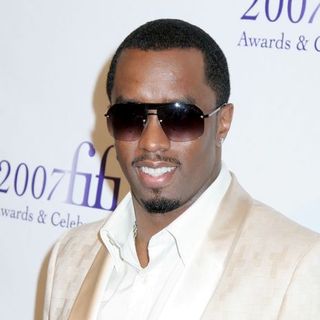 Want to be the personal assistant of a famous celebrity? Stop dreaming for is going to make it possible for you. The hip hop mogul is looking for a new personal assistant (PA) and you can win the chance to be one by entering auditions on his .

Decided to recruit himself a new PA after being left by longterm girlfriend Kim Porter, Diddy posted a one-minute clip on MySpace, showing him sits at his desk in his New York City office and encourages fans to apply for the gig online.

July 14, 2007 02:43:35 GMT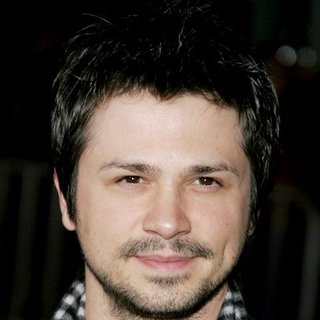 'Betty' is no longer searching for love, she's found one. And the lucky man is .

A Puerto Rican-American actor known for playing sensitive Hector Federico "Rico" Diaz on HBO's "Six Feet Under", Rodriguez is joining the cast of ABC's comedy-drama series "Ugly Betty," being tipped to play the role of Gio, the new love interest for Betty.

July 13, 2007 08:20:17 GMT

Ready or not, the Beckham clan is arriving in the United States. , wife and their sons, Brooklyn Joseph, Romeo James, and Cruz David, touched down at LAX airport Thursday night July 12th shortly before 8:20 p.m.

Both Posh and Becks were spotted holding hands and all smile as they walked out of a Los Angeles International Airport terminal before being whisked away in a black chauffeured car surrounded by a group of security guards. She was seen sporting a sleeveless black dress and sunglasses while he dressed in a black jacket and jeans.

July 13, 2007 08:00:33 GMT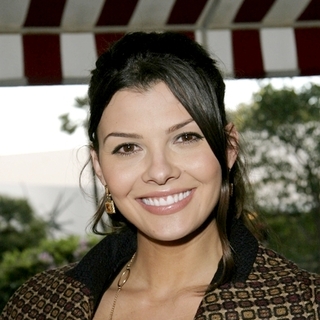 The very pregnant popped out. The former Miss USA, model and actress gave birth to a baby girl on Wednesday July 11th.

The newlyborn, named Estela Ines Monteverde, was born just past 9:30 a.m. Wednesday and weighed 8 lbs., 2 oz.

July 13, 2007 07:20:43 GMT
While is busy dealing with the speculation surrounding the new man she's dating and finding the perfect buyer for her Beverly Hills mansion she has just put on sale, is enjoying his dating status. The failed rapper is said to have found a new love in hip-hop radio DJ Liz Hernandez.

First met the radio presenter 18 months ago when he appeared on her show, K-Fed is claimed "definitely thrilled with Liz. He talks about her all the time, how smart she is, how she's marketed herself so well, and how beautiful she is. He's serious about her."