June 20, 2006 05:13:22 GMT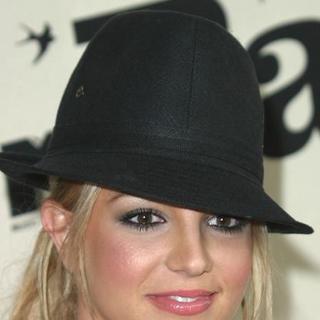 Silas Dukes, Lonnie DeShawn Jones and Randy Jones, the three former bodyguards of , were told Monday June 19th, 2006 by judge to settle their claims through arbitration. Back then in May early this year, the threesome filed a suit against the pop superstar, claiming she never gave them overtime compensation and their final paychecks after being fired November 30, 2005.

Silas, Lonnie, and Randy were all hired by Spears' companies to provide security for the 24-year-old pop star and her home at $2,400 to $3,350 per week, that's for everybody to know. Unfortunately, after worked 12 to 16-hour shifts and were expected to be on call 24 hours a day when accompanying Spears on the road, they never got such proper compensation, thus it prompted them to file suit against Spears and her companies.

June 20, 2006 03:41:51 GMT
It's official. Hollywood's most kept secret is no longer an unconfirmed speculation, and are dating.

Their being photographed together by photographers this weekend ended months of speculation on their romance. Carrey reportedly was spotted kissing McCarthy before they got into a limo.

June 20, 2006 02:59:38 GMT
Bingo. They finally hint at their impending nuptials. "We are very happy to be back in Australia. We have come home to celebrate our wedding with our family and friends," and said in a statement issued by the actress' publicist in Sidney.

Ended months of speculation, it is safe to say that Kidman and Urban may hold their wedding in the coming days judging from the preparation they've made. Tight security had been installed at Kidman's Sydney home, with a camera placed on the front gate and security guards on the street, to prevent paparazzi taking photographs.

June 20, 2006 02:42:59 GMT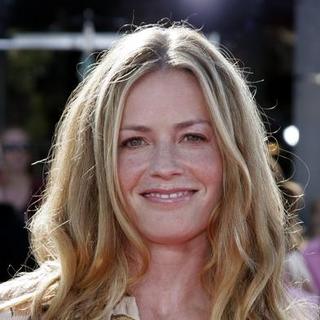 Oscar-nominated actress feels her life even more complete when she on Sunday June 18th, 2006 gave birth to a baby girl.

Named Agnes Charles Guggenheim, the baby is Shue and husband Davis Guggenheim's third child. The pair has had a son, Miles, 8, and a daughter, Stella, 5.

June 20, 2006 02:29:01 GMT
Not only the revealing of the frightening laboring experience and Shiloh tidbits, stated her recurrent interest. In the Anderson Cooper 360°, Jolie exhaled her wishes to adopt another baby, as the fourth child, after the newly born Shiloh.

Brangelina stated that the plan does need in-depth considerations, and on the bottom line, what is the best in the balance for their two elder kids, Maddox and Zahara. She said that the balance should cover the consideration of the country, either another girl or boy, and the race, all that could go along with the children.

June 20, 2006 02:26:20 GMT
Single again? That doesn't work for . Has just said the she's enjoying her being single, the socialite was over the weekend spotted quite friendly with a new man.

The celebutente was in Canada for the Much Music Awards when she was spotted partying and holding hands with hockey player Jose Theodore, goalie for the Colorado Avalanche.

June 20, 2006 02:00:33 GMT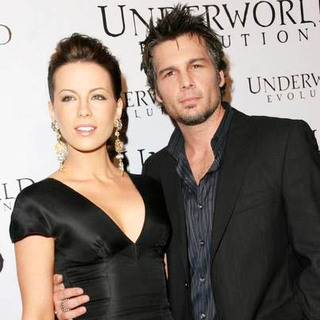 As if they would likely to rubbish the rumors on the street saying their marriage is on rocks, and husband Len Wiseman show off their romance publicly. The husband-and-wife was spotted having their time together went out for a long day of lunching, shopping, holding hands, and arm clutching.

That's not all, the pair also was seen ate at The Ivy then wandered into several area stores, like Lisa Kline and Italian furniture emporium Poliform. All of those may suggest that they are indeed more than okay, and that nothing bad happens to their marriage.

June 19, 2006 07:31:26 GMT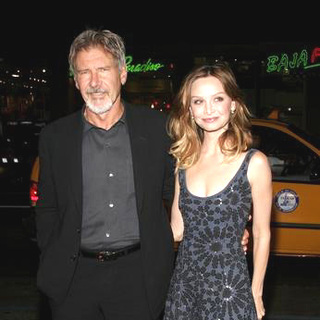 Thanks to 's old pal, , the bell is, finally, going to toll for Ford and his 22-year younger lover, .

The previous sudden-devastated marriage with Melissa Mathison, despite of the twenty years they had spent as spouses, had brought a trauma for the "Indiana Jones 4" star.

June 19, 2006 07:00:15 GMT
A surprising rumor has popped up upon the King of Pop who now resides in Bahrain, . This time, his children's nanny would likely be the next Mrs. Jackson.

The nanny, Grace Rwarmba, is living together with Michael for the last one year. She is reported to be the one giving the idea for another nuptials since Jacko is in need of a smart way out from the threat that his former spouse, Prince and Paris' biological mother, Debbie Rowe, might try to take them away from him.

June 19, 2006 06:05:21 GMT
The sequels of Pirates of the Caribbean, "", hitting the silver screen this coming July, might not, yet, be the goodbye-session for the 90s TV series, 21 Jump Street, calm and tranquil star, .

Depp said that he is so into giving another blast performance for Pirates 4, or 5 or even 6 if the script is another convincing one.

June 19, 2006 04:53:16 GMT
Oscar-winning actress 's arrival in Sidney on Monday morning June 19th, 2006 seems to fuel the rumors on the street saying she's going to tie the knot with by next weekend in a church near her family home.

Kidman was shown in an Australian television, leaving a private jet in the early hours of Monday. Though so, the star's publicist was not available for comment and there were no reports on Urban's whereabouts.

June 19, 2006 04:22:07 GMT
Despite all the bad reports inundating her life, at least still has something good to be proud of. The hotel heiress isn't merely a "troublemaker", but she also is a good businesswoman.

Has just released a new music video, Paris has just had her new fragrance, "Just Me", touches the market. Marked the launching of her new product, she made a special appearance at Macy's Herald Square, Friday, June 16, 2006 in New York.

June 18, 2006 23:32:53 GMT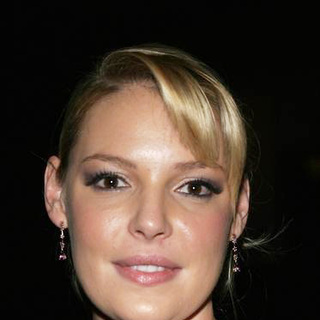 Another tie-knots to come. This time, it is the "Roswell" star, who is still on the set for filming a new comedy "", . Heigl is officially engaged to her musician partner, Josh Kelly.

They began seeing each other after Heigl's appearance in Kelly's clip for the single "Only You". From the initial dinner-date, Kelly, 25, is now taking his 27-year old fiancee to the further step. Although, so far, there has not been any wedding date set out.

June 17, 2006 08:02:56 GMT
It's time for the sensational teen-pop diva, ' spouse to show some action as the representative for a fashion line, Five Star Vintage line by the San Francisco-based Blue Marlin clothing company. will soon appear in the "edgy" look for the line targeted for young people.

It is up to the result from the first launch of the ads before Federline becomes the permanent representation for the line sold in Macy's, Lord & Taylor and the Virgin Mega Stores.

June 17, 2006 07:12:56 GMT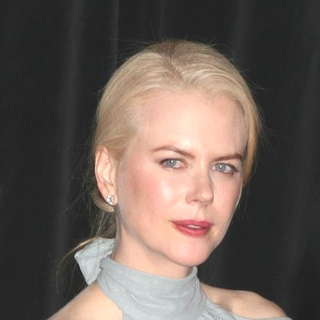 There has been a recently surprising rumor on 's lovely fiancee, the Oscar-winning star, . After her decision to hold back Catholicism for her upcoming nuptials, her belly-language shows some indication that she might be expecting a new baby.

This indication came up to the surface after an eyewitness saw her going to a yoga class in the afternoon, on the same day of her faith-returning decision, with T-shirt and jeans, showing her unusual increasing belly and abdomen sizes. Those are very much on the contrary for her reputation of being perfectly slim and having perfect abdomen.