August 04, 2007 06:55:07 GMT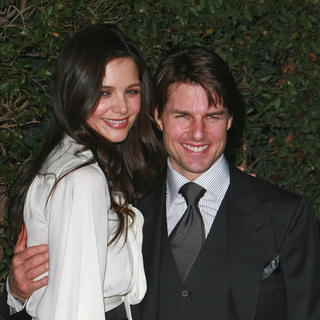 and wife are best friends with and wife . The family friends seem to have something in common, from popularity to taste. And when it comes to steamy photo shoot, TomKat would like to do it just like the Beckhams.

The Hollywood couple is said to have been planning to take their clothes off for a naked photo shoot just like those of the Beckhams' for W magazine. "They have already started planning some of the photos," a friend of the couple told Australia's New Weekly magazine.

August 04, 2007 06:23:27 GMT

changed the way she looks, drastically. The movie beauty is having her hair chopped off just like fellow celeb did before she checked into rehab.

The "American Beauty" went under the radar with her new look when she lunched with friends in a Beverly Hills restaurant.

August 04, 2007 05:11:21 GMT

Catwalk, fashion, and now the time has come to invade a new world. who already has her own line of clothing and haircare is jumping on the fragrance bandwagon, partnering with perfume company Coty Inc. to launch her first fragrance, called "Kate by Kate Moss."

"It's something I've thought of doing for a long time, but it just never felt right," Women's Wear Daily quoted the supermodel as saying. "It felt natural to take the next step."

August 04, 2007 04:11:22 GMT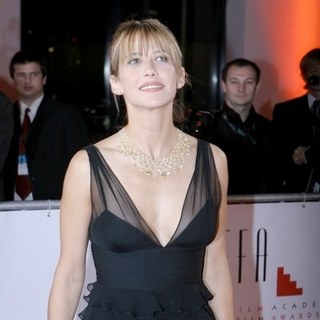 Various prestigious prizes had been bestowed on her, and in the coming weeks, she will have taken one more accolade to be placed alongside those at her home.

That's correct, is about to be presented an honor of Special Grand Prix of the Americas for lifetime achievement at 31st annual Montreal World Film Festival, set to run August 23-September 3 this year in Montreal, Quebec, Canada. Along with the kudos, her directing and starring vehicle "La Disparue de Deauville" is reported to also have its world premiere at the event, which the French actress will attend alongside co-star Christopher Lambert.

August 04, 2007 04:07:38 GMT

's public humiliation continues with the release of her DUI talk with the ladies fashion magazine Elle, took place just 36 hours before she was arrested for driving under the influence for the second time in two months over Memorial Day weekend.

Being asked about the paparazzi that keep stalking her, her answer would later lead to DUI talk. Told the magazine she would never drive drunk, the train wreck made the statement in the revealing cover story, due to hit stands August 14th. "I wouldn't violate...I'm much more responsible than that," so Lindsay told the magazine's September issue. "I would not do that."

August 04, 2007 03:35:25 GMT
It takes a while for to finally come out with his acknowledgment that he is the father of Melanie Brown's daughter, Angel Iris Murphy Brown. And when he finally does it, he does it in the biggest way possible.

After months of chatter and speculation, the actor-comedian has on Friday August 3rd publicly acknowledged he's fathering a daughter with Scary Spice, less than 48 hours after the former Spice Girl filed a paternity suit against him.

August 04, 2007 02:52:06 GMT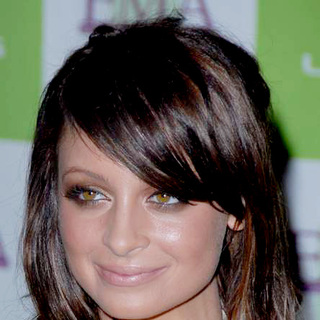 He said, she said. Not long after daddy addressed her DUI sentence and pregnancy, comes out with her denial on the persistent eating disorder rumors, claiming she never had one yet is taking her diet very seriously, especially after she found out she's expecting a child.

In an exclusive interview with Diane Sawyer, aired Friday August 3rd on "20/20" at 10 p.m. EDT, the used-to-be tiny socialite insisted, "No, I do not have an eating disorder. I've never had an eating disorder, ever. It's anxiety, it's stress, it's just, it's just not being careful." Meanwhile, she also apologized for not aware early on that her being skinny could send negative message to young girls. "I'm really sorry for not accepting that earlier. It just, it took me a while."

August 04, 2007 01:57:20 GMT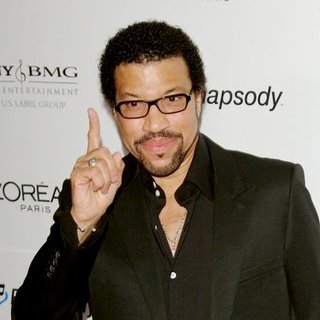 DUI sentence and pregnancy. Poppa is breaking his silence over the many issues surrounding his daughter . In the first ever comment he made since the reality TV star was sentenced to four days in jail and publicly announced her pregnancy, the R&B and soul singer simply says that his 25-years-old daughter has "made some mistakes in her life," but that he raised her to take responsibility for her behavior.

"She has not blamed others for her problems and is growing up very quickly, albeit in the heat of the media spotlight," the 58-year-old man told . "My father taught me to stand straight and take whatever punishment or hardships were the result of my own actions, and I am proud that I was able to hand that philosophy down to my daughter."

August 03, 2007 04:09:38 GMT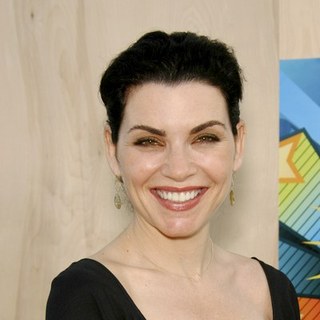 Good news comes from our beloved actress, . The actress who's extremely private about her life is reportedly pregnant.

No confirmation released by the star just yet, but it is widely believed that she's due to pop out by winter.

August 03, 2007 03:12:43 GMT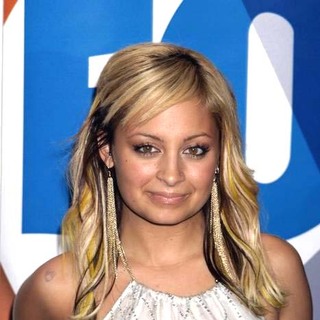 Jail sentence has changed Hollywood bad girl into a whole new person. What a miracle. Days after officially confirmed she's almost four months pregnant with her boyfriend, singer Joel Madden's child, the soon-to-be jailbird talked to Diane Sawyer on "Good Morning America," surprisingly expressed regret and self-consciousness about her past life.

The brand new Nicole said in an interview Thursday August 2nd, carrying a bun in the oven does lead her to such realization that she indeed needs to change her life and take responsibility. "I owe the baby my life," she said. "I owe this baby everything and I have a responsibility now. I'm now responsible for someone else. I need to set the right example."

August 03, 2007 02:44:19 GMT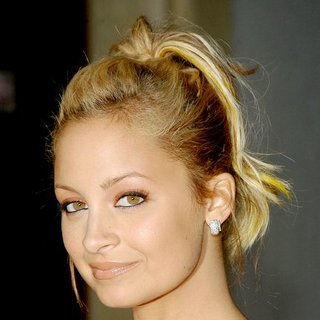 is following in BFF 's step, heading for the Los Angeles County jail.

The socialite and mother-to-be will do her time at the Lynwood jail, the same place where hotel heiress Paris completed her 23-day stay for violating probation in an alcohol-related reckless driving case. Richie's lawyer contacted the county Sheriff's Department earlier this week and indicated the reality TV star wanted to serve her four-day sentence in county lockup rather than a city jail, sheriff's spokesman Steve Whitmore said Thursday August 2nd.

August 03, 2007 02:08:11 GMT

is being kept busy by her hectic schedules. Has been tapped to host this year Teen Choice Awards, she was seen Wednesday August 1st dished up chicken stew for hundreds of homeless men in Edmonton as part of her personal campaign to raise awareness about poverty and hunger. What a caring celeb she is.

Pop singer Duff was seen serving hot lunch and dessert for an hour at a downtown emergency shelter, before then visited the nearby headquarters of Hope Mission, a Christian social care agency. "The Hope Mission was a priority and we wanted to lend a hand," so she said after completing her kitchen shift. "It's so rewarding for me. I love to get down and dirty and help out."

August 02, 2007 08:22:56 GMT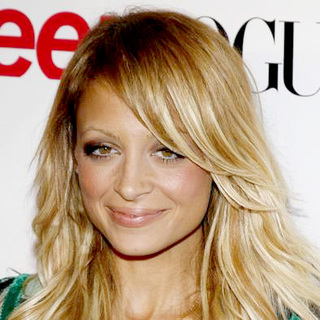 Hot on the heels of her shocking revelation to ABC News' Diane Sawyer that she's almost four months pregnant with boyfriend Joel Madden's child, there comes a new report claiming is expecting a baby boy.

In Touch Weekly quoted an insider as saying that Nicole already went to Cedars-Sinai Medical Center in LA on July 25th to have a very enlightening ultrasound. She's said to be very happy in knowing she's going to have a baby boy, despite the fact that she would like to have a daughter.

August 02, 2007 07:17:32 GMT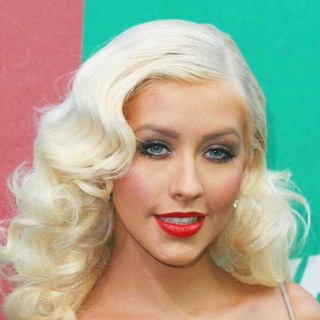 Breaking news, and hubby Jordan Bratman are expecting a baby girl.

Despite her being tight-lipped on the persistent pregnancy speculation, In Touch Weekly reported that the songbird is expecting a girl. Still according to the publication, Christina who is now about 18 weeks pregnant had had an ultrasound at Cedars-Sinai Medical Center in LA to find out the sex of the unborn.

August 02, 2007 06:25:11 GMT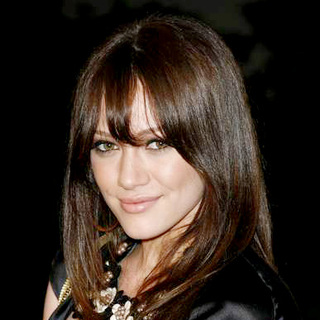 and love the teen, literally. Both stars have been booked to host this year Teen Choice Awards, slated to air August 26th on FOX.

This is Duff's second time hosting the Teen Choice Awards, being her first was in the 2005. She herself won Choice Movie Breakout Star - Female Teen Choice Award in 2003 for portraying the title role in the 2003 teen comedy "", while Cannon already earned four Teen Choice nominations, including one this year for Choice TV Personality.