November 02, 2007 06:48:33 GMT

is attempting another career reinvention just yet. Already has a very successful rapping career and has established himself in a wide variety of fields outside of his career in the music industry, it indeed is his first foray into the automotive world. Word has it that 50 Cent has teamed up with high-profile car maker Pontiac to produce his own customized G8 sedan.

The unique G8 reportedly is being manufactured by Australian automaker Holden and will go on sale in the United States by 2008. The company plans to ship 30,000 to the US each year.

November 02, 2007 05:03:30 GMT

Becoming a professional tennis player has its ups and downs. is tackling a new challenge in the sports world with her being accused by "an outsource testing company" of testing positive for cocaine at Wimbledon, such judgment that prompted her to publicly announce her quitting the sport.

Concerning the cocaine scandal, the Swiss tennis player has on Thursday November 1st in Glattbrugg, Switzerland, faced the press and said she's been accused of testing positive for cocaine at this year's Wimbledon while at the same time announced she's retiring from professional tennis.

November 02, 2007 04:04:15 GMT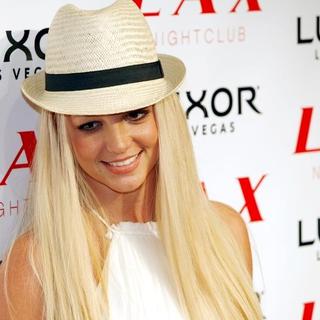 Instead of coming to an end anytime soon, the custody saga of and keeps going on, as if it won't ever stop. Just days after judge granted the pop singer visitation rights over sons, Sean Preston and Jayden James, another privacy of the former couple has just come for public consumption, it's their financial details.

Don't get bored of the boring couple just yet, would you? For there will always be something interesting about them, you have to admit that. And in relation with their on-going custody battle, more documents were released Thursday November 1st which revealed some intimate details about their finances.

November 02, 2007 03:24:02 GMT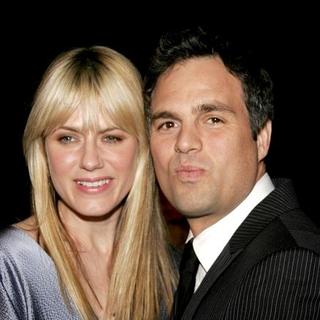 The Halloween has passed, but the spirit is still in. Rather than giving you a trick, gets treated. He has become a father, again.

The actor and his wife, Sunrise Coigney, welcomed the arrival of their third child, a baby girl, it has been confirmed.

November 02, 2007 02:56:36 GMT
The spirit of Halloween affects Da Brat in a very bad way. The female rapper was in too much bad mood Thursday November 1st when she involved in a heated exchange with a cocktail waitress at a -owned nightspot in suburban Atlanta that then led to physical attack which at the end of the day resulted in her arrest.

Da Brat was busted early that day after hitting the waitress on the head with a rum bottle.

November 01, 2007 08:51:15 GMT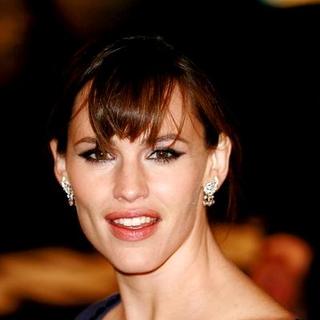 is keeping herself busy juggling a successful acting career with her role as the wife of actor and the mother of their daughter Violet. On-screen and off-screen she's a professional and dedicated person, hence needless to say that she does deserve the predicate of "Woman of the Year" bestowed by .

The movie beauty, who has just her big screen project "" released, has been named 'Woman of the Year' by Glamour and understandably nabbing the front cover spot of the American magazine for its December 2007 issue.

November 01, 2007 08:27:14 GMT

Already has a very full plate on her agenda nowadays, surely needs to keep herself fit and healthy and that's why she needs 'Milk.' Realizing the important of the drink for her health, the young actress has become the latest celebrity to don the "Got Milk?" ad campaign.

In the advertising campaign, which is created to "encourage teens to be active and drink 3 glasses of lowfat or fat free milk everyday to stay healthy," Bynes is seen wearing a white Body by Milk shirt, while sporting the never-missed milk mustache with a butterfly perched on her nose.

November 01, 2007 07:45:51 GMT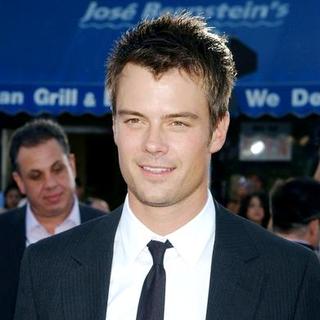 Playing an expectant father on NBC's dramatic comedy TV series "Las Vegas" has apparently raised fatherly instincts. He's been tickled to have his own.

Revealed to OK! Magazine his willingness to have kids with longtime girlfriend , the actor said he can't wait to have ones. "I've got a lot of friends with kids. Two of my friends have three kids. They all have kids except for me, so I got to get on the horse!" so he told the publication.

November 01, 2007 06:40:55 GMT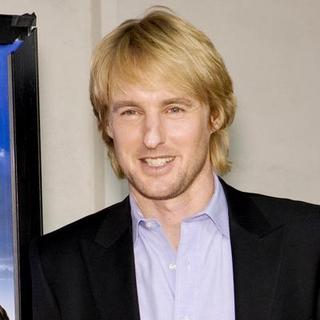 and . Do you think they would make an ideal couple? The two movie stars have sparked dating rumors with their being spotted having dinner together.

It appears that Owen is over and is seeking solace in Jess. The twosome reportedly was seen on a date at the Huntley Hotel in Santa Monica on Sunday night October 28th.

November 01, 2007 04:51:15 GMT

keeps her words. The actress is donating her hair to women in need as part of Pantene Beautiful Lengths program.

"I've been growing it for the last six months to donate my hair," Swank said during her appearance on the " Show." "I've been taking a lot of vitamins and taking really good care of it, knowing that it would go to a woman in need."

November 01, 2007 04:29:04 GMT

Can you imagine how our world will be should rumors on dating much older are proven true?

The odd companions have sparked dating rumors with their being spotted meeting up at least twice this week. First they were seen getting close on Monday night October 29th at the Rose Bar inside the Gramercy Park Hotel. The New York Post got informed by its bar spy that Ashley and Lance "came together with a group of friends. Ashley drank red wine, sat on his lap and they were making out all night. They left together around 2 a.m."

November 01, 2007 03:38:07 GMT

It's Halloween and the traditional traditions; trick-or-treating, bonfires, costume parties, visiting "haunted houses" and carving jack-o-lanterns, are there in every corner of the neighborhood. And while people are busy with their Halloween 'things,' has had a good idea on how to celebrate the forthcoming Thanksgiving. He is keen enough to make your wildest dream of having dinner with him comes true.

Confuse no more. The rocker is holding an on-line contest that gives chance for the winner to have a pre-Thanksgiving dinner with him at his new L.A. pad. That sounds great, really great.

November 01, 2007 03:07:37 GMT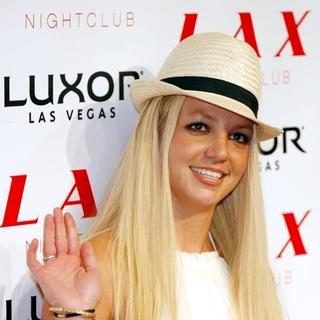 Mess is always part of ' life. It looks like she's getting more ignorant to the people around her. Not only she's abandoning sons, Sean Preston and Jayden James, but also talk show host . The mother of two abandoned an on-air interview with Seacrest in order to do her daily routine, just like common people do, taking bath.

Spears did an interview with KIIS-FM's "On Air with Ryan Seacrest" on Wednesday October 31st when she cut short the interview and handed the phone to her pop-star wannabe cousin Alli Sims so that she could jump in the shower. Nevertheless, she did spill the bean on some matter, like her just-released album and kids.

November 01, 2007 02:17:42 GMT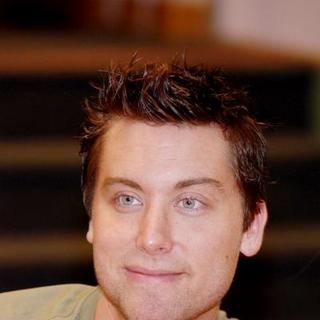 is full of shock. He likes to surprise people. First came out of the closet and publicly announced that he's gay, much to everyone's shock, the singer is now coming out with a more shocking revelation that he once married to a girlfriend.

The marriage, one thing for sure, occurred long before he has the interest to men. The former singer has told E! News on Wednesday October 24th that he, back in 1999 or 2000, married a girlfriend after having a wild night with her in Sin City.

October 31, 2007 10:20:58 GMT

Enjoying her high rising modeling career and leaves her broken heart behind, gets back on the dating saddle again.

The Czech supermodel is reported to be secretly dating film producer Peter Berg. They're said to have been dating for the past two weeks.