February 06, 2007 03:17:25 GMT
reveals all on her personal things. The singer-actress tells almost all to the new issue of Elle.

On her former husband , Jess revealed it hurt her to see Nick back into dating after their high-profile breakup. "Oh, it hurt me," she said. "Two or three weeks later? Yeah, I'd say it kind of hurt me." Being asked if she still keeps in touch with Nick, she said "Mm-hmmm. He's so much a part of my life, how could I not be? Any guy that's going to be with me from this day forward has to understand that."

February 06, 2007 02:40:20 GMT
You should have come to her movie premiere Sunday February 4th at the Santa Barbara International Film Festival. That is the case if you want to get enough evidence on the public speculation on 's nose job.

The former "Friends" star was having her short film "Room 10" premiered during the festival. That was her first directorial debut ever. The story is about a nurse who has to deal with a dying patient and martial problems at the same time. During her struggles handling both of these problems, she begins to look at thing in a different perspective.

February 05, 2007 09:20:39 GMT
This time is about to do something different. The movie beauty will apply her 'lipstick' on NBC's new project, a one-hour pilot titled "Lipstick Jungle".

Based on Candace Bushnell's novel about three rich, power-hungry professional women in New York, the pilot will see Shields plays one of the central trio, a movie studio president and harried wife and mother of three.

February 05, 2007 08:48:37 GMT
and , both have become a hot commodity in Hollywood due to the fact that they've been spotted getting cozy in Los Angeles thus prompted speculation they are in new romance.

Rumors on the street say Perry has been a regular guest at the actress' gated home in Bel Air, California. That's not all, a source even revealed to American publication Us Weekly, Perry was spotted arriving at Ryan's home on Saturday night January 27th at 8:30pm, saying she "had the gates open, just waiting for him".

February 05, 2007 08:19:35 GMT
A singer, mother, and fashion designer, is taking more job, starring in an advertising campaign for an exclusive new high rise development in Tokyo, Japan.

On her new task, it is said that real estate developer Brilla Mare Ariake is building an exclusive tower on the Tokyo bay front and asked the pop star to appear in his new advertising campaign.

February 05, 2007 07:52:52 GMT
got a very special present for her 60th birthday Friday Feb 2nd; a cancer-free bill.

Dr. Gary Gitnick, Fawcett's lead physician at the University of California, Los Angeles, said the actress "has had a full and complete response to treatment." "Her prognosis is excellent," he said.

February 05, 2007 06:25:32 GMT
They are very happy with their soon-to-come baby and it is apparent when and husband held a baby shower Saturday afternoon February 3rd at Elixir Tonic & Tea in West Hollywood.

"We're so excited to share this special time with our friends," McDermott told People while adding "We can't wait to meet the little man. We feel him kicking all the time and we're so eager to finally see him."

February 05, 2007 03:45:20 GMT
Just days after reports surfaced that was having an affair with her "Men in Trees" co-star, James Tupper, who recently split from his wife, the husband of the actress, Coleman Laffoon, officially filed for divorce.

According to papers filed in Los Angeles Superior Court Thursday Feb 1st, Laffoon, who cited the usual irreconcilable differences as the reason for the divorce, is seeking joint custody of their 4-year-old son, Homer Heche Laffoon, and spousal support from Heche.

February 05, 2007 03:07:08 GMT
With numbers of jobs he's taking, is now adding more into his resume as he's been billed to host Nickelodeon's 20th annual Kids' Choice Awards, which is about to be held on March 31 at the University of California, Los Angeles.

"I'm reviving up to have an even bigger blast than usual" at the ceremony, the pop singer said on his task, adding "While honoring kids' opinions, it taps into the kid in all of us."

February 05, 2007 02:34:51 GMT
and have announced their separation after four years together.

The Aussie pop star and the French actor confirmed their split in a statement released Friday February 2nd. "They have made it clear that the decision to go their separate ways was mutual and amicable," the statement said, adding that the two remain close friends.

February 05, 2007 02:10:15 GMT
The beginning of February, which should be a month full of love since Valentine Day is near, unfortunately brings bad news. , the actor who is famous for his portrayal in the "Jackass", has separated from wife Melanie.

Amanda Silverman, representative for the actor, confirmed the news to US Weekly magazine, saying, "They have been separated." Rumors are heating up that Johnny and Melanie's marriage was under strain following allegations of infidelity.

February 03, 2007 07:17:23 GMT
What kind of ending Harry Potter is facing is to be revealed this year for sure. Author J.K. Rowling has announced on her site that the last chapter of the boy wizard's adventure "Harry Potter and the Deathly Hallows" will be published on July 21, 2007, confirmed shortly thereafter by her British publisher, Bloomsbury, and U.S. publisher, Scholastic Inc.

The seven installment of the mega-selling series, the book will come out at midnight with a suggested cover price of $34.99, $5 more than the previous one "Harry Potter and the Half-Blood Prince." Amazon.com, however, has stated that it will sell the book for only $18.89, a 46 percent discount.

February 03, 2007 07:12:49 GMT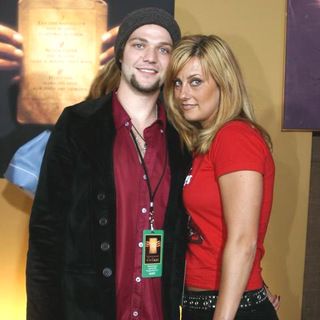 When it comes to brilliant idea and something distinct and fresh, is the expert. The actor is about to turn the planning of his wedding into a reality show for MTV's "Bam's Unholy Union."

On the new project, Margera told The Associated Press "Bam's Unholy Union" will follow him and fiancee Missy Rothstein putting together "a wedding the 'Jackass' way."

February 03, 2007 06:41:52 GMT
Notwithstanding with the international parley about zero size models, the New York Fashion Week kicked off as scheduled, Friday February 2nd at Bryant Park.

Attending the event was first lady Laura Bush, who spearheaded the Heart Truth show, an annual event to raise awareness about heart disease which is part of the Red Dress project in which celebrities wear red dresses created for them by famous designers.

February 03, 2007 06:19:58 GMT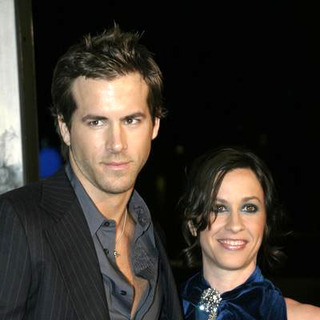 Dvora Vener and Meredith O'Sullivan, representatives for and respectively, told People in a joint statement, "Ryan Reynolds and Alanis Morissette have mutually decided to end their engagement."

While there are no explanations on the reason for the split, source close to the couple said they had previously split in June. Despite all, both reps did confirm, "They remain close friends and continue to have the utmost love and admiration for each other. They ask that their privacy be respected surrounding this personal matter."