August 04, 2007 02:52:06 GMT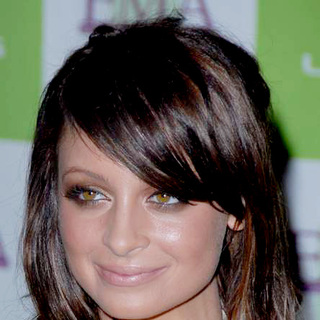 He said, she said. Not long after daddy addressed her DUI sentence and pregnancy, comes out with her denial on the persistent eating disorder rumors, claiming she never had one yet is taking her diet very seriously, especially after she found out she's expecting a child.

In an exclusive interview with Diane Sawyer, aired Friday August 3rd on "20/20" at 10 p.m. EDT, the used-to-be tiny socialite insisted, "No, I do not have an eating disorder. I've never had an eating disorder, ever. It's anxiety, it's stress, it's just, it's just not being careful." Meanwhile, she also apologized for not aware early on that her being skinny could send negative message to young girls. "I'm really sorry for not accepting that earlier. It just, it took me a while."

August 04, 2007 01:57:20 GMT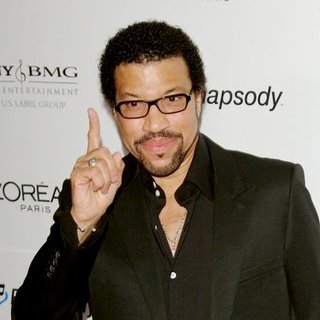 DUI sentence and pregnancy. Poppa is breaking his silence over the many issues surrounding his daughter . In the first ever comment he made since the reality TV star was sentenced to four days in jail and publicly announced her pregnancy, the R&B and soul singer simply says that his 25-years-old daughter has "made some mistakes in her life," but that he raised her to take responsibility for her behavior.

"She has not blamed others for her problems and is growing up very quickly, albeit in the heat of the media spotlight," the 58-year-old man told . "My father taught me to stand straight and take whatever punishment or hardships were the result of my own actions, and I am proud that I was able to hand that philosophy down to my daughter."

August 03, 2007 04:09:38 GMT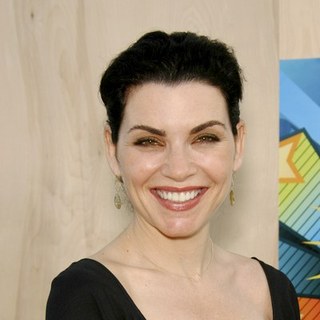 Good news comes from our beloved actress, . The actress who's extremely private about her life is reportedly pregnant.

No confirmation released by the star just yet, but it is widely believed that she's due to pop out by winter.

August 03, 2007 03:12:43 GMT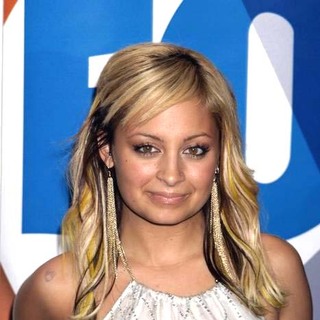 Jail sentence has changed Hollywood bad girl into a whole new person. What a miracle. Days after officially confirmed she's almost four months pregnant with her boyfriend, singer Joel Madden's child, the soon-to-be jailbird talked to Diane Sawyer on "Good Morning America," surprisingly expressed regret and self-consciousness about her past life.

The brand new Nicole said in an interview Thursday August 2nd, carrying a bun in the oven does lead her to such realization that she indeed needs to change her life and take responsibility. "I owe the baby my life," she said. "I owe this baby everything and I have a responsibility now. I'm now responsible for someone else. I need to set the right example."

August 03, 2007 02:44:19 GMT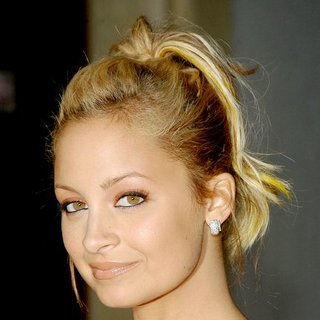 is following in BFF 's step, heading for the Los Angeles County jail.

The socialite and mother-to-be will do her time at the Lynwood jail, the same place where hotel heiress Paris completed her 23-day stay for violating probation in an alcohol-related reckless driving case. Richie's lawyer contacted the county Sheriff's Department earlier this week and indicated the reality TV star wanted to serve her four-day sentence in county lockup rather than a city jail, sheriff's spokesman Steve Whitmore said Thursday August 2nd.

August 03, 2007 02:08:11 GMT

is being kept busy by her hectic schedules. Has been tapped to host this year Teen Choice Awards, she was seen Wednesday August 1st dished up chicken stew for hundreds of homeless men in Edmonton as part of her personal campaign to raise awareness about poverty and hunger. What a caring celeb she is.

Pop singer Duff was seen serving hot lunch and dessert for an hour at a downtown emergency shelter, before then visited the nearby headquarters of Hope Mission, a Christian social care agency. "The Hope Mission was a priority and we wanted to lend a hand," so she said after completing her kitchen shift. "It's so rewarding for me. I love to get down and dirty and help out."

August 02, 2007 08:22:56 GMT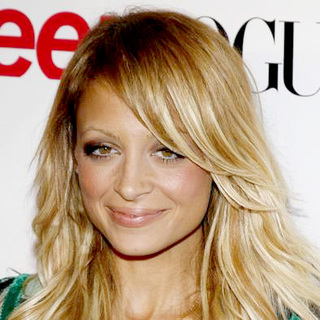 Hot on the heels of her shocking revelation to ABC News' Diane Sawyer that she's almost four months pregnant with boyfriend Joel Madden's child, there comes a new report claiming is expecting a baby boy.

In Touch Weekly quoted an insider as saying that Nicole already went to Cedars-Sinai Medical Center in LA on July 25th to have a very enlightening ultrasound. She's said to be very happy in knowing she's going to have a baby boy, despite the fact that she would like to have a daughter.

August 02, 2007 07:17:32 GMT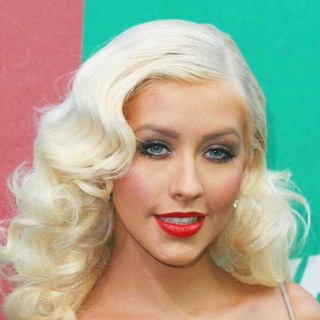 Breaking news, and hubby Jordan Bratman are expecting a baby girl.

Despite her being tight-lipped on the persistent pregnancy speculation, In Touch Weekly reported that the songbird is expecting a girl. Still according to the publication, Christina who is now about 18 weeks pregnant had had an ultrasound at Cedars-Sinai Medical Center in LA to find out the sex of the unborn.

August 02, 2007 06:25:11 GMT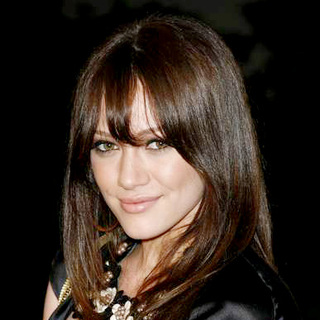 and love the teen, literally. Both stars have been booked to host this year Teen Choice Awards, slated to air August 26th on FOX.

This is Duff's second time hosting the Teen Choice Awards, being her first was in the 2005. She herself won Choice Movie Breakout Star - Female Teen Choice Award in 2003 for portraying the title role in the 2003 teen comedy "", while Cannon already earned four Teen Choice nominations, including one this year for Choice TV Personality.

August 02, 2007 04:52:41 GMT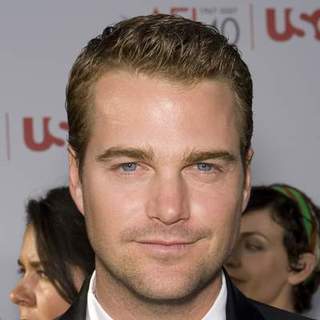 First, second, third, fourth, and there it goes the fifth. Already have four children together, and his wife Caroline Fentress are expecting child No. 5.

Announced the good news on Wednesday August 1st during an interview with NBC "Today" show, the actor told co-host Ann Curry, "Another on the way. Yeah, we're just starting to figure out how it works. I think I know why this is happening, but we're really excited about it."

August 02, 2007 04:12:01 GMT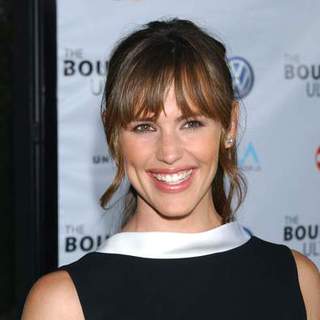 A film, TV actress, and producer as well, reportedly is heading to Broadway, set to join the cast of the revival of Edmond de Rostand's romantic classic "Cyrano de Bergerac".

David Leveaux of the musical "Nine" is in hand to direct the play which is about to feature a translation and adaptation by Anthony Burgess. Garner, who's said to be in negotiations, will probably play Roxanne, the French socialite with whom the title role Cyrano, played by actor , is secretly in love.

August 02, 2007 03:39:31 GMT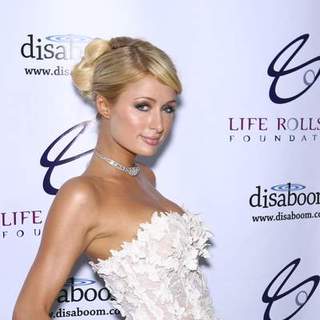 A model, actress, recording artist and business woman, is jumping on the shoe bandwagon, having her name licensed to her own line of footwear.

The hotel heiress has signed a licensing agreement with the Antebi Footwear Group to launch a signature footwear line under her own name, which collection is inspired by her cutting edge style.

August 02, 2007 03:11:04 GMT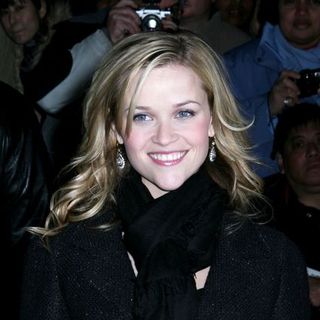 It's official. is Avon's first ever Global Ambassador.

Avon Products, Inc. announced Wednesday August 1st, it has signed Oscar-winning actress Witherspoon to become the company's first ever Global Ambassador, serving as the Honorary Chairman of the Avon Foundation, focusing on breast cancer, domestic violence and emergency relief initiatives.

August 02, 2007 02:27:19 GMT
There it is, after days of chatter and speculation, it is confirmed on Wednesday August 1st that is joining ABC's daytime television talk show "The View," filling in 's seat following her abrupt departure in May.

The show's creator and co-host Barbara Walters announced at the end of Wednesday's broadcast that Oscar-winning actress Goldberg will join the daytime program on September 4th when the show returns from summer hiatus for its 11th season.

August 02, 2007 01:53:08 GMT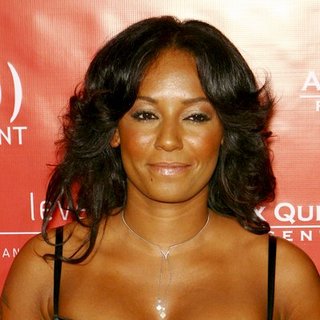 The battle continues and it's getting even more serious. Melanie Brown aka Scary Spice, has on Wednesday August 1st, filed a paternity suit against former boyfriend , seeks to legally establish him as the father of her four-month-old daughter Angel Iris Murphy Brown while is asking for child support as well.

"I am here today for one reason and one reason only; her name is Angel," so the singer told a Los Angeles press conference announcing the suit, filed in Los Angeles Superior Court. "Angel is my baby and Eddie's. She will always know that she was planned and wanted by both of us, but I want her to know that she has two parents who desire to be responsible for her during her life and who love her so much that they want to be a part of it."