November 09, 2007 08:12:46 GMT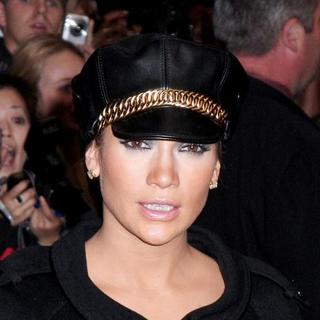 Has remained tight lipped on her pregnancy and leaving her growing bump to do all the talking, at last long broke her silent and has finally made it official that she and husband are expecting a baby.

Just a week after fellow expectant celebs and spilled the beans on their pregnancy, the Bronx singer unexpectedly broke the obvious news during a gig at Miami's American Airlines Arena Wednesday night November 7th which was the last show of her and hubby's El Cantante Tour.

November 09, 2007 07:38:59 GMT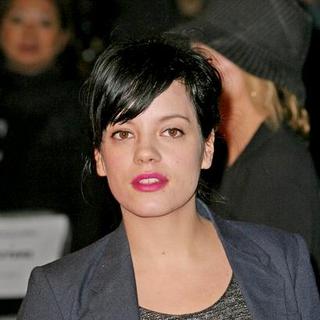 That has landed her own TV show, it's true and has been confirmed. But don't trust the say on the block that mentioned her as the new model to front the next Agent Provocateur ad campaign.

A singer-songwriter that has become talk of the town, more often because of her controversial behavior and not for her music work, Allen has been given her own TV show by BBC3 who reportedly plans on making her one of the corporation's key personalities.

November 09, 2007 06:57:21 GMT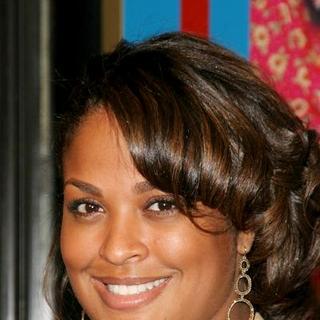 Earn her own fame as a professional boxer instead of merely known for becoming the daughter of former three-time World Heavyweight Champion and winner of an Olympic Light-heavyweight gold medal , Laila Ali is preparing herself to get onto different kind of ring.

Has been billed to host a new reality program called "Student Body," focusing on teen fitness, the former "Dancing With the Stars" star as well is being billed to co-host NBC's "American Gladiators."

November 09, 2007 06:28:11 GMT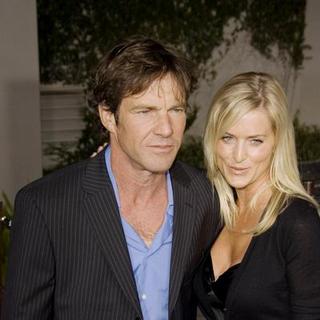 Good news comes in twos for and his beloved wife Kimberly Buffington as they welcomed not only one but two babies all at once. Yes, the happy couple is now the proud parents of twin babies.

The twins, one boy and one girl, were born Thursday November 8th in Santa Monica, California, the couple's representative confirmed to People.

November 09, 2007 05:53:56 GMT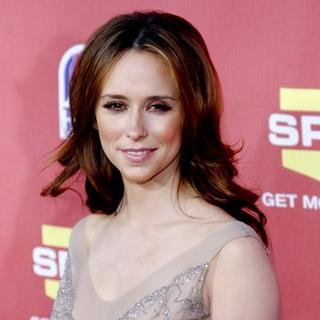 The nominations for the following year's annual People's Choice Awards, which is the 34th, are in already. And while winners in all 38 categories, split among film, TV and music, will be revealed during the live broadcast of the awards show from the Shrine Auditorium in Los Angeles, Tuesday, January 8th (9:00-11:00 PM, live ET/delayed PT) on the CBS Television Network, here are some of the potential awards wannabe, only for the TV category:
Favorite TV Drama
"CSI: Crime Scene Investigation"
"House"
"Law and Order: SVU"
Favorite TV Comedy
November 09, 2007 04:01:15 GMT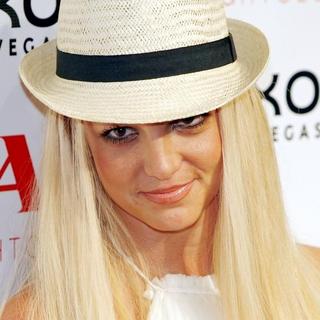 failed several drug tests because she's a pop star with a No. 1 album to promote, the singer's camp argued Thursday November 8th during the latest hearing on her custody battle with ex-husband over their young sons, Sean Preston and Jayden James. But the judge gave no excuse and ordered the well yes, pop star, to provide a single, working telephone number to be called in for drug testing.

Spears' legal team said during the hearing that the pop star had undergone 10 drug screenings, and had passed every one. K-Fed's legal team, on the other hand, claimed the pop star showed up for only six of 14 requested tests. On her allegedly missing the rest 8 drug tests, the pop star's attorney Anne Kiley argued that Spears hadn't responded within an hour, as ordered by the court, because she was sleeping, and asked that she be given a six hour time-frame instead.

November 09, 2007 03:02:48 GMT

With their divorce saga is still in the ongoing stage, Shaunie Nelson makes a one-step-forward move. The wife of famous NBA player has filed papers in Miami-Dade County, Fla. seeking to get details on the basketball star's finance.

In the list of her request for production to Shaq, Shaunie among others required federal and state income tax returns for Shaq from the year 2004 to 2006; a copy of his current player contract with the Miami Heat, reportedly worth $100 million, including all predecessor contracts with the team; and list of the property he currently owned whether held in the name of Shaq personally and or any other person(s).

November 09, 2007 02:18:45 GMT

Has just debuted her fresh look as she's been granted the US visa, finally, hits the low point of her life once more. The troubled singer might be happy with her being granted the permission to enter the United States, but she surely won't feel glad about this news that her London home has been raided, not by thief, but by the police. Surprise, surprise.

According to the Daily Mail, there were more than a dozen of British police went in to Amy's house around 5 p.m. London time on Thursday November 8th, breaking the doors with a crowbar and battering ram to force their way into the empty North London home.

November 08, 2007 09:54:18 GMT
Broken heart and remain single is an old story for . The former boy-bander, who recently publicly stated that he once married a girlfriend after having a wild night with her in Sin City with the intention to get free drinks all night, is off the market. And this time on, referring to his being gay, found himself a new boyfriend.

Previously dated "Amazing Race" winner Reichen Lehmkuhl and has since their split being romantically linked to model Pedro Andrade, Bass' new fling, Ben Thigpen, comes from not-far-away from Hollywood entertainment profession. He's a hairdresser.

November 08, 2007 09:25:22 GMT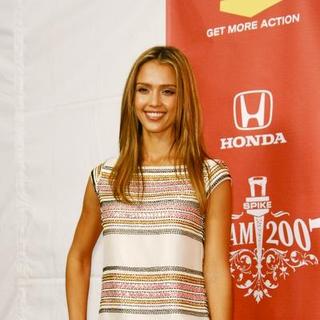 Having seen such famous actors, as and , making their Broadway debut, its' just a matter of time to finally see our adorable movie beauty doing her part on stage. The sexy actress is being courted to star in a Broadway revival of David Mamet's "Speed-the-Plow" in the spring, it has been reported.

Most recognized for her movie career but is having zero experience in case of stage play, in fact, doesn't prevent Broadway from wanting Alba.

November 08, 2007 08:48:04 GMT

Remains single since breaking up from her latest boyfriend DJ AM in March, keeps herself away from both public and media attention. She's rarely seen hanging out in the places common to Hollywood celebrities. And just now, the singer-actress sent shock to public worldwide with her being reported dating actor .

Both stars, according to Page Six, were seen on a date last week in New York.

November 08, 2007 08:10:52 GMT

Just now we presented you with more pictures of showing off her growing baby bump. And here it comes the official conformation right straight from the diva's mouth. Unlike fellow expectant celebs and who made their pregnancy official in an interview, the Bronx singer shared the good news to fans first.

Lopez was performing one of several concerts in Miami Wednesday night November 7th along with her husband when she unexpectedly told South Florida concertgoers that she and husband are having a baby on the way. "Marc and I are expecting," Lopez told the crowd of fans in Miami who erupted with screams and applause.

November 08, 2007 07:38:22 GMT

Nick Hogan's freedom stops just now. The son of wrestling superstar was cited on numbers of serious criminal charges, one most obvious is third-degree felony reckless driving involving serious bodily injury, stemmed from an August car crash that left his passenger in critical condition.

Nick was arrested early Wednesday morning November 7th by police in Clearwater, Florida, for his involvement in the street-racing crash back on August 26th that left his best friend John Graziano remains hospitalized, reportedly in a coma.

November 08, 2007 06:06:34 GMT

Is having a very full plate on her nowadays' acting agenda, self-proclaimed gamer is taking time out from her hectic filming schedules to have a bit fun doing something related to her gaming hobby. The screen beauty adds one more credit into her career resume with her invading the video game world, lending her likeness to the highly anticipated "Assasin's Creed."

Computer and video game publisher and developer Ubisoft announced Tuesday November 6th the tapping of Bell to play a key character in its historical-fantasy game, "Assassin's Creed" which will be available on Microsoft's Xbox 360 and Sony's PlayStation 3 by November 13th.

November 08, 2007 04:55:52 GMT

With his divorce saga with estranged wife is still in the on-going stage, has become media darling with the divorce settlement issue, mainly focused on the custody of daughter Beatrice and spousal support payment, which has yet come to an end by now. Hot on the heels of the former couple's splitting up business, there comes a new report that suggests Macca has found new love in American millionaires divorcee, Nancy Shevell.

McCartney and Nancy are reported to have been photographed kissing. The shot of the former Beatle kissing the divorcee in the front seat of his truck was published first by The Sun of London, but quickly made its way across the pond to the Daily News, the New York Post and Newsday.