January 03, 2008 07:33:19 GMT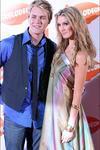 Initially planned to hold their nuptial in Bali, Indonesia, and Brian McFadden have to unfortunately postpone their wedding until 2009.

Confirmed the wedding cancellation, a representative for the pop princess claimed the couple's busy careers as the real reason for the delay, not McFadden's addiction to nicotine.

January 03, 2008 06:59:19 GMT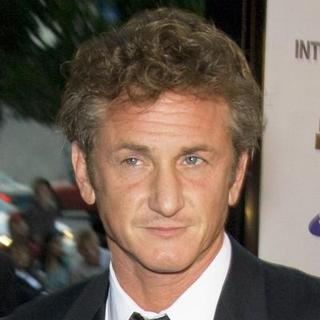 Having a great year in 2007 because his directorial film "" got brave reviews, marches on the new year with even better prospect as he is chosen to be the jury president of the 2008 Cannes film festivals. On Thursday, January 3, the organizers of the event revealed the news through a statement.

Regarding him being honored with the jury job, the Oscar winning actor said, "The Cannes Film Festival has long been the epicentre in the discovery of new waves of filmmakers. I very much look forward to participating." Meanwhile, to AFP, the Cannes festival's artistic director Thierry Fremaux said, "Penn represents the independent American cinema as well as a vision of America which we like."

January 03, 2008 06:40:18 GMT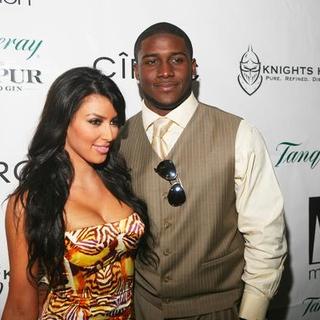 Going against claims that and Kim Kardashian have engaged, the latest reports tell that they are not engaged but getting more serious with their love relationship.

Just yesterday rumors were mounting that Reggie proposed to Kim prior to Christmas. The young couple rang in the new year together as the socialite hosted Mansion's Tanqueray and Ciroc New Year's bash in South Beach.

January 03, 2008 06:05:55 GMT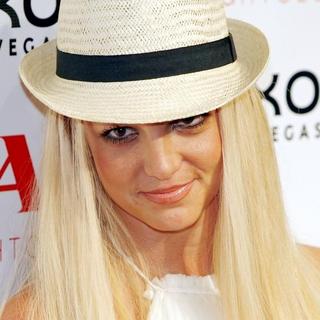 The high-powered firm of Trope and Trope has on Wednesday, January 2 filed legal papers in L.A. Superior Court, demanded to be relieved as ' attorneys in her tough custody battle with ex-husband .

In the , obtained by TMZ.com, attorney Tara Scott who acted as the legal representative for Sorrell Trope wrote, "There has been a breakdown in communications between [Britney] and Trope and Trope making further representation of her interests impossible."

January 03, 2008 05:10:12 GMT
Has been dominating major media headlines with her messy life and drugs addiction, is at it again following reports she's planning to renew her wedding vows with currently incarcerated husband Blake Fielder-Civil in prison on Friday, January 4.

The troubled pop starlet, according to Britain's Daily Star newspaper, is planning to visit Blake on Friday and the couple will reaffirm their commitment to each other in a low-key service. She reportedly hopes the ceremony will be a boost for Blake, who is currently being held at London's Pentonville Prison awaiting trial for conspiracy to pervert the course of justice and grievous bodily harm (GBH).

January 03, 2008 04:43:46 GMT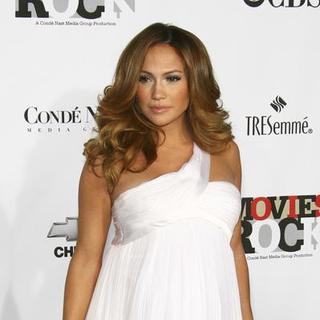 Has previously dismissed suggestions that she is converting to Scientology, , in fact, is said to have been planning a Scientology birth for her first child. Talks are heating up that the actress-singer wants to give birth naturally, in silence, and drugs free.

The silent birth, which is the preference of most Scientologists, is said to relieve the newborns of any stress the first week of their life. Scientologist couple and already practiced the guidelines when they had their first child, Suri, in April 2006.

January 03, 2008 03:57:14 GMT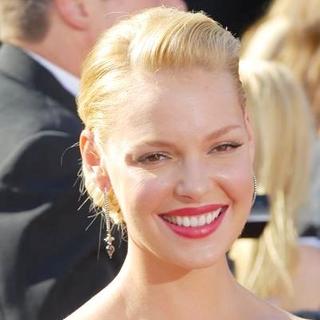 Got exactly what she wanted for Christmas, which was a winter wonderland wedding to singer boyfriend , shared her wedding bliss to OK! Magazine in its January 14 issue, on newsstands now.

On her Christmas-themed wedding ceremony, the "Grey's Anatomy" star revealed that neither she nor Kelley "was thinking" to have one, saying "Originally it was because I only get two weeks a year for my Christmas vacation ... but then we really got excited about it."

January 03, 2008 03:38:14 GMT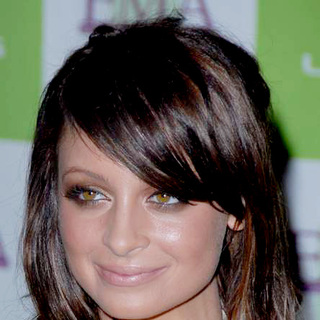 Is due to give birth any day now, reportedly had health scare over the Christmas holiday.

The expectant mother, according to Star Magazine, became dizzy and disorientated at boyfriend Joel Madden's California home on December 26 morning and had to be rushed off to the doctor.

January 03, 2008 02:56:49 GMT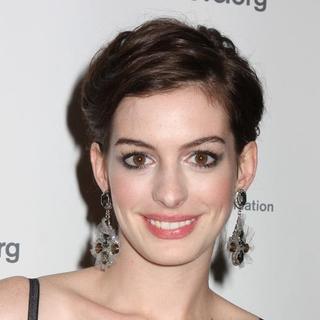 Is a red carpet regular, has been tapped as the new "brand ambassador" of cosmetics giant Lancome.

Concerning her deal, the movie beauty will front a new advertising campaign by the international brand for a new fragrance which will be launched September later this year.

January 03, 2008 01:55:24 GMT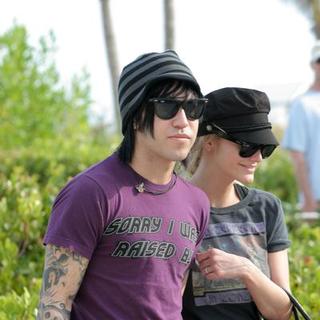 Has been spotted sporting a ring on her engagement finger, is rumored to have engaged to longtime boyfriend over Christmas. She, however, denied the engagement rumors.

Ashlee and Pete spent the holiday at the Simpsons family's home in Texas before then celebrating New Year's Eve on Shore Club in Miami, Fla. It was during that time that the 23-years-old singer showed off her ring to photographers who quickly came to conclusion that she and Pete have engaged.

January 02, 2008 09:29:18 GMT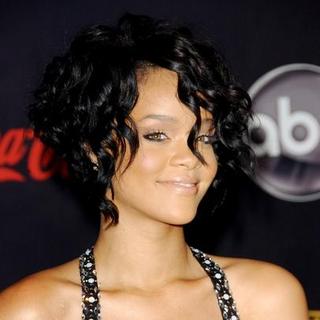 Widely known as a popular R&B singer, is giving hand at designing fashion. The Barbadian songbird who made her catwalk debut back on September 27, strutted her stuff down the catwalk for the Dsquared2 Spring/Summer 2008 collection presented in Milan, Italy, is partnering with H&M and Designers Against AIDS (DAA) for the so-called "Fashion Against AIDS."

Some other musicians who offer their design services for free including , , , , and Jade Jagger.

January 02, 2008 07:41:41 GMT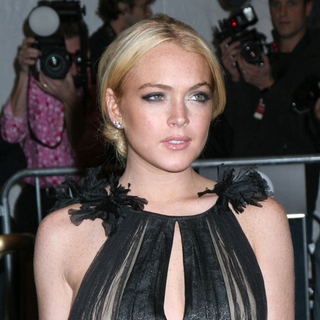 is back to her old habit. Has publicly declared she's a sober person now following a series of embarrassing drunken incidents and rehab stint, the actress-singer has set a new record by kissing three different men in within 24 hours and made love with one of them.

LiLo had just arrived on the Italian island of Capri with new BFF to attend a film festival last weekend when she first met waiter Alessandro Di Nunzio and exchanged phone numbers with him. Shortly afterwards, Lindsay left Hayden to meet up and lock lips with Di Nunzio. The pair then, according to the Daily Mail, enjoyed a meal and got cozy on a hotel sofa together.

January 02, 2008 06:32:40 GMT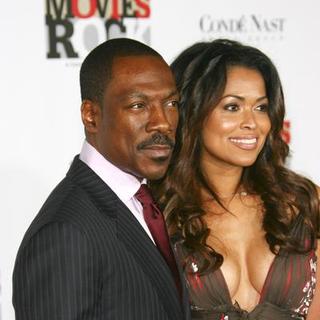 The wedding has been held. Following rumor after rumor, and fiancee Tracey Edmonds finally tied the knot on a private island in French Polynesia on Tuesday, January 1.

The pair exchanged vows in a sunset ceremony took place off Bora Bora, a Pacific island about 140 miles (230 km) northwest of Tahiti in front of just 25 friends and family members.

January 02, 2008 05:54:32 GMT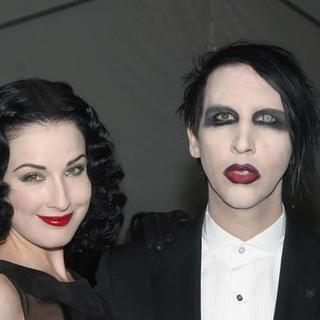 and have been enjoying their single status in the eyes of the law since their divorce was made official last week.

A judge has on Thursday, December 27 in Los Angeles Superior Court signed off the former couple's divorce papers thus officially ended their marriage, restored each of them "to the status of single person."

January 02, 2008 04:42:29 GMT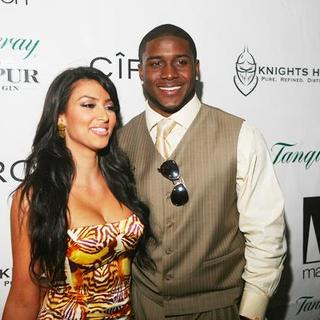 Has been keeping his romance with high-profile socialite Kim Kardashian away from public, is hit with engagement report. Rumors on the street say he and Kim have been engaged.

While neither of them confirmed nor denied the engagement report, sources close to Kim told OK! Magazine that the 27-years-old "Keeping Up With the Kardashians" star is now engaged to boyfriend, 22-years-old football player Reggie.