August 25, 2006 03:14:52 GMT
What is it about that's so hot? It is all about nothing but her developing a TV fashion show with her manager Simon Fuller.

"It will be more serious than a reality show but will still be entertaining because Victoria is so funny," Fuller told Broadcast magazine.

August 25, 2006 02:45:13 GMT
KIKIT, a brand of Jordache Enterprises, has recruited actress as its celebrity representative. Thus, the "Sex and the City" star will appear in ads that launch in September publications, as well as outdoor billboards in New York and Los Angeles and retail events at Macy's.

Why Davis? Because she represents what the company claims as "the woman who can run from a posh party to a kid's playdate."

August 25, 2006 02:13:58 GMT
Previously it was decided that Tokyo's subway authority would censor the advertisement featuring a nude and pregnant , claiming it as "too stimulating" for young people. Just now, officials said they are dropping that earlier plan and would instead allow a station advertisement featuring the related ad.

And thus following such decision, HB Japan Inc., publisher of the Japanese edition of Harper's Bazaar, plans to rent ad space at the posh Omotesando station next week to promote its October issue with Spears posing naked on the cover. "I'm glad the subway officials understood the meaning of the photo," the magazine's deputy chief editor, Kayoko Higashino commented on that matter.

August 24, 2006 04:58:04 GMT
Teen actress and singer is set to visit New Orleans on August 29th later this year, to mark the one-year anniversary of hurricane Katrina.

While in the city, Duff will visit schools, a disaster-recovery center and other locations with charity founder Stan Curtis.

August 24, 2006 03:45:20 GMT
Acting is something common for , but moving behind the camera is definitely one new thing for her. The actress reportedly is about to make her directorial debut, set to shoot her first film project with friend Andrea Buchanan.

The pals will make a short film "Room 10" with and for style magazine Glamour's annual Reel Moments project. More on the drama project, it is said to be set in a hospital emergency room, where Kristofferson's patient character quizzes his stern nurse (Penn) about the bad choices she has made in her life.

August 24, 2006 02:41:22 GMT
and being banned. The two stars have their projects censored. As of Spears, the singer's nude and pregnant photo for the October cover of Harper's Bazaar has been banned by bosses of Tokyo's subway.

The publishers of the publication actually had hoped to post it in a station in a trendy area of Tokyo, yet Tokyo Metro staff decided that the image was a bit too much for commuters. "We thought some of our customers would find it to be overly stimulating," Tokyo Metro spokesman commented.

August 24, 2006 02:20:08 GMT
After the many rumors surrounding their romance, the shocking news finally comes up. reportedly is planning to marry boyfriend in November later this year.

The ceremony, said to worth of $3 million, will be 'the wedding to end all weddings,' so said Beyonce to a friend. "Beyonce feels like she's living a fairy tale so why shouldn't her wedding be equally magical?", the source continues.

August 23, 2006 08:38:38 GMT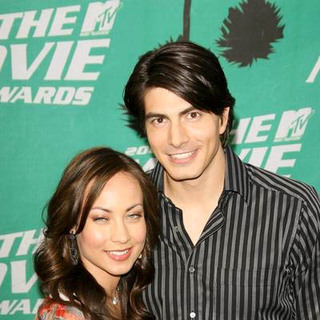 The fact that has been engaged must be very shocking for his female fanatics. It is what it is anyway.

The star, best known for his action as superhero Superman, is engaged to his girlfriend, actress Courtney Ford, the actor's representative, Kacey Spies, tells People exclusively. "They are very happy," says Spies.

August 23, 2006 04:06:35 GMT
is single again. The actress and her film technician fiance Joe Macaluso ended their engagement.

"Brittany Murphy and Joe Macaluso have amicably ended their engagement," a rep for the actress tells People. "They remain close friends and wish each other much happiness."

August 23, 2006 02:40:09 GMT
It is what it is. Rap mogul and his longtime girlfriend, model Kim Porter, come out with a confirmation on their expecting their second child together.

Diddy, through his representative Keesha Johnson, confirms to People exclusively, saying Sean 'Diddy' Combs and longtime girlfriend, model Kim Porter, are "happy to confirm that they are expecting their second child together". And "The couple is thrilled about the news", the rep continues.

August 22, 2006 04:52:04 GMT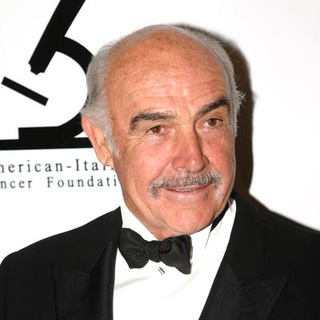 Apparently is a bit confuse about his own autobiography. Back in the year 2004, the actor broke a promise not to write about himself and signed up to a book of his memoirs.

Soon thereafter he was reported to fire the writer, hired another, then pulled out completely and returned the £2 million advance due to privacy concerns. And to everyone's surprise, he recently announced he would have another shot at another autobiography.

August 22, 2006 04:26:05 GMT
What's hot from the "hot item" is that the hotel heiress has her bed up for an online auction.

The scuffed king-size bed, complete with a quite-used mattress, is up for bid on StarStyle.com with an opening bid of $1,500.

August 22, 2006 03:50:18 GMT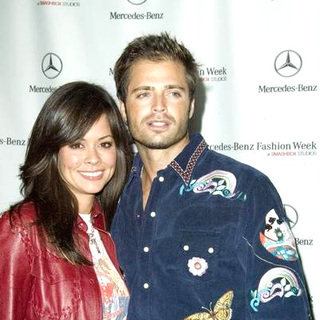 Good news come in two for as she's getting married and expecting a child. The host of the CBS reality series "Rock Star: Supernova" and her actor boyfriend are engaged while at the same time also are expecting their child together.

Charvet, ex-"Baywatch" star, proposed to Burke on Saturday night August 19th during a "summertime party" he threw, Burke tells People magazine. "It was a total surprise," she said. "It was all very romantic." Charvet presenting Burke with an eternity band engagement ring.

August 22, 2006 02:28:21 GMT
He is young, handsome, and has a good career in Hollywood entertainment industry, such qualities many young women are looking for in a man. Though so, has his own mature opinion on marriage and family life, telling the September issue of Details magazine "Family life, marriage, work - it's good, man."

The hunk who used to spend his early life wild partying and dealing with wild women is now totally changed, claiming that old habit as "so ego-fulfilling. It was retarded." And revealing on the key to have a successful marriage with , the actor claims there have to be "take-and-give".

August 21, 2006 08:26:31 GMT
It was a big surprise for all teen audiences of the 8th Annual Teen Choice Awards that appeared in a pink cleavage-baring dress which shown her heavily pregnancy and introduced her hubby onstage.

"This show has been very good to me and my career over the years. And I'm hoping that it will be as good to our next performer," she said. "Please give a big welcome to my man, ."