February 26, 2008 06:12:53 GMT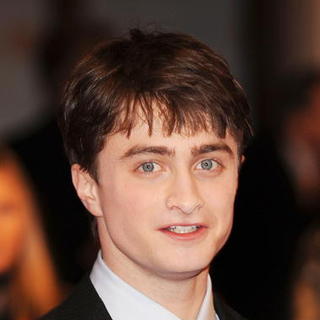 was on his way to make his acceptance speech at the 2008 Whatsonstage.com Theatregoers' Choice Awards Sunday night, February 24 when the show host English actor, writer and producer suddenly planted a big wet manly kiss on his lips, much to the star's shock. Was at first a bit taken aback, the "Harry Potter" star however eventually got quite into it.

Radcliffe won two top theater awards for his West End debut in "Equus," including one for his naked torso, being named the West End's Newcomer of the Year while at the same time also took the prize for Theatre Event of the Year. It was when the young actor was accepting his Best Newcomer Award that Corden aggressively planted a kiss on his lips.

February 26, 2008 05:11:30 GMT
Is an actor and one of Hollywood's top golfers as well, is going full-speed ahead adding designer into his career resume. The film star, best known for his starring role as Carlson in "Blue Streak" (1999), is coming out with his own line of golf products for PUMA.

Luke, who recently was named in the top 40 Hollywood golfers by magazine Golf Digest, has teamed up with Swedish golfer Johan Edfors to create a line of golf products for athletic wear giant PUMA. He, according to news media, was inspired by the more sophisticated sportswear styles of the 1950s for his design selections.

February 26, 2008 04:31:43 GMT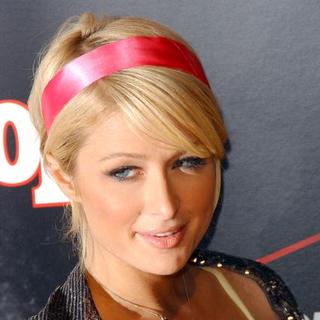 Has revealed that she is working non-stop to ensure that her new footwear collection is a huge success, is set to make her reality TV return very soon. The celebrity socialite is coming back to the small screen, working on a new reality TV show which might help finding her a "cool" new best friend.

The not yet titled project is expected to be picked up by either MTV or VH1, US Weekly reported. "The show is going to be about her searching for a new best friend," a source has revealed. "Paris is tired of the haters and she's looking for someone new. She's looking for someone new and cool who she can trust."

February 26, 2008 03:49:15 GMT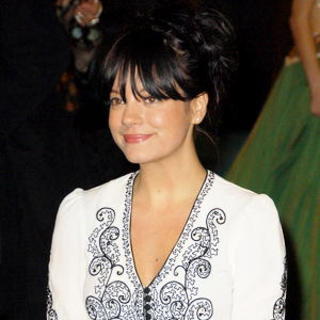 Is getting through difficult time since splitting from boyfriend ' Ed Simons, apparently has found solace in the arms of "Harry Potter" star . The two met last year at the premiere of "" and have since then become very friendly.

Lily and Rupert, best known for his starring role as Ron Weasley in the "Harry Potter" films, were seen leaving a restaurant together, the Daily Star reported. Their being spotted together quickly sparked dating rumors.

February 26, 2008 03:05:20 GMT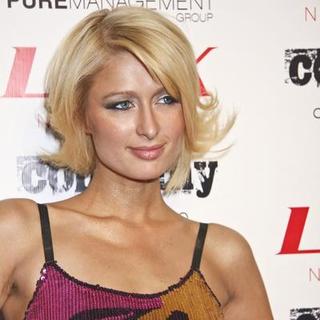 It appears that love really is in the air for and . The twosome, who prompted romance rumors after being spotted hooking up on Thursday night, February 21, while partying at Villa nightclub in L.A., have been spotted together again only to confirm that they are more than just friends.

Paris and Benji met through Paris' best friend , who is engaged to Benji's brother and bandmate Joel Madden. And following their first hook up, the supposed lovers were spotted together again, traveled to Missouri this past weekend for one of Benji's DJ gigs, according to TMZ.

February 26, 2008 02:32:30 GMT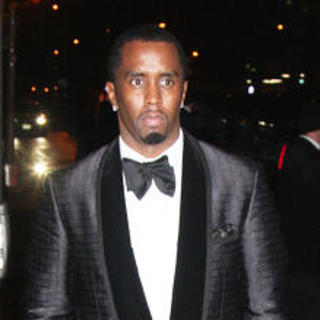 Showing some respect to his former lover , who has just given birth to twins, is sending her baby clothes from his fashion line, Sean John. Commented on the singer-actress' new role as a mother, the hip hop mogul said she "is going to make a great mother."

On the red carpet at the Academy Award ceremony at the Kodak Theater, P. Diddy told People "I'm going to send her some Sean John baby clothes," added "I'm so happy for her. It's such a blessing." Commented further on Lopez's newborn twins, Diddy said "It's double the love, and it's also double the crying and the screaming, so it's a unique blessed situation. It's a rarity to have twins. She'll be all right."

February 26, 2008 02:10:01 GMT
Much contrary to the rumors on the street, has denied she's dating . The supermodel and the senior actor were spotted together at 's annual Oscar party, held Monday, February 25 at the Pacific Design Center in West Hollywood thus prompted rumors of a romantic relationship.

The pair attended the bash together and were happy to pose in each other's arms for the camera. Added fuel to the romance rumors, Petra and Sean were also spotted leaving Hollywood hotspot Villa at a little past 3 A.M., Page Six reported, where they celebrated with and Oscar winner .

February 25, 2008 07:08:00 GMT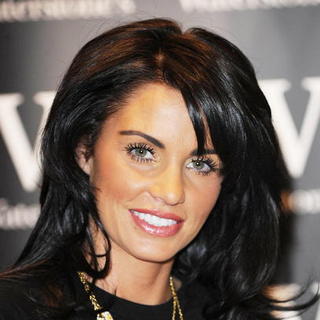 Has already put her name to a lingerie range and a line of jewelery and has written a series of books, including her latest autobiography "Pushed To The Limit," is starting a sex business. The glamor model is coming out with her own line of sex toys and condoms.

In an attempt to bring the products into life, the mother of three reportedly has applied to the U.K. Intellectual Property Office to have the symbol registered. She will be given a decision on her new logo by the U.K. IPO in three months.

February 25, 2008 06:23:47 GMT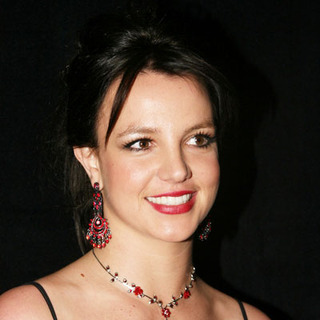 The visitation agreement has been reached and so has the green light to pay his young sons a visit. The troubled pop singer visited sons, Sean Preston and Jayden James, on Saturday, February 23 for the first time since the January 3 "", the night she was hospitalized after refusing to turn the boys over to ex-husband .

The lawyers representing Britney and K-Fed reached an agreement on visitation rights Friday, February 22, allowing the star to see her kids soon. No more details of the agreement being made public though.

February 25, 2008 05:05:21 GMT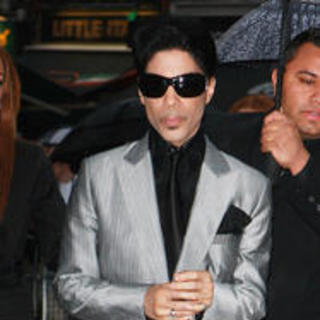 Has been exposing himself to sexy dancing for years, has been forced to undergo hip replacement surgery after being crippled due to his dancing routine. The Academy Award and Grammy Award-winning pop musician reportedly is booking himself into a private hospital and would soon be undergoing a secret hip replacement surgery.

Neither Prince nor his people spill the bean on that encounter. A source in fact has revealed "For months Prince has complained of pain every time he moves. He is totally crushed as he knows he will never be the same again."

February 25, 2008 04:38:25 GMT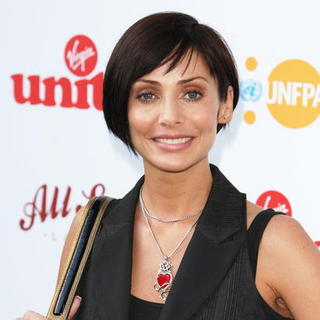 and Johnny Borrell are reported to be dating. The twosome have fueled dating rumors following their first meeting at a party in Russia early this month.

Natalie, who has just split from her husband Daniel Johns, and Borrell met at a Valentine's ball in Russia hosted by supermodel Natalia Vodianova and have been in touch ever since. "Johnny only had eyes for Natalie," a source told the Daily Mail. "He went up to her, gushed about being a huge fan and suggested they meet to discuss a collaboration. He jotted his phone number down and slipped it in Natalie's hand, whispering in her ear, 'Call me. I'd love to see you again.'"

February 25, 2008 03:54:25 GMT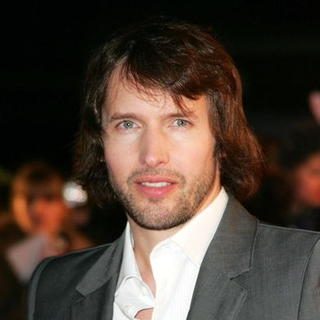 Word on the block is that has rekindled his romance with ex-girlfriend Camilla Bowler who was the inspiration for Blunt to write his massive hit "You're Beautiful." Rumors on that matter are in all probabilities inspired by the fact that the ex-lovers were seen getting close together at the Brit Awards on Wednesday night, February 20.

Blunt and Camilla were "glued to each other at the Brit Awards", the Sunday Mirror wrote. The former couple even were said to share a car home after the post show-party thrown by Blunt's record label at the Hempel Hotel.

February 25, 2008 03:28:09 GMT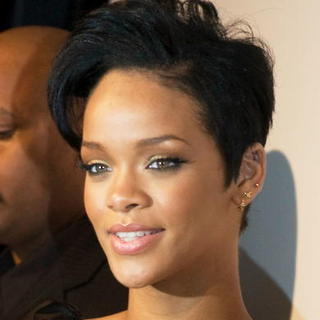 was taking time in between her hectic schedules performing at the Grammys and the Brit Awards to help a leukemia patient to find a suitable bone marrow donor. The R&B singer is trying to raise publicity to find a suitable donor for Lisa Gershowitz Flynn, who is suffering from an aggressive form of cancer called Acute Myelogenous Leukemia and may have just a month to live.

Lisa is a 41-year-old mother of two young children. She was diagnosed back in November with Acute Myelogenous Leukemia, a fast-growing cancer of the blood and bone marrow. Doctors have told her she has four to six weeks to find a suitable donor, People has reported.

February 25, 2008 02:55:22 GMT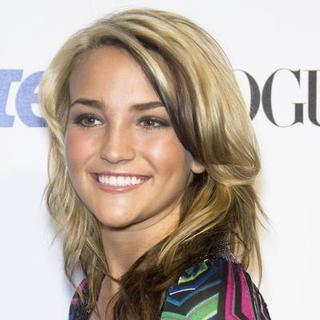 The Young Artist Foundation has unveiled the list of award nominees for this year awards show which is the 29th. Among the many award contenders in the TV category is , the youngest in the troubled pop star ' family. The actress, best known for her starring role as Zoey Brooks in the Nickelodeon television series "Zoey 101", is nominated for the category of Best Performance in a TV Series Leading Young Actress. Additionally, she and the other cast of the Emmy-nominated television show are also nominated for the category of Best Young Ensemble Performance in a TV Series.

, who's an actress, singer, and songwriter, is the other award nominee, ups for the categories of Best Performance in a TV Series Leading Young Actress and Best Young Ensemble Performance in a TV Series, thanks to her starring role as Miley Stewart/Hannah Montana on the Disney Channel Original Series, "Hannah Montana."

February 25, 2008 02:03:38 GMT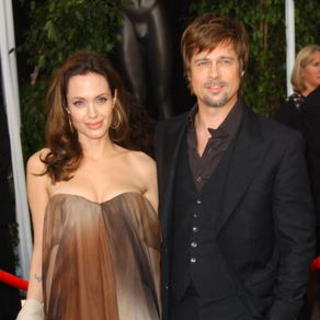 After months of chatter and speculation, has finally confirmed the long persistent rumors that she's pregnant with partner 's another child after she showed off her baby bump at the 2008 Film Independent Spirit Awards in Santa Monica, California on Saturday, February 23. The expectant mother who has had three adopted children and one biological daughter said nothing about her pregnancy and just let her growing belly said it all.

Made no attempt to hide her baby bump, Jolie was spotted sporting a body-hugging black dress along with matching Jimmy Choo heels. She and actor Pitt arrived about 10 minutes or so before the show started. They then made a quick dash down the blue carpet before heading inside to their table.