September 25, 2007 07:42:50 GMT
is ugly, literally. The actress-comedian is joining the cast of "Ugly Betty."

TV Guide is reporting that Mo'Nique has just been cast on the TV comedy-drama series as a weekend receptionist at "Mode."

September 25, 2007 07:02:42 GMT

is splendid. Yes, she is.

The "Desperate Housewives" star is the latest model for a company called Splendid. She thus is being featured in an Austrian TV commercial promoting the product.

September 25, 2007 05:53:48 GMT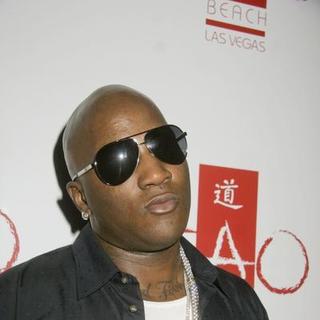 With his 30th birthday about to come and a clothing line ready to be launched, is planning a big celebration. The rapper is planning to celebrate the launch of his very successful clothing line, Eight732, this week while is keen to celebrate his birthday with a 1940's themed party at a private location.

Jeezy, who said his venturing into fashion business has been just as successful as his music career that he may quit rap for the project, told allhiphop.com "I'm doing a whole week in Atlanta and Miami. That's like the birth of my line, Eight732. The birth is going to be on my birthday [September 28], so it's going to be crazy."

September 25, 2007 04:53:30 GMT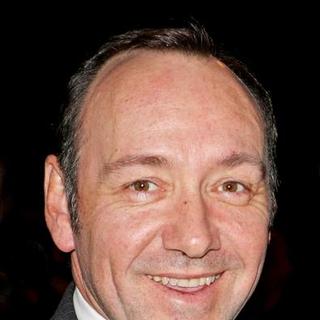 Kicked off his early career as a stage actor before then being cast in numbers of big screen projects, is ready to invade the small screen with his being signed to star in HBO's upcoming made for TV movie "Recount" which chronicles the contested presidential election of 2000.

A political drama, "Recount" will focus its story on the ordinary people caught up in the extraordinary events surrounding the fateful vote. It begins with the November 7th elections, follows the slew of controversial court challenges and recounts and culminates with the December 12th Supreme Court ruling that effectively handed George W. Bush the presidency.

September 25, 2007 04:10:52 GMT

Yes, People for the Ethical Treatment of Animals (PETA) is at it again. The organization is unveiling a racy new ad promoting their animal birth control (ABC) campaign, featuring model and burlesque dancer .

The ad campaign, which is said to tackle "the issue of companion animal overpopulation and urges people to do their part by taking simple steps to help end this crisis," shows Dita standing in front of a blackboard, cinched in by a powder-pink corset, wearing stilettos and fishnet stockings and a seated bookish-looking older man stares up at her.

September 25, 2007 03:12:27 GMT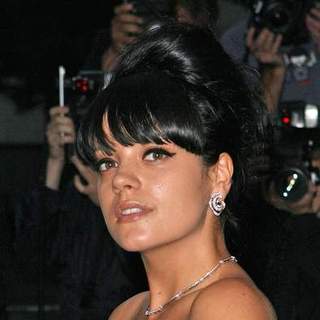 Newly single is single no more. The British pop singer apparently has found a new love soon after breaking up with former boyfriend Seb Chew. Rumors are mounting that she's dating Ed Simons of music duo .

According to The Sun, Lily and Ed have been spotted out together several times in recent weeks. Lily, who's 15 years younger than Ed, was also seen watching him perform at a concert in London's Trafalgar Square from the VIP area earlier this month.

September 25, 2007 02:37:14 GMT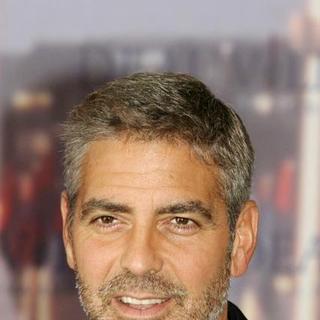 is staying clean. The movie hunk, as confirmed by the authorities, is facing no charges in the motorcycle accident happened to him last week.

The Weehawken (New Jersey) Township Police Department told E! News Monday September 24th that "Due to conflicting statements of drivers and the lack of evidence to support either driver's version, no moving violation summonses have been issued to either party at this time. The incident remains under investigation."

September 25, 2007 01:51:03 GMT
is going public with the name of her newly born daughter. The singer and her rugby star boyfriend Gavin Henson have reportedly named their daughter Ruby Megan Henson.

In a statement published on Church's on Monday September 24th, it is stated that "Ruby was born at 10.35pm last Thursday (Sep 20th) and weighed in at six pounds 12 ounces, exactly the same weight that Charlotte was when she was born."

September 24, 2007 07:21:07 GMT

Surprise, surprise. is back on the dating saddle again.

The heiress sent a shock to her friends with her being reported to be dating a pizza delivery boy. The guy, identified as Alex Vaggo, is a wannabe model. He was in LA for a holiday and to earn some extra money working as a pizza delivery boy.

September 24, 2007 06:33:37 GMT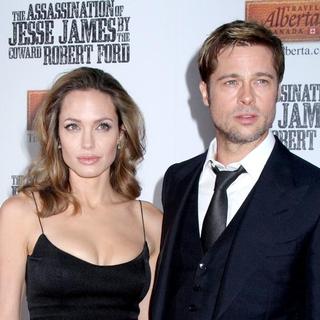 Rumors are all over the net that and partner are willing to expand their so-called "rainbow family" by adopting one more child. And this time on they are said to be adopting a girl from Burma.

The Daily Mail reports the Hollywood golden couple has already enlisted the help of one of the country's leading monks to plan a trip to an orphanage. Angelina is said to have enlisted the help of Dr Jane Aronson, an adoption specialist who runs the Worldwide Orphans Foundation.

September 24, 2007 05:53:45 GMT

is single no more. The actor has scored himself a new girlfriend and it is not with whom he'd been romantically linked. So who's the lucky female? It's actress .

Braff was snapped by paparazzi pumping gas in LA on Saturday September 22nd while his leading lady Appleby sat in the car.

September 24, 2007 04:17:21 GMT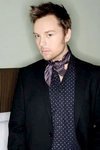 is not racist. He's been cleared by a London Court of allegations that he racially abused a door person and was instead handed a police caution.

Hayes was arrested back on July 22nd after allegedly made a racist remark to a male member of staff at Soho restaurant Busaba Eathai. Did admit that a row took place but denied any racial element, he was released on bail and has since refused to comment on that matter.

September 24, 2007 03:39:29 GMT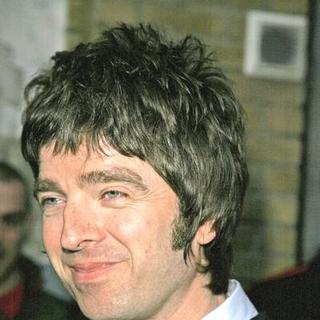 It's baby booming time. and , both have given birth. And just now it is reported that ' Noel Gallagher also welcomed the arrival of his second child Saturday September 22nd.

His longtime girlfriend Sara MacDonald gave birth to a baby boy in London at 11.15 am. The 7lb 5oz boy has been named Donovan Rory MacDonald Gallagher. Both mother and child are doing well, his spokeswoman confirmed in a statement.

September 24, 2007 03:05:04 GMT

What is it about that's so hot besides that she's given birth to a baby girl? Well, the newly mom has a new business already as she reportedly has signed deal with magazine for the first pictures of her daughter.

People.co.uk reported Church has signed a £250,000 magazine deal for the exclusive rights over her baby's first pictures and for the first interview with her and her lover Gavin Henson. No words on what magazine it is that has obtained the rights.

September 24, 2007 02:38:02 GMT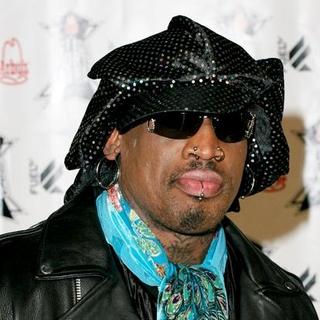 can never have enough of publication, unfortunately for the bad ones. The former basketball player has been accused of sexual battery for allegedly slapping a woman's ass.

According to TMZ.com, the unfortunate took place at Hennessy's Tavern in Dana Point, near Laguna Beach. Sources in the know told the entertainment Website that Rodman allegedly slapped the woman's rear so hard that it left a "major mark."