November 05, 2007 02:07:19 GMT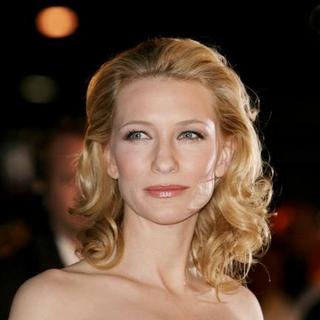 Oh yes she is. The pregnancy speculation is true, is pregnant, much to her joy.

The movie beauty has, during a red carpet appearance in Sydney for the premiere of her new movie, "," officially confirmed that she and playwright husband Andrew Upton are expecting their third child together.

November 03, 2007 06:08:23 GMT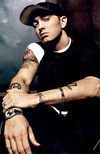 Two times divorce from the same person, , is off the market. The rap star who twice divorced from former wife Kimberly Anne Scott is back on the dating saddle again, reportedly romancing a hot blond Detroit hairdresser turned music studio manager Marni Bright.

Bright is said to bear a striking resemblance to Kim. "Marni works at FBT Studios in Michigan where Eminem records. She is the spitting image of Kim and he is smitten with her," so a source told the New York Post newspaper. "She has dumped her boyfriend, who she has been with for four years to be with him."

November 03, 2007 04:23:16 GMT
We have yet enough rumors on dating cyclist . The supposedly new hookup has been allover the news lately with their being spotted almost everywhere in New York. Hot on the heels of their romance rumors now comes a new report that suggests Ashley's twin sister has also scored herself a new man who happens to be professional hockey player Sean Avery.

Unlike Ashley and Lance who're far apart in age, Mary-Kate is six years younger than Avery. TMZ.com quoted sources as saying things are getting hot between the new hookup. No obvious evidence available of their being together but Avery is said to have been seen squiring Mary-Kate all over the Big Apple.

November 03, 2007 03:39:15 GMT
Like the old saying goes, people can't buy love. Having a successful career in the music industry and have been married for 34 years appear to be not enough for and his wife to maintain their husband-and-wife union. The couple is heading for divorce, it has been reported.

Deborah Santana has on October 19th filed for divorce in Marin County Superior Court, citing irreconcilable differences. No more details being made public, with Carlos' publicist, Michael Jensen, said the case is "a private matter and there is no comment."

November 03, 2007 03:29:01 GMT

Two A-list Hollywood actors and two prominent filmmakers took home kudos on Thursday night (Nov. 1) as the British Academy of Film and Television Arts/Los Angeles (BAFTA/LA) held out its 16th annual BAFTA/LA Cunard Britannia Awards at The Century Plaza Hotel in Los Angeles.

Oscar winner finally picked up the Stanley Kubrick Britannia Award for Excellence in Film while fellow thesp was deemed British Artist of the Year. Joining them as the honorees were "" helmer Martin Campbell and New Zealand-born British screenwriter Richard Curtis, who accepted the John Schlesinger Award for Excellence in Directing and Humanitarian Award, respectively.

November 03, 2007 02:50:10 GMT

There's no way that will get better with age. The mother of two who keeps going from one low to another is digging her own grave with her another run in with the law. Has just run over a paparazzi's foot doesn't make her be a little more careful driving. Never learn her lessons, the pop star is being put under investigation for driving over cop's feet.

The Los Angeles Police Department has confirmed to be investigating Britney for running over an L.A. County Sheriff deputy's foot while making her way out of the courthouse after her custody hearing last Friday October 26th.

November 02, 2007 08:15:33 GMT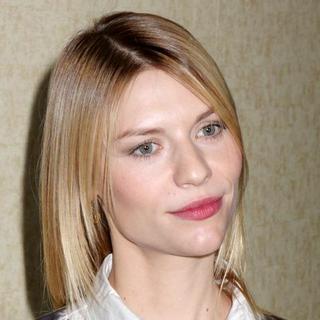 Living a high-profile life in the entertainment industry might be a bad luck for ' love life. The actress who's experienced several failed romances is said to have dumped actor boyfriend after nearly one year of dating and has scored herself another man.

Rumors on the block said Danes dumped Dancy for another man who happens to be a writer with whom the movie beauty has been spotted out and about in West Virginia. "Claire arrived in town and hooked up with this writer dude. They were kissing for all to see," a source in the know claimed.

November 02, 2007 06:48:33 GMT

is attempting another career reinvention just yet. Already has a very successful rapping career and has established himself in a wide variety of fields outside of his career in the music industry, it indeed is his first foray into the automotive world. Word has it that 50 Cent has teamed up with high-profile car maker Pontiac to produce his own customized G8 sedan.

The unique G8 reportedly is being manufactured by Australian automaker Holden and will go on sale in the United States by 2008. The company plans to ship 30,000 to the US each year.

November 02, 2007 05:03:30 GMT

Becoming a professional tennis player has its ups and downs. is tackling a new challenge in the sports world with her being accused by "an outsource testing company" of testing positive for cocaine at Wimbledon, such judgment that prompted her to publicly announce her quitting the sport.

Concerning the cocaine scandal, the Swiss tennis player has on Thursday November 1st in Glattbrugg, Switzerland, faced the press and said she's been accused of testing positive for cocaine at this year's Wimbledon while at the same time announced she's retiring from professional tennis.

November 02, 2007 04:04:15 GMT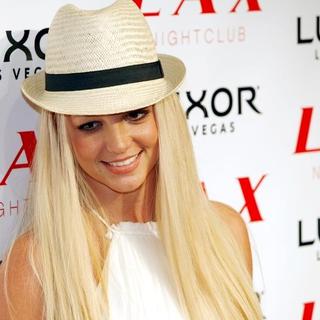 Instead of coming to an end anytime soon, the custody saga of and keeps going on, as if it won't ever stop. Just days after judge granted the pop singer visitation rights over sons, Sean Preston and Jayden James, another privacy of the former couple has just come for public consumption, it's their financial details.

Don't get bored of the boring couple just yet, would you? For there will always be something interesting about them, you have to admit that. And in relation with their on-going custody battle, more documents were released Thursday November 1st which revealed some intimate details about their finances.

November 02, 2007 03:24:02 GMT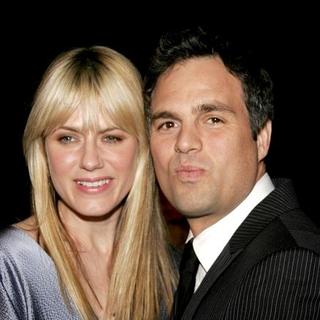 The Halloween has passed, but the spirit is still in. Rather than giving you a trick, gets treated. He has become a father, again.

The actor and his wife, Sunrise Coigney, welcomed the arrival of their third child, a baby girl, it has been confirmed.

November 02, 2007 02:56:36 GMT
The spirit of Halloween affects Da Brat in a very bad way. The female rapper was in too much bad mood Thursday November 1st when she involved in a heated exchange with a cocktail waitress at a -owned nightspot in suburban Atlanta that then led to physical attack which at the end of the day resulted in her arrest.

Da Brat was busted early that day after hitting the waitress on the head with a rum bottle.

November 01, 2007 08:51:15 GMT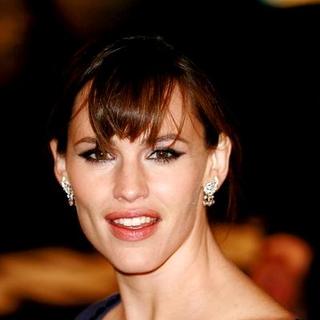 is keeping herself busy juggling a successful acting career with her role as the wife of actor and the mother of their daughter Violet. On-screen and off-screen she's a professional and dedicated person, hence needless to say that she does deserve the predicate of "Woman of the Year" bestowed by .

The movie beauty, who has just her big screen project "" released, has been named 'Woman of the Year' by Glamour and understandably nabbing the front cover spot of the American magazine for its December 2007 issue.

November 01, 2007 08:27:14 GMT

Already has a very full plate on her agenda nowadays, surely needs to keep herself fit and healthy and that's why she needs 'Milk.' Realizing the important of the drink for her health, the young actress has become the latest celebrity to don the "Got Milk?" ad campaign.

In the advertising campaign, which is created to "encourage teens to be active and drink 3 glasses of lowfat or fat free milk everyday to stay healthy," Bynes is seen wearing a white Body by Milk shirt, while sporting the never-missed milk mustache with a butterfly perched on her nose.

November 01, 2007 07:45:51 GMT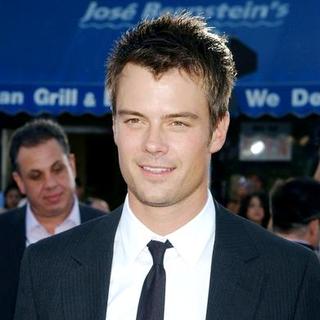 Playing an expectant father on NBC's dramatic comedy TV series "Las Vegas" has apparently raised fatherly instincts. He's been tickled to have his own.

Revealed to OK! Magazine his willingness to have kids with longtime girlfriend , the actor said he can't wait to have ones. "I've got a lot of friends with kids. Two of my friends have three kids. They all have kids except for me, so I got to get on the horse!" so he told the publication.