June 27, 2009 03:33:09 GMT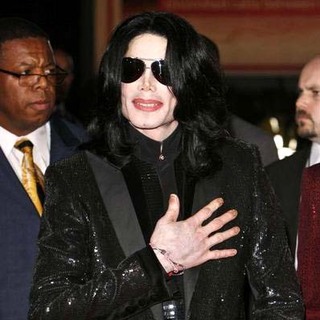 An autopsy performed to determine the exact cause of 's death has been completed in a matter of hours on Friday, June 26, but doctors who conducted it couldn't come to immediate conclusion just yet on what killed the superstar. Further tests, thus, are required, said Los Angeles County Coroner's spokesman Craig Harvey.

"The cause of death (determination) has been deferred, which means that the medical examiner has ordered additional testing such as toxicology and other studies," Craig told reporters outside the coroner's office. "Those tests we anticipate will take an additional four to six weeks."

June 27, 2009 02:47:25 GMT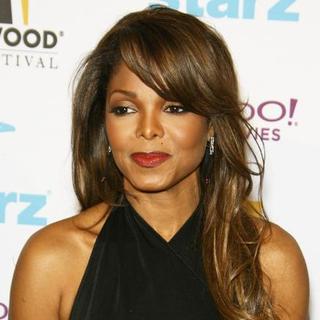 reportedly was in Atlanta to shoot a film when she received news of 's death on Thursday, June 25. She immediately flew to Los Angeles, California to be with the entire family. The Jacksons and Michael's children currently are said to be gathering at his rented house, where he experienced cardiac arrest shorty before his death.

On early Friday morning, June 26, Janet was photographed arriving at the Van Nuys airport in Los Angeles. She was caught on camera wearing no make-up and holding her Blackberry as she attempted to close the door of her car.

June 27, 2009 02:18:08 GMT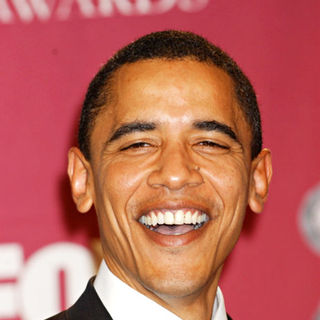 President Barack Obama hasn't made direct comment just yet regarding 's death, but according to White House Press Secretary Robert Gibbs, Mr. President does send his condolences to the Jacksons family and the late singer's fans. At a press conference on Friday, June 26, Gibbs told reporters Obama's "condolences went out to the Jackson family and to fans that mourn his loss."

Gibbs also said, "I talked to [the president] about it this morning. He said to me that obviously Michael Jackson was a spectacular performer and a music icon. I think everybody remembers hearing his songs, watching him moonwalk on television during Motown's 25th anniversary." He then added, "But the president also said [Jackson] had aspects of his life that were sad and tragic."

June 26, 2009 10:00:05 GMT

died on June 25, shortly before his 51st birthday and the world was in a great mourn. Despite the sudden death, he has left behind an immense legacy that helped shaping the pop culture: his music and his incredible life story.

Below is a look back from the day he was born to the stardom he gained and what came along with it.

June 26, 2009 09:31:02 GMT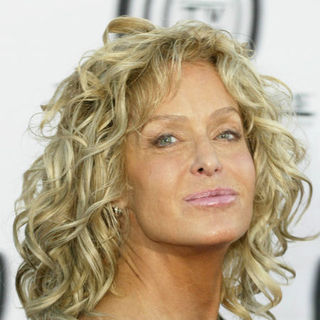 A funeral service for reportedly has been planned to be held at a Catholic cathedral in Los Angeles in the next few days and her son Redmond James O'Neal, who is imprisoned on drugs charges, is expected to be present. Radar Online quotes sources close to the young man as revealing that a removal order allowing Redmond to attend the service has been signed by Commissioner Jane Godfrey.

Still according to those sources, Redmond will be allowed to come to the funeral wearing a suit instead of his prison attire. In related news, also reports that Redmond is devastated by the death of his actress mother and has "committed to his sobriety to honor her because he promised he would stay clean for her."

June 26, 2009 08:28:18 GMT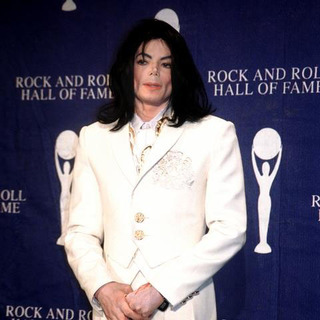 A new updated news has been brought forth by Life and Style concerning the cause of 's death. The publication claims a source close to the late music performer has confirmed that he consumed a cocktail of up to seven prescription drugs in the past few months which might cause him suffering cardiac arrest that then led to his death on Thursday, June 25.

Among the prescription medications that he consumed were anti-anxiety drugs Xanax, Zoloft and painkiller Demerol, says the source. It is suspected that Michael took an overdose of those drugs on Thursday morning, which led to his suspected respiratory and cardiac arrest.

June 26, 2009 07:45:16 GMT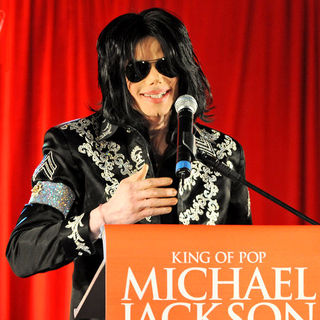 The family members of late singer have all gathered at the family compound, which is the house of their parents Joseph and Katherine Jackson, located in Encino, California, Access Hollywood reports. , who addressed to the media at U.C.L.A. Medical Center shortly after Michael's death on Thursday, June 25, reportedly has also made his way to the compound. Michael's children; Joseph Jackson, Jr., Paris Michael Katherine Jackson and Prince "Blanket" Michael Jackson II, are also at the venue.

In related news, Michael's manager, Frank DiLeo, has confirmed to People the kids "are very upset" upon hearing news of their father's death, "but they are fine." Brian Oxman, an attorney for the Jacksons, adds "Mrs. Jackson loves the kids and she will care for them now." Michael's father Joe reportedly has flown from Las Vegas to Los Angeles to be with the entire family.

June 26, 2009 06:56:20 GMT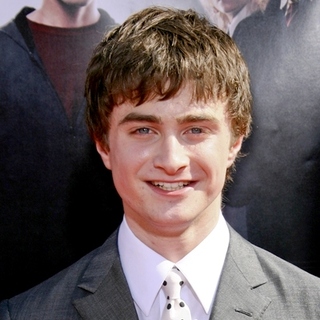 In an interview with the latest issue of Parade Magazine, the cover of which features him as the model, opens up about falling for older women. The Harry Potter depicter in "Harry Potter" films is quoted as frankly admitting, "Girls my own age are not really an option. I find, generally speaking, they have to be entertained more than older girls do. So most of the girls I have had serious things with are generally sort of in their 20s."

Despite such fact, Daniel admits he himself doesn't like getting old. The British actor, who will turn 20 years old next month, tells the print media, "I've noticed I make noises when I get up and sit down now. I mean, my knees are rotten bad - I refused to wear knee pads too many times when I was doing stunts, and I just clobbered them up a bit. I am an old man in a young man's body."

June 26, 2009 06:16:54 GMT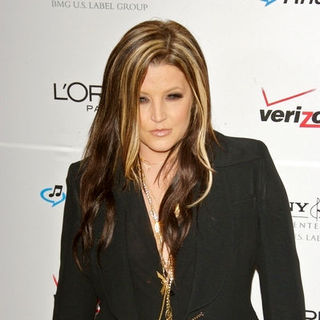 Singer joins the long list of mourners who pay tribute to late , telling People, "I am so very sad and confused with every emotion possible. I am heartbroken for his children, who I know were everything to him, and for his family." She adds, "This is such a massive loss on so many levels, words fail me." Lisa was married to Michael in May 1994, but the pair then divorced in January 1996. They have no children together.

, who briefly dated Michael, also shares her grief. She states, "My heart is overcome with sadness for the devastating loss of my true friend Michael. He was an extraordinary friend, artist and contributor to the world. I join his family and his fans in celebrating his incredible life and mourning his untimely passing."

June 26, 2009 05:04:28 GMT

As soon as words of 's death are spreading all over the Internet, radio, and TV, hundreds of the King of Pop's fans are quick to converge outside U.C.L.A. Medical Center in Los Angeles, where the late singer was rushed to on Thursday, June 25 after collapsing at his home. Number of the crowd is growing by minute. Some of the fans are photographed crying.

Meanwhile, people also begin gathering at Times Square in New York. Some of them remember Michael at the star on the Hollywood Walk of Fame which they believe belongs to the late music figure. But, as claimed by Associated Press, the star actually belongs to a radio personality of the same name.

June 26, 2009 04:08:57 GMT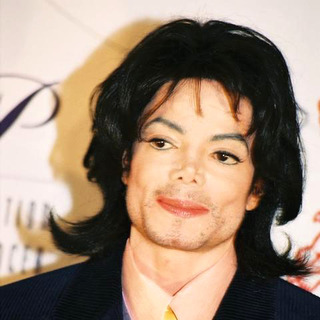 's body has just arrived at the L.A. County Coroner's Office for an autopsy. Soon after his death on Thursday, June 25, his body was transported from U.C.L.A. Medical Center to USC Medical Center downtown via helicopter before then being transferred by van to the Coroner's Office, where autopsy is expected to be performed as soon as Friday, June 26.

The autopsy is set to determine the exact cause of the late singer's death amidst mounting talks that he died of cardiac arrest. According to L.A. County Department of Coroner spokesman, Craig Harvey, results of the autopsy won't be available until several weeks, when the results of toxicology tests come back. Craig, furthermore, mentions that since Michael was not "under the care of any U.C.L.A. doctor for a particular condition at the time of his death, the job of signing off on his death certificate goes to the coroner's office."

June 26, 2009 03:35:39 GMT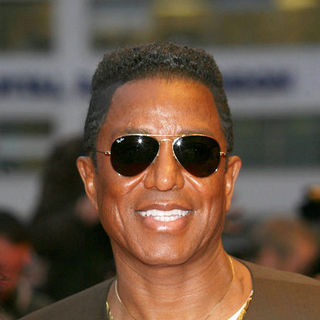 While news regarding 's death keeps inundating the web, his family has just released a public statement to the many awaiting reporters gathering outside U.C.L.A. Medical Center, where the late singer was pronounced dead for a reported cardiac arrest. On Thursday, June 25, the same day the King of Pop passed away, his brother faced the press, sharing with them few details surrounding Michael's death.

"My brother, the legendary king of pop, Michael Jackson, passed away on Thursday, June 25, at 2:26 P.M.," Jermaine told the media shortly before 6:30 P.M. After taking deep breath, he then continued stating, "It is believed he suffered cardiac arrest in his home. However, the cause of his death is unknown until the results of the autopsy are known."

June 26, 2009 02:50:52 GMT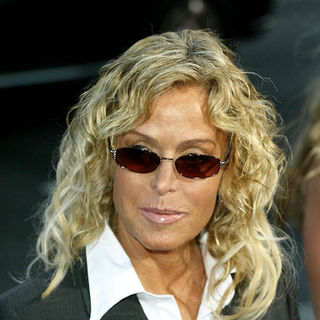 and are among the first stars who give instant reaction upon learning news of 's death. Rocker Shooter Jennings, Disney teen star , and director-producer Adam Shankman are some other Hollywood famous figures who pay tributes to the late actress, who was dubbed sex symbol back in her younger years.

Applegate, who is a cancer survivor herself, tweets, "Today please donate money to a great cancer organization for research. This damn disease has taken another. We must find a cure. Farrah RIP." As for Abdul, she writes on her Twitter account, "What a wonderful, beautiful woman inside & out. Kind as can be, an amazing fighter who always kept hope in her heart. We can all learn a lot from her tremendous will to keep on fighting. God Bless You Farrah & may she finally rest in peace."

June 26, 2009 02:16:11 GMT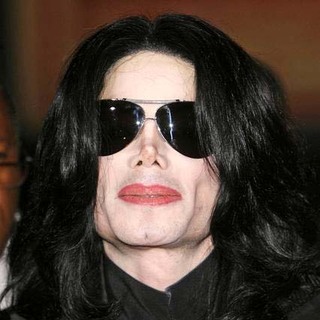 Numerous Hollywood celebrities, including , , and , are quick to react on the sudden death of . They took it to their Twitter account to express their loss.

"So sad to hear about Michael Jackson. His music changed our lives. The world has lost an amazing singer and dancer. I will miss him," Ellen wrote. As for John, he tweeted, "Dazed in the studio. A major strand of our cultural DNA has left us. RIP MJ." The singer then added, "I think we'll mourn his loss as well as the loss of ourselves as children listening to Thriller on the record player." Miley, meanwhile, wrote, "michael jackson was my inspiration. love and blessings."

June 26, 2009 01:48:46 GMT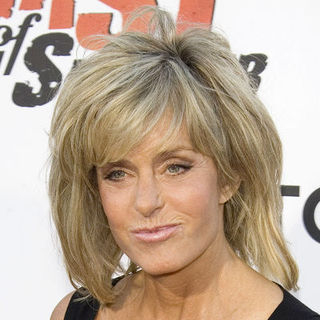 has lost her battle against anal cancer. The actress passed away on Thursday, June 25 at 9:28 A.M. PST at Saint John's Hospital in Santa Monica, Calif. where she'd been treated for more than two weeks due to complications for the particular disease. She was 62.

News of Farrah's death came hot on the heels of earlier reports that her health was worsening. She was said to have been transported to the intensive care unit of the facility. Her longtime partner, , friend and hairdresser of 18 years, Mela Murphy, and actress friend Alana Stewart were all by her side when she passed away, it has been reported.