September 10, 2009 04:10:04 GMT

Rumors are flying that and are engaged. New York Daily News reports the actress was spotted sporting a sparkly diamond band on her left ring finger while attending Yankees game on Monday night, September 7.

A source claims to have spotted Kate wearing the gem when she was typing on her BlackBerry. However, there has been no confirmation from representatives for both stars on whether or not the engagement report is true.

September 10, 2009 02:58:34 GMT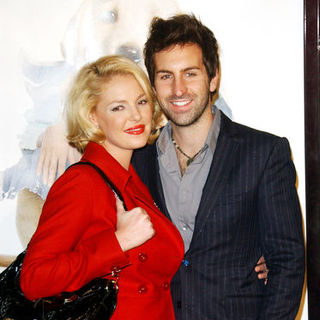 Melissa Kates, a spokeswoman for , has confirmed that the actress and her musician husband are adopting a baby. Though so, Melissa refuses to provide further details on the process.

Radar Online which brings forth exclusive report on the matter claims that Heigl and Kelley are adopting a baby girl this week and have been working on the process for at least six months. The baby that the pair will adopt is approximately 10 months old and is from Korea. Her full name is Nayleigh and her nickname will be Leigh.

September 10, 2009 02:21:51 GMT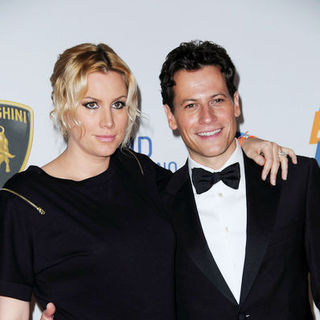 Actor and his actress wife Alice Evans are the proud parents of a baby girl. Making announcement is his representative who confirms that Alice gave birth to the bundle of joy after a 40-hour labor.

Detailing on the infant, named Ella Betsi Evans, the representative tells she was born at 2:16 A.M. on Sunday morning, September 6. She weighed in at 6 pounds 3 ounces and was 21 inches long at time of birth.

September 10, 2009 01:51:57 GMT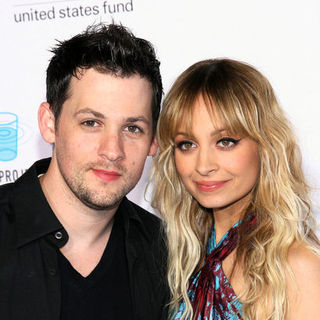 has given birth to her second child with living partner Joel Madden, read a post on her official website dated Wednesday, September 9. The newborn infant is a baby boy and he joins older sister Harlow Winter Kate Madden, who was born in January 2008.

"In the middle of night, the very early hours of September 9, 2009 Sparrow James Midnight Madden was born to Nicole Richie and Joel Madden," read the announcement on Nicole's site. "He weighs 7lbs 14oz. Nicole, Joel, Harlow and Sparrow are all doing well. Thank you for all of your good wishes."

September 09, 2009 09:22:45 GMT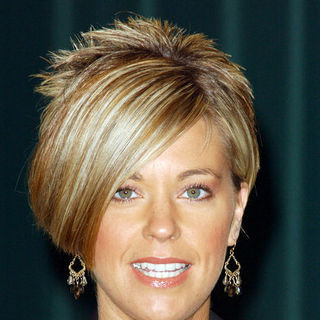 Playboy magazine wants to pose nude for its centerfold and has offered her a $400,000 fee. Star Magazine which reports the matter is informed by a source, "Hugh sent her a letter." However, "Kate was totally mortified and threw it away! She didn't think it was appropriate because of the children," adds the source.

Kate Gosselin embraced her fame after starring in the reality TV show "". The series is focused on her life with estranged husband as well as their eight children. She has since often appeared in TV shows and magazines' covers.

September 09, 2009 07:31:59 GMT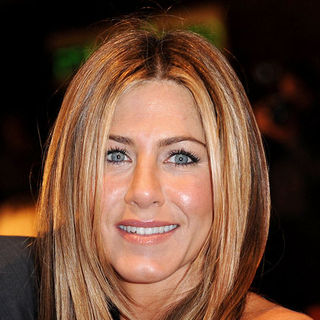 Having not quite successful love life has taught lessons on the things that make relationships work. Sharing the points with the latest Australian edition of Harper's Bazaar magazine, she says "I think a good relationship is about collaboration. That's the way to go in a relationship."

"I think you just need to talk to each other. Say what you need. Say what you want. That way it's not threatening. You just need to say, 'This is important to me.' Don't expect your mate to read your mind," she explains further. Jennifer, moreover, also mentions the one factor that causes relationship doesn't work, saying "I think it's laziness".

September 09, 2009 06:42:49 GMT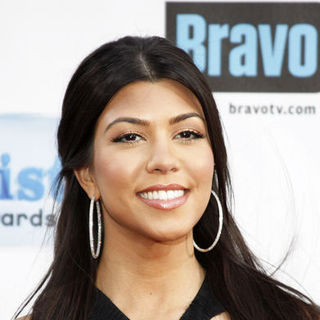 Mom-to-be shares with People some details of the upcoming baby shower her mother Kris Jenner has been planning to host. "A lot of my friends from college have babies, so I'm inviting a lot of them. And some of my family members, like my aunt, were talking about doing a family baby shower," says the celebrity socialite of the upcoming bash, which is planned to be held at the family's L.A. home November 14 later this year.

However, Kourtney wants to limit the number of guests she would invite, which is contrary to her mom's thought. "The guest list is around 75 right now, and I don't want it to be much more than that. All my mom asked me for is a list. I sent her the names of people, and she emails me back, 'Yes, those people, but invite so-and-so!' So she's always adding!" she reveals.

September 09, 2009 06:09:57 GMT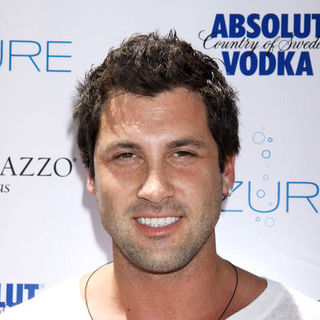 On the heels of his separation from fiancee , admits that things aren't easy for him. Approached by E! News outside 3rd Street Dance Studio in West Hollywood on Tuesday afternoon, September 8, the dancer stated, "It's a little rough right now."

Asked about his broken engagement with Karina, Maksim offered no comment at all. He also kept his lips tightly sealed when questioned about his and Karina's plans to dance at the 61st Annual Primetime Emmy Awards on September 20.

September 09, 2009 04:51:02 GMT
Enjoying a night outing in Vancouver, Canada, where they are filming "", and were snapped attending 's concert held at the Backstage Lounge on Granville Island on Monday night, September 7. The twosome who has created non-stop dating rumors was joined by the film's cast, including and .

All of the stars were seen wearing casual outfits during the night. Both Robert and Kristen, meanwhile, wore hats. The co-stars, who play lovers in "" film series, stayed at the concert for about four hours before hopping in a taxi and going back to their hotel together, it has been reported.

September 09, 2009 03:48:46 GMT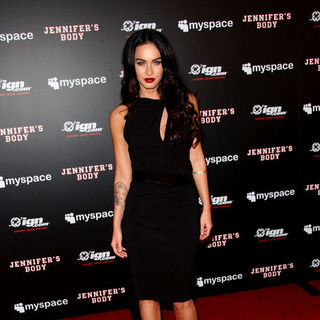 Learning from the mistakes that have been made by her fellow celebs, has vowed to never make a sex tape. "Ugh, never!" was the answer she gave to Josh Horowitz in a recent interview for MTV.

"That's the last thing I want to see - what I look like having sex," she explained. "It would take one shot of me not looking good and I would not be able to have sex ever again, because I would always just see myself looking like a hippo having sex."

September 09, 2009 03:16:13 GMT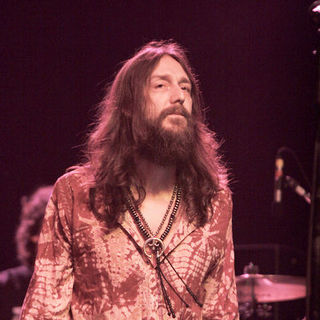 A baby is on the way for Chris Robinson and his girlfriend of nearly two years Allison Bridges. A representative for the rocker confirms the news, telling that the expectant parents will welcome their first child in early 2010.

Official statement isn't made though on the sex of the upcoming baby, which will be Chris' second child. ' vocalist already has a 5-year-old son, named Ryder Russell Robinson, with former wife, actress .

September 09, 2009 02:36:08 GMT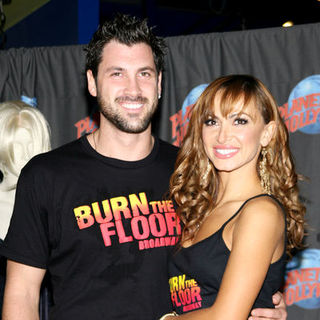 and his dancer fiancee call off their engagement. The news has been confirmed by her representative, who tells Marc Malkin of E! News, "I am confirming that they did indeed break up." The representative doesn't disclose on the reason that prompts the pair's split though. No immediate comment just yet from Maksim's camp regarding the report.

Both Maksim Chmerkovskiy and Karina Smirnoff are professional dancers who have participated in "". They began dating in the summer of 2008 and announced their engagement on December 31 the same year.

September 09, 2009 02:06:18 GMT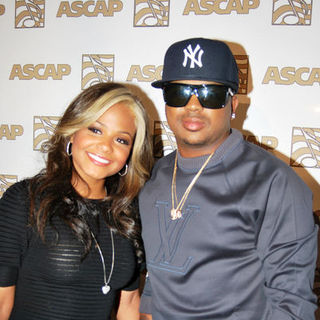 Music stars and have secretly tied the knot in Las Vegas, TMZ reports. The pair, who also kept their engagement under tight wrap, exchanged vows at the legendary Little White Wedding Chapel, the same venue where married her childhood sweetheart Jason Alexander back in 2004.

Citing Milian's marriage license, reports she and The-Dream officiated their union at exactly 12:00 A.M. Friday, September 4. Still according to the site, the bride rented her wedding dress, including shoes and veil, for $200. The-Dream, meanwhile, rented his tux including shoes, tie and vest for $100.

September 08, 2009 07:37:22 GMT

Never addressing rumors of them embarking on a love relationship, and have been photographed hanging out together in Shreveport, Louisiana this weekend. The two stars were caught on camera walking side by side at a local festival.

Evan and Alexander were wearing casual outfits during the outing. She was spotted sporting flowery black dress combined with matching cardigan, necklace, and red-colored hand bag. As for Alexander, he opted to wear a blue shirt, black pants, and a pair of white sneakers. Photos of them during the outing are available for peek at .

September 08, 2009 06:57:27 GMT

Mother-to-be Samantha Burke, who is pregnant with 's baby, has taken it to her official blog to share the feelings she's been experiencing as she is about to deliver the infant. "Only a month to go until I welcome Sophia into this world. I'm excited, of course, but a little anxious too. There is still so much to do to get ready," so writes the actress-model.

"With all that I have left to do, I'm going to sign off from this blog for now. Be sure to check back with me after Sophia arrives. I can't wait!" Samantha concludes. Contrary to her, Jude has not yet offered a single word about his forthcoming child.