May 05, 2009 04:47:20 GMT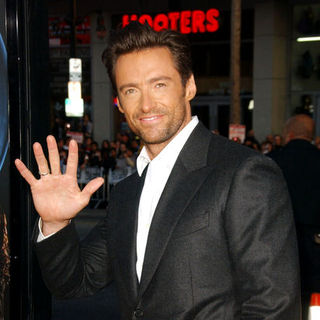 Movie hunk makes no attempt to hide his fear of coming-to-life dolls. He openly admits he is always scared whenever he watches kids' toys brought to life on screen.

"When dolls come to life in films, that just freaks me out, I just can't stand that," the "X-Men" leading actor says. "Chucky?" he adds when referring to murderous doll featured in horror movie "Child's Play". "Forget that. I remember when I was a little kid, and that little doll in the rocking chair going, 'Take the girl right up the hill and kiss the girl goodbye'... I'm like, forget that! That freaks me out."

May 05, 2009 04:14:37 GMT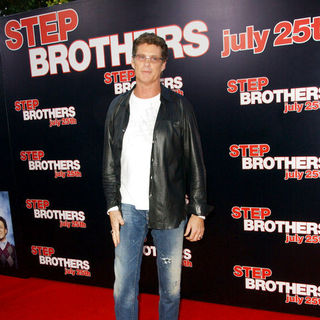 has denied reports of him being rushed to hospital over the weekend with alcohol poisoning. The actor's lawyers, Melvin Goldsman and Marci Levine, set the record straight on that matter, confirming that there is no truth to rumors of him being transferred to hospital by ex-wife and their daughter Hayley Amber Hasselhoff after being found unconscious on the floor of his home in Encino, California on Saturday, May 2.

"Mr. Hasselhoff was at no time in the condition described in those stories. Mr. Hasselhoff spoke to his attorneys on Sunday, and was absolutely fine," the lawyers tell . "However, Mr. Hasselhoff is both disturbed and saddened by the fact that a certain individual is disseminating grossly inaccurate stories about him to the press for ulterior motives."

May 05, 2009 03:27:16 GMT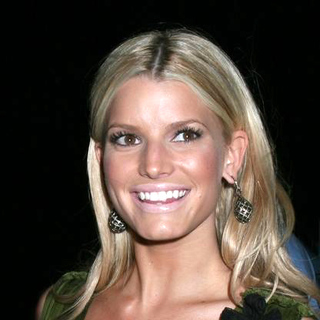 Addressing on her much talked weight gain, which became the subject of media scrutiny early this year, tells Vanity Fair magazine in an interview for its June 2009 issue that she thinks the media will never stop challenging and trying to bring her down. "When it comes to media criticism, that's just something I have had to train myself - literally train myself - to ignore ..... I mean, the way people make it sound, I should have never been singing in the first place," she explains.

"But I feel like I'm at such a place that I own myself, and it's authentic," she insists. "I own that authentic part of myself, and none of those words are harsh enough to make me believe them ..... I can't imagine saying some of the things people have said about me about anybody else," adds the songstress when recalling the days she became the target of media jibes after she showed off a fuller figure while she was performing on-stage at the University of Virginia's John Paul Jones Arena back on January 29.

May 05, 2009 02:37:18 GMT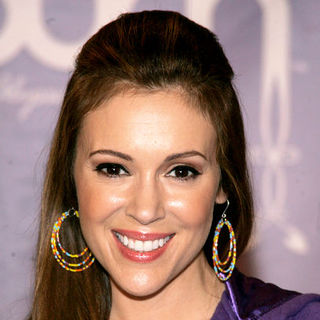 Having her engagement to boyfriend David Bugliari confirmed in early January this year, it wasn't until recently that threw an engagement party for her friends to attend. As reported by Marc Malkin of E! News, the actress and her fiance hosted a feast at a private home just outside of Los Angeles on Saturday night, May 2.

There were 150 people attending the affair, including the likes of and . The guests were treated to grilled salmon and rosemary chicken breast along with specialty Corzo tequila cocktails. They were served with a frozen yogurt bar and red velvet cupcakes for the dessert.

May 05, 2009 02:07:22 GMT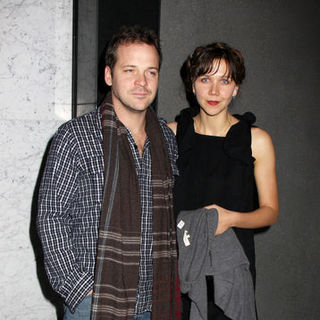 A representative for confirms the actress has wed her actor fiance over the weekend. In a statement exclusively issued to , the representative said, "We are happy to confirm that Maggie and Peter were married on Saturday, May 2."

No other details of the celebrity couple's wedding have been made public though. According to previous reports, both of them tied the knot at a small chapel at luxury hotel Masseria in Brindisi, which is in the Puglia region of Italy. Maggie's actor brother and his girlfriend were said attending the wedding.

May 04, 2009 09:43:11 GMT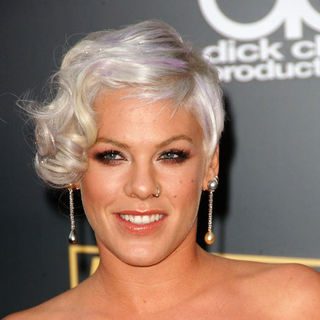 In a quick response to the on-going reports of her coming out of the closet and publicly admitting that she is bisexual, takes to her Twitter page to deny the claim, insisting she is straight. "i just read that im bisexual. so 1991. good thing people write articles about me so i can get my facts str8. i mean straight. read on people," read her posting.

"cant WAIT for the day when people stop talking about sexual preference or that a woman is a CEO and actually start making the world LIVEABLE," she continued twittering. She, moreover, called the particular report which was first run by News Of The World as "100% FABRICATION."

May 04, 2009 09:12:31 GMT
"My brother and I had an amazing relationship," said at the 12th Annual Race for Hope 5K event on Sunday morning, May 3 in Washington, D.C. when asked about his late brother Adam Cook, who died the day before after losing to his 11-year struggle with brain cancer. "His advice was always stay the course," he recalled further.

Also opening up about why brain cancer cause is very close to his heart, David explained it is all because his brother Adam. "There's other people still fighting," David stated, adding that he is willing to do everything to help raise awareness on the disease, one of which was by showing up at the event despite the fact that his brother has just passed away.

May 04, 2009 07:55:53 GMT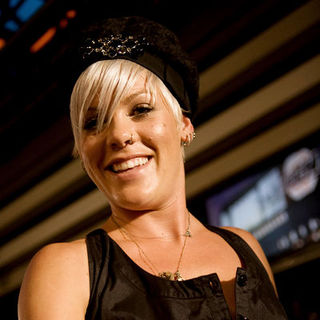 "I'm not embarrassed about being bisexual. This is who I am," said during a recent interview with Xslusive when talking about her questioned sex orientation. "Love is pure and I try to keep it that way. This is who I am, what I feel. I think it's unnecessary to draw the subject out, but I think it even more stupid not to discuss it."

She, moreover, explained, "It seems as if bisexuality is a trend and I should whip up the masses. Well, I don't believe in trends, I just believe in me." She then continued stating, "I would also be just as happy with a new woman. I'm not complicated, I sing about love in all its shapes, forms and colors," adding, "I speak my mind, I sing about everyday stuff such as homosexuality and sadly the homophobia that always comes with it."

May 04, 2009 06:48:00 GMT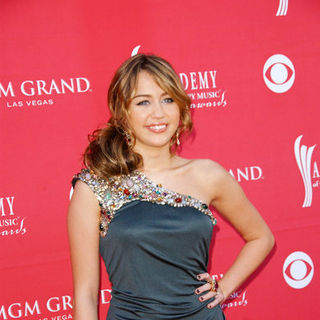 Disney teen sensation makes another major media headline yet again after Star Magazine reports that she cheats on current boyfriend with British actor . She "thinks Gregg is just awesome. She's taking it one step at a time but they both would love to make a proper go of it. They are still really very young. It's all quite sweet, really," a source tells the print media.

According to the publication's insiders Miley is looking forward to end her romance with Justin to be with Gregg. "The thing with Justin wasn't that serious - but with Gregg it could be for keeps," so claim the insiders.

May 04, 2009 06:15:17 GMT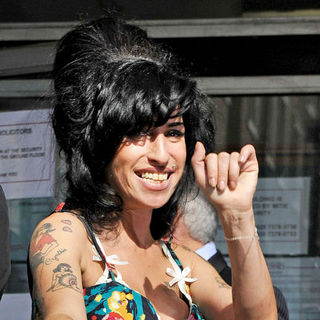 was hospitalized after collapsing in St. Lucia on the Caribbean island on Friday, May 1. It was later on revealed by her representative that she was treated for dehydration.

According to various reports, Amy was running around with children in St. Lucia when she suddenly fainted. She was rushed to the emergency room of a hospital, which name was not disclosed. "It turned out it wasn't caused by a reaction to her medication, she was actually dehydrated," confirmed her spokesperson. "So she's been told to drink lots of water and will hopefully be released later."

May 04, 2009 04:53:48 GMT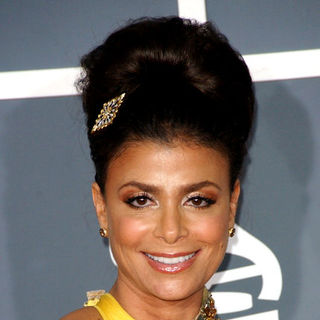 Hot on the heels of 's public announcement of his brother Adam Cook's death after 11-year struggle with brain cancer, "" judge offers her condolences for the singer. "Adam Cook was a part of our extended American Idol family who supported his brother wholeheartedly, even through his own fight. My heart goes out not only to David, but his family as well," she says in a statement issued to People.

Fellow "American Idol" judge, Simon Cowell has also expressed his sympathy. "I was incredibly saddened to hear the news," he tells . "I met Adam Cook a few times at 'American Idol.' He was an incredible guy, and right now my thoughts are with David and his family."

May 04, 2009 04:05:50 GMT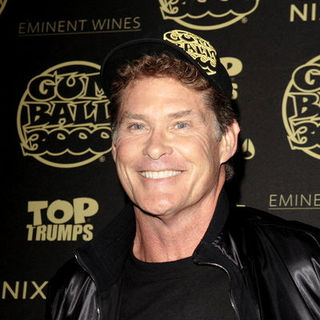 Rushed to Cedars-Sinai medical center in Los Angeles over the weekend after suffering alcohol poisoning, currently is recuperating. "He's recovering," a source informs Radar Online about the actor's latest condition, adding that his ex-wife had been staying by his side until 4 A.M. Sunday, May 3.

David, who is best known for his role as Michael Knight in TV series "Knight Rider" in 1980s, was found unconscious on the floor of his home in Encino, California on Saturday, May 2 by daughter Hayley Amber Hasselhoff. The source states that Hayley was frightened and kept "slapping her dad's face" to keep him alive.

May 04, 2009 02:46:37 GMT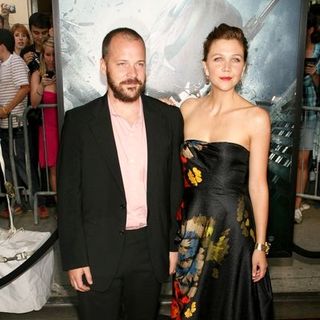 Movie beauty has tied the knot with her longtime partner in a wedding ceremony taking place in a small chapel in Brindisi, Italy on Saturday, May 2. And while details of the wedding remain unknown, it is reported that Maggie's actor brother and his actress girlfriend were among the guests at the ceremony.

Maggie Gyllenhaal and Peter Sarsgaard began dating in 2002. They publicly announced their engagement in April 2006. The celebrity couple is parents to 2-year-old daughter Ramona.

May 04, 2009 02:05:22 GMT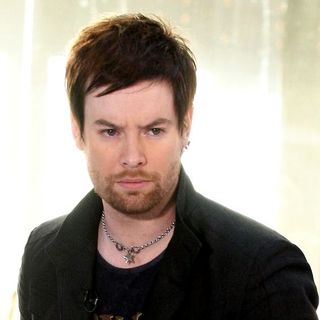 Adam Cook, the older brother of "" 7th season winner , has passed away on Saturday, May 2 in Terre Haute, Indiana after losing to his 11-year struggle with brain cancer which reportedly had spread to his spine. He was 36, and is survived by wife Kendra, 7-year-old son, and 6-year-old daughter.

David announced the sad news while attending the 12th Annual Race for Hope 5K event on Sunday morning, May 3 in Washington, D.C. which was aimed to raise benefit for brain cancer research. "I actually lost my brother yesterday to a brain tumor, and I couldn't imagine being anywhere else right now," the singer told the crowd attending the affair. "I lost one today, but I gained 9,000, and I will be here every year that they will have me."

May 02, 2009 07:32:34 GMT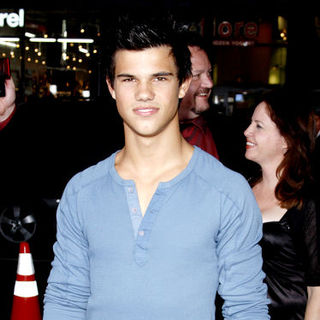 "Smart" and "athletic" are the two words that Robert Rodriguez uses when he was asked by MTV News to comment about "" hottie . The filmmaker goes on singing his praise for the 17-year-old star, saying he knew from the very beginning of their first meeting for the casting of "The Adventures of Sharkboy and Lavagirl 3-D" that Taylor will be a famous film actor.

"He was the first actor we saw for 'Sharkboy and Lavagirl' and we picked him right off. He was the first actor who came in, and we knew he was the guy. He had so much personality," he explained to MTV News at the "" premiere in Los Angeles on Thursday, April 30. "It's no surprise to me that he was going to go on to great things. We knew it immediately when we saw him."