March 21, 2009 06:47:22 GMT

Celebrity lovers and have fueled rumors that their relationship is in trouble after they failed to show up on a scheduled promotional appearance for the launch of an Indiana Live Casino in Shelbyville, Indiana, on March 13. According to a report by Chicago Sun-Times, the twosome is still living together, but things aren't going good.

"Things are not going as smoothly as [Biel and Timberlake] would want people to think they are," a friend of the movie beauty tells Chicago Sun-Times. A friend of Justin adds, "I can always sense when Justin is beginning to get itchy in a relationship. ...While he's still very public about being seen with Jessica, it's interesting. ...He hardly talks about her when she's not around. The same thing happened with Cameron [Diaz], and it also was the case with Britney [Spears]."

March 21, 2009 06:02:28 GMT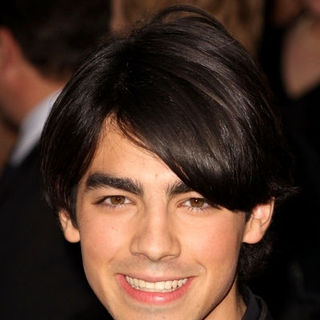 Trouble comes approaching after a picture showing him slanting his eyes makes its round all over the web. Previously fellow teen sensation found herself in hot water for , which was considered defamatory to Asian people.

The particular photo of Joe is first featured on GossipTeen.com. It shows the middle of the pulling both of his eyelids with his little fingers. No word on when or where the snap was taken.

March 21, 2009 04:27:10 GMT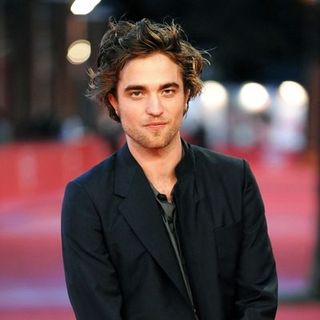 Calling into 's radio show on Friday, March 20 to promote the "" DVD, spilled the beans on the things that make co-star a ladies' man, saying "His accent and his crazy hairdo gets the girls swooning." Yet, he said Pattinson's humility is the one that counts most. "Rob's kind of shy, and he does this thing, when he's really shy, or when someone asks him something, he lowers his head down and the girls love it!" Lutz revealed.

"He's such a humble guy, and I'm very impressed with him," Lutz continued praising the British hunk. "Rob is the lead, but you're the better-looking Cullen," Ryan told Lutz who was quick to reply, "Ooh, I need to hang out with people like you more often!" adding, "I don't have those locks."

March 21, 2009 03:26:53 GMT
In the wake of the private viewing of Natasha Richardson's body, new report has just emerged, claiming funeral services for the actress will be held Sunday, March 22 in upstate New York. After that a burial is set to take place in upstate Millbrook, near where she and husband have a second home.

Meanwhile, Natasha's family is reported to have asked that, in lieu of flowers, donations to be made in her name to the American Foundation for AIDS Research (amfAR), for which Natasha was a longtime supporter and had served on its board of trustees since 2006. Though so, there haven't been official words issued by Natasha's family whether or not reports on her funeral are true.

March 21, 2009 02:32:24 GMT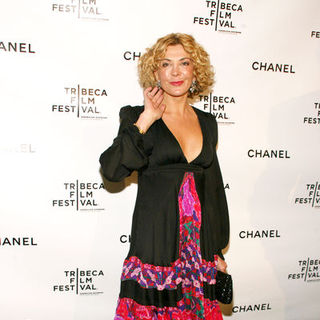 After going to Broadway as theaters dimmed their lights in tribute to his late wife Natasha Richardson, who died on Wednesday, March 18 due to tragic skiing accident, was photographed gathering with friends and loved ones at the American Irish Historical Society on Manhattan's Upper East Side Friday afternoon, March 20 for a private viewing of his actress wife. Liam was seen arriving at the venue with sons Micheal Richard Antonio and Daniel Jack, both of whom are his children with Natasha.

Meanwhile, Natasha's mother and sister were also seen among the mourners who attended the event. The mother-daughter duo was snapped holding each other as they made their way inside the building. Natasha's longtime friend Mathilde Krim, who is the founding chairman of the AIDS research organization amfAR, was also in attendance. To the awaiting reporters Mathilde described the affair as "very respectful", adding that Natasha looked "beautiful, incredibly beautiful" in her casket.

March 20, 2009 09:48:23 GMT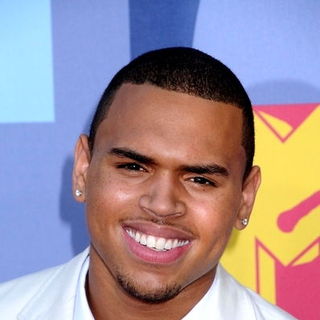 A new public service of announcement (PSA) aimed to remind people about the danger of violence in dating, which is inspired by the alleged assault that did to , has been made public by teen organization DoSomething.org. The footage stars a female white model representing Rihanna and a white male model representing Chris.

In the nearly-two-minute PSA, both models re-enact Chris and Rihanna's confrontation just like what has been described in which were made public earlier this month. In the beginning of the video, the models are seen involving in a heated argument that then leads to a physical assault.

March 20, 2009 09:08:02 GMT

Reportedly seen making out with in Miami, has sparked rumors of her dating the "" hottie. Both of them were said having dinner with a group of friends at Nobu after finishing their duties as the co-hosts of the Havaianas Spring Break event at the Shore Club recently. It was during the dinner that they acted "very friendly and canoodling".

OK! Magazine which brings the news to the surface cites an insider as saying, Whitney and Robert "were really cute with each other". Despite the mounting evidence, a source has told E! News that the rumored lovers "definitely did not spend the night together", insisting the reality TV actress "was there with her little sister."

March 20, 2009 08:25:53 GMT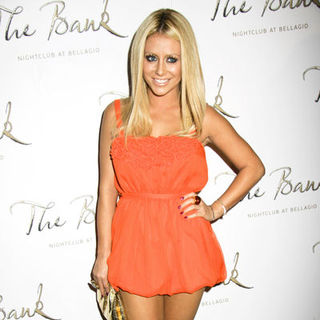 Having a good and close relationship with former porn actress , has expressed her wish to be asked by the new mother to be the god mother of her twin boys; Jesse and Journey Jett. "Hell yeah!" she says about the possibility of her taking on the particular role. "I'm going to be the one who stands next to Jen and buys the babies everything."

"I was the first person she wrote," Aubrey goes on gushing about her being the first person informed by Jenna about her pregnancy with her newborn infants. "I still save the text messages. She was like 'I just want you to know, my best friend, that I'm pregnant. Tito and I are expecting.'"

March 20, 2009 07:52:26 GMT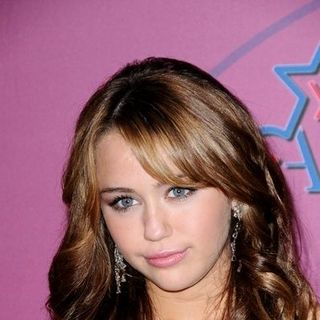 Disney teen queen won't walk down the aisle anytime soon, so she admits, reasoning that she doesn't want to have kids and lose her curvy figure "really young." "I don't want to blow up to the size of a house. Definitely not right now. I'm only 16. Maybe 20 years down the road," the 16-year-old actress-singer continues explaining.

Comparing herself to mother Leticia "Tish" Cyrus concerning young marriage, Miley reveals, "My mom got married when she was really young and that was great for her, but for me I don't think so." Explaining her reason on not tying the knot at young age, the "" star nevertheless doesn't mention on when exactly she wants to wed.

March 20, 2009 07:12:39 GMT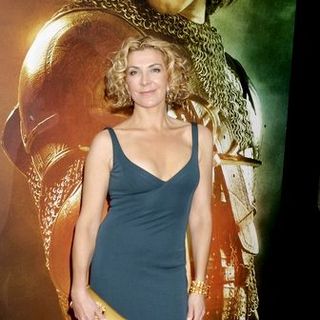 In an attempt to honor late actress Natasha Richardson who on Wednesday, March 18, the lights of Broadway's theaters were dimmed for a minute on Thursday night, March 19. "The Broadway community is shocked and deeply saddened by the tragic loss of one of our finest young actresses," Charlotte St Martin, director of the Broadway League, said in a statement.

In the meantime, prayers and thoughts keep coming in from Natasha's celebrity friends and fellow performers, one of which is from . Co-starring with Natasha in a 1987 TV production of Henrik Ibsen's play "Ghosts", Judi remembers Natasha as a person who "had an incredibly luminous quality, that you seldom see, and a great sense of humor." She continues, "I thought she was a really great actress and seemed to simply shine in both film and theater."

March 20, 2009 05:58:56 GMT
Being on the same scene with in the hit vampire drama flick "", is jealous of the British heartthrob because he receives more attention than her. "She's sick and tired of hearing about him all the time," an insider tells Star Magazine of the actress' reaction toward the many media reports surrounding her on-screen lover.

On how her jealousy affects their commitment to work together in "Twilight" sequel "", the insider claims, "... for filming together and mandatory work functions, Kristen refuses to be in the same room as Rob." Neither of the stars has verified the report though.

March 20, 2009 04:47:30 GMT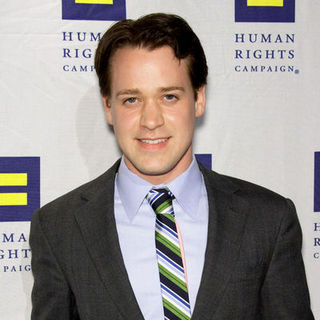 "" actor was involved in a minor car accident in Los Angeles on Thursday afternoon, March 19 that involved two other vehicles. Fortunately, he wasn't injured, it has been confirmed.

Knight reportedly was making a left turn in an area of heavy construction on Hollywood Boulevard when he collided with another vehicle. A third car carrying two passengers was also involved in the crash.

March 20, 2009 04:13:19 GMT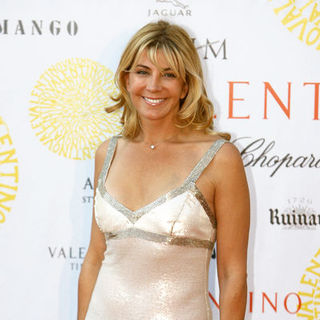 On Thursday, March 19, just one day after Natasha Richardson was pronounced dead, the New York City medical examiner's office confirmed in a statement that the actress' death was an accident. Detailing on the specific cause of her death, medical examiner spokeswoman Ellen Borakove said the Tony Award-winning star suffered from an "epidural hematoma due to blunt impact to the head", which causes bleeding between the skull and the brain's covering.

The bleeding, according to the Associated Press, "is often caused by a skull fracture, and it can quickly produce a blood clot that puts pressure on the brain. That pressure can force the brain downward, pressing on the brain stem that controls breathing and other vital functions." Not immediately feeling sick, just like what Natasha experienced after her fall, is something common for patients as "the bleeding may take time to emerge," the AP continued.

March 20, 2009 03:24:53 GMT

New rumor has been brought forth by Star Magazine, claiming and have explicit sex tapes. In its March 30 issue, which has hit the newsstands, Star claims Rihanna allowed Chris to tape some of their intimate moments and after all the things that have happened following the assault he did to her, the Barbadian songstress now worries the footage will be exposed for public's enjoyment.

"They've had tons of crazy nights in bed, and Chris has recorded many of them...They both have very kinky sides," says a source. Still according to the same source, Rihanna enjoys role-playing and dressing up as a dominatrix when having sex with Chris.

March 20, 2009 02:40:47 GMT

A video claimed as the evidence of and 's alleged affair has made its round all over the web. In the more-than-two-minute video, which was first run by US Weekly, the "" co-stars were seen enjoying a dinner for two, during when they are having a public display of affection (PDA).

Claimed to be taken from a security camera at Mosun and Club M in Laguna Beach, California on March 7, the footage showed Rimes and Cibrian entering the restaurant together. Inside the hot spot, they sat and talked. Minutes later they were seen holding hands and kissing. They then left the restaurant together. And while there are yet comments issued by either Rimes or Cibrian regarding the circulating footage, US Weekly claimed to have seen the $95 receipt for the dinner, which was paid by Cibrian using his credit card and signed by him.