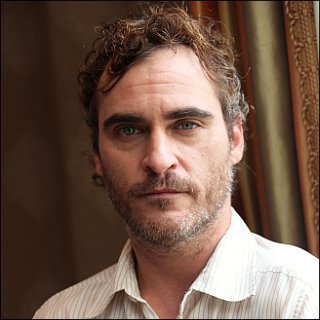 Profile
---
Famous as :
Actor

Birth Name :
Joaquin Rafael Bottom

Birth Date :
October 28, 1974

Birth Place :
San Juan, Puerto Rico

Claim to fame :
As Commodus in "Gladiator" (2000)


Included as one of the runners-up in PETA's annual online poll on the "World's Sexiest Vegetarian" announced on May 22, 2006.
Included in PETA's World's Sexiest Vegetarians list for 2007.
Involved in a car crash caused by brake failure in early 2006 but was not seriously injured.
Directed the video of "Tired of Being Sorry" by the band Ringside in 2005.
Provided his own voice for the songs in "Walk the Line" (2005) as well as the duet with co-star Reese Witherspoon.
Is half a foot shorter than the real Johnny Cash whom he played in "Walk the Line" (2005).
Dragged himself to a rehab to cure his alcoholism in 2005. The act was meant to encourage other people who had the same problem to get treatment.
Admitted that he never read the news or reviews about him.
Doesn't want to wear any costumes made of animal skin in "Gladiator" (2000) and "Walk the Line" (2005) and asked them to be replaced with synthetic.
Declined wearing Prada shoes during a photo shoot because they were made of leather.
Brought along his mother to the premiere of "Gladiator" (2000) and also the 2001 Academy Awards.
Promoted "Gladiator" (2000) on both "Late Show with David Letterman" (1993) and "The Tonight Show with Jay Leno" (1992).
Is the uncle of Liberty Phoenix's children Rio Everest, Indigo Orion and Scarlette Skye, Rain Phoenix's son Jonas Winter and Summer Phoenix's son Indiana August.
His best friend, Casey Affleck became engaged with his sister, Summer Phoenix in late 2003.
Lived in the same apartment building in New York City with his sister Summer Phoenix, best friend Casey Affleck and director Gus Van Sant.
Was the one who dialed 911 to call an ambulance for his brother, River Phoenix after he collapsed outside Johnny Depp's nightclub "The Viper Room" in 1993.
Is able to speak Spanish fluently.
Is a spokesperson for the largest animal rights organization, PETA.
Dropped out of high school in ninth grade after asked to dissect a frog.
Refused to appear in advertisements that sell meat products despite the need of money and job when he was a child.
Is a strict vegetarian since he and his siblings saw fishermen knocked fishes dead on timbers when they were little.
Was born on the same day, year and city as 1993 Miss Puerto Rico, Dayanara Torres Delgado.
Has the same birthday as actress Julia Roberts.
His scar look-alike on his lip was explained as a birthmark.
Changed his name into Leaf after raking leaves with his father.
His first original name Joaquin is pronounced as "WAA-keen".