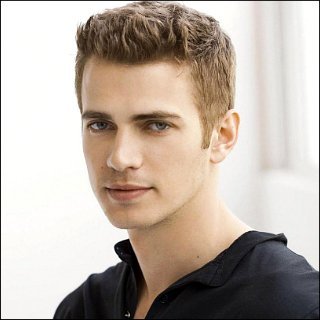 Biography
---
by AceShowbiz.com
---
When being asked about his favorite movie, the 'Star Wars' trilogy, Hayden Christensen answered enthusiastically, "A long time ago, in a country not so far away, I was eight years old, doing my best Darth Vader imitation." It is true that as a child who grew up loving the epic saga, this young Canadian actor was keen on impersonating its prominent character. Little he knew that years later he would score the only role he never dare to dream about.

Born on April 19, 1981, this strapping young man is the third of four children to Alie and David Christensen, both worked in communication business owning 'Christensen Communications'. Though born in Vancouver, British Columbia, Canada, he was brought up and spent most of his formative years in Markham, Ontario. After graduating from Baythorn Public School in 1995, he subsequently attended Unionville High School where he established himself as an accomplished tennis and hockey player. Whereas at the same time, he joined the Art York program, a four year program offered by Unionville High specializing in dance, drama, music and visual arts, concentrating in drama.

Despite his involvement in this program, as any other Canadian teenagers, Christensen was more interested in sports than acting. So to say, his participation in entertainment industry was purely a mere coincidence. Once, he revealed the time when his older sister, Hejsa, a former trampoline champion, was hunting for an agent, "There was no one to baby-sit me and I went along for the ride and they asked me if I wanted to do some commercials and I said sure." Since then, Christensen landed his first acting role on the Canadian television series "Family Passions" as Skip McDeere in 1993. The following years, 1994 to 1999, presented the dirty-blond actor with little room to improve, acquiring only minor roles in several movies, as in "In the Mouth of Madness", the 1995 horror movie directed by John Carpenter and in "The Virgin Suicide" (1999), a drama-mystery movie about the suicides of the five Lisbon sisters in Detroit's upper middle class suburb during the 1970's; while also making small appearances in some television shows.

The year 2000 proved to be this heartthrob's breakthrough point. It was on this year that he got his two most outstanding roles, one of which propelled him to international fame. In early 2000, he starred as Scott Barringer, a 16-year-old athlete abused by ...