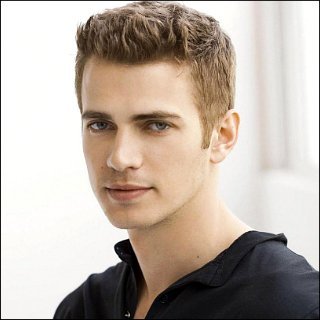 Going on a diet of water, salad and vitamins to shed 25 pounds for the role of Sam Monroe in the 2001 movie "Life as a House".
Formed a production company, called 'Forest Park Pictures', with brother Tove.
Shared birthday with fellow actor, James Franco, who is famous for his role as Harry Osborn in "Spider Man" (2002), and with Colombian actress Catalina Sandino Moreno, the leading lady in "Maria Full of Grace" (2004).
Competed in 'Eco-Challenge Fiji Islands' (2003), with sister Hejsa; brother Tove; and a family friend. He is one of the youngest competitors in it.
Asks mother and brother's opinions about film scripts.
Was once a 'ball boy', who jumped too soon that led to an interuption on John McEnroe's match, at the Canadian Open tennis matches. John McEnroe is a former world number one professional tennis player from US.
He is the third actor starring as Anakin Skywalker after Jake Lloyd and Sebastian Shaw, and is the only actor who has played 'non-Vader' Anakin twice.
The scenes in which he acted with co-star, Ian McDiarmid, were his favorite scenes from the blockbuster movie, "Star Wars: Episode III - Revenge of the Sith" (2005).
He is partially of Danish, English, Italian and Swedish descent.
While filming 'Awake' (2006), he and co-star, Jessica Alba, paid a visit to Bellevue hospital, New York, and spent time with little children.
Sharred house with co-star, Sienna Miller, on the set of 'Factory Girl' (2006).
Named one of the 25 Hottest Stars Under 25 by Teen People Magazine in 2002 and 2005.
Is a fan of Manchester United Football Club.
Was chosen as one of People Magazine's "50 Hottest Bachelors" in 2005.
He, his brother and their friends have birthday tradition of 'kidnapping' the birthday boy to be brought to an unknown location so that they can dirt-biking the whole day.
Sometimes is credited as Hayden Christiansen.
In the 2004 DVD version of 'Star Wars: Episode IV - Return of the Jedi' (1983), Christensen appears as the spirit of Anakin Skywalker replacing the original star, Sebastian Shaw.
In the rehearsal of 'Star Wars: Episode II - Attact of the Clones' (2002), he made light sabre noises at the first time he handed one. Later, he was informed by George Lucas that people in 'sound effects' probably could provide better sound for it.
On September 8, 2003, Chistensen and his brother were kicked out from their Hollywood Hills home after failing to pay the rent on time.
'The Simpsons' is his favorite television series.
His turn-offs are people who felt that they have to be constantly engaged in the conversation; whereas his turn-ons are people who have healthy and ambitious mind.
He is the only actor that played both Anakin Skywalker and Darth Vader in the same movie, 'Star Wars: Episode III - Revenge of the Sith' (2005).
Was one of People Magazine's "50 Most Beautiful People" in 2002.
Fractured his hand when filming a rather violent scene in 'Life as a House' (2001).
Listed as one of the "Most Powerful Canadians in Hollywood" by Canadian Business magazine (August 2006).