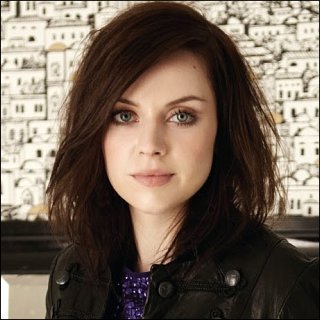 Profile
---
Famous as :
Singer, songwriter
Birth Date :
August 25, 1987
Birth Place :
Bishopbriggs, Glasgow, Scotland
Claim to fame :
Debut album "
This is the Life
" (2007)

Biography
---
by AceShowbiz.com
---
She is the the girl who toppled Radiohead off the U.K. Albums chart to take the crown at the highest place with her debut album "This Is the Life". She is the singer who shook the Scottish and the rest of European music scenes with her booming voice through singles like "Poison Prince" and "Mr. Rock and Roll". She is Amy Macdonald, a talented musician in her early 20s who started it all with a copy of Travis' CD. Macdonald who was born on August 25, 1987 attended a local high school in Bishopbriggs, East Dunbartonshire and never discovered her talent in music until the age of 12. During a family vacation, she was given a sum of money by her gran which she used to buy a CD she had an instinct for, Travis' sophomore effort "The Man Who". As soon as she found joy in listening to the Scottish band's songs, Macdonald picked up the guitar belonging to her father to teach herself how to play it. Beginning with a tune or two, she exposed herself to a wider range of music through listening to the radio. It was not until she sat on her sister's bed and stared at the "Trainspotting" poster did the idea of writing her own music strike her.

Seeing how her sister loved and admired the movie's main character, Ewan McGregor, Macdonald wrote a piece called "The Wall" that chronicles the infatuation for another being. This routine of spawning her own materials kept flowing until she was 'discovered' during a school extra session. When she was in her third year of the high school, a group of musicians naming themselves Impact Arts came to scout talents and improve those with interest in music. Macdonald, having mastered her guitar skill for sometime and even written her own songs, stood out in the crowd and was quickly promoted. At 15 she performed a lot of acoustic sessions, mainly covering songs from the bands she likes such as R.E.M., and Tears for Fears. One gig leads to another, she was starting to get her career on track.

After leaving school due to acceptance in two universities, Macdonald took her time to concentrate on her creative side. She called a year off the education pursue to write songs and record a demo. It was during this period that she wrote the track "This is the Life", a ...