The 23-year-old television personality bares all as she poses on a dusty tractor in a couple of photos she has shared on social media.
Courtney Stodden
is back at it again with racy photo shoot. The former "
Celebrity Big Brother
" star took to her Instagram account over the weekend to share a couple of photos, seemingly taken from a recent nighttime photo shoot, which found her stripping down to her birthday suit while posing on a dusty tractor.
The sizzling photo shoot saw Courtney wearing nothing but a dark shade of lipstick. In one of the photos, the 23-year-old reality TV star was seen in the driver's seat while facing the camera, with a gray wooly jumper in front of her crotch to prevent her lady parts from being exposed while she lifted one leg slightly and pointed her toe.
Letting her famous blonde locks hang messily around her shoulders, Courtney used her hand to cover her enormous boobs. "Tractor Queen #blonde #nude," so she wrote in the caption.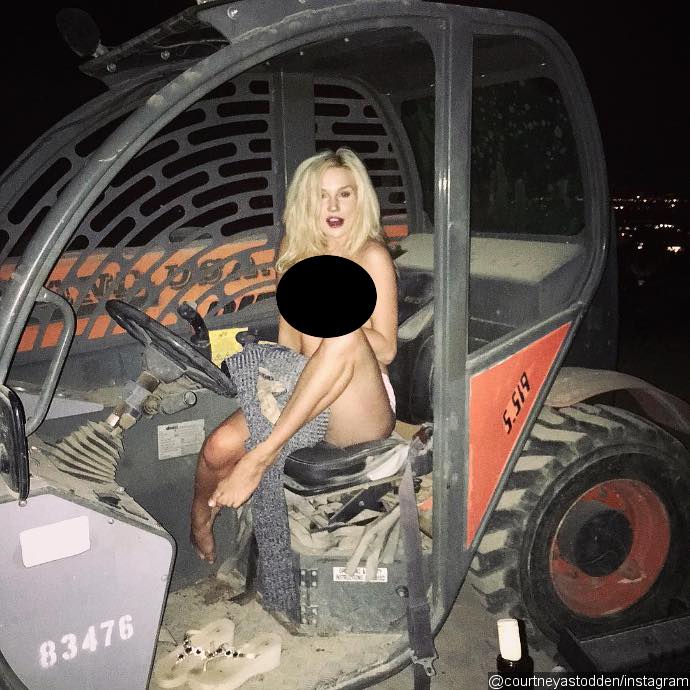 Another shot found the stunner posing sideways to the camera, showing off her butt cheek and slim waist. She also exposed a huge amount of sideboob as she barely covered her chest with her hand. Draping another arm over the vehicle's wheel, she glanced over her shoulder in the snap which she captioned with "Workin' on the tractor #picoftheday."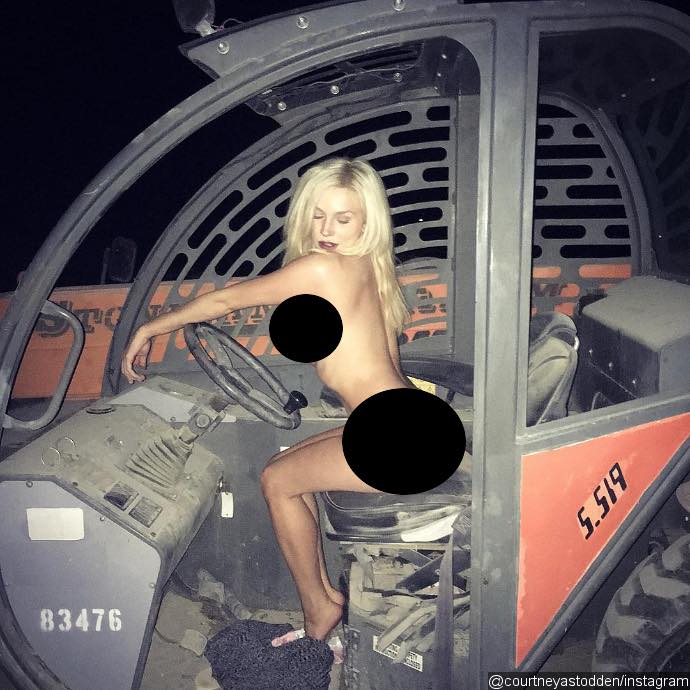 It's unknown when and where the naked photo shoot took place as well as for what purpose it was held. But Courtney's online devotees could not stop gushing over her hot bod in the comment section, with one of them writing, "Wow so hot," while another praised the blonde beauty for "looking gorgeous in this pic."
There's also a fan who joked, "Both hands on the wheel please, safety first." Another suggested the photos were too much to handle, writing, "I think I'm having a heart attack." One other joked that the social media sensation might have landed herself in trouble by stripping naked inside the tractor. "You've violated so many building codes," so the fan wrote.