It seems like Hayden and Emma grow closer after filming a movie together titled 'Little Italy' as Rachel reportedly finds text messages between her now-ex and Emma.
Love triangle! Following
the shocking split
of
Rachel Bilson
and
Hayden Christensen
, a new report suggests that
Emma Roberts
plays a role in the breakup. Rachel reportedly believes that Hayden has an "inappropriate relationship" with the "
American Horror Story
" star.
Sources tell
The Blast
that Rachel, who was together with Hayden for nearly a decade, found text messages between Hayden and Emma. Shortly after, Racher called it quits with the Canadian actor, with whom she shares 2-year-old daughter Briar Rose.
It seems like Hayden and Emma grow closer after filming a movie together titled "
Little Italy
". The flick follows a young couple that "must navigate a blossoming romance, amidst a war between their families' competing pizza restaurants."
In related news, Rachel and Hayden were pictured together for the first time after the split. The pair were snapped outside a hotel in Los Angeles on Sunday, October 8. The exes seemingly met up to drop off their daughter Briar Rose to the other. The tot was seen walking toward Rachel, who wore a white top, jeans and a pair of sandals. Meanwhile, the "
Star Wars: Episode III - Revenge of the Sith
" actor stood behind his daughter in a T-shirt and gray pants. He had a mini ball in one of his hands.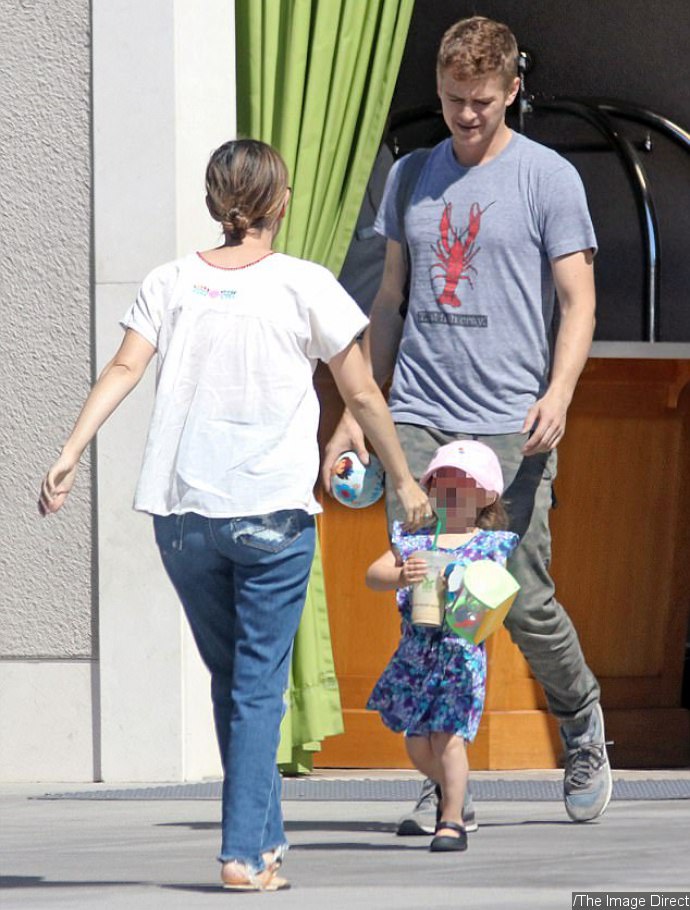 The "
Hart of Dixie
" alum and Hayden broke up after they had been "on the outs" for months and were living in separate cities. "She's full-time back in L.A. He's in Toronto," an insider said. "They've been on the outs for a couple of months," continued the source, before noting that they "are completely, officially done."
The former couple first met on the set of their 2008 film "
Jumper
" and began dating that year. They got engaged later in December, but quietly called off their engagement in August 2010 only to reconcile three months later.