The youngest Kardashian-Jenner sibling appeared to give subtle hints at her sister's pregnancy in a series of photos on Snapchat.
Is
Khloe Kardashian
expecting a baby boy with beau
Tristan Thompson
?
Kylie Jenner
, who is reportedly expecting her own baby with
Travis Scott (II)
, appeared to give subtle hints at her half-sister's pregnancy in a series of photos she shared on Snapchat.
Kylie took to the social media on Monday, October 9 to share a photo featuring three phone cases with her Kylie Lip Kit logos on them, two were pink and one was blue. "Which one? I'm thinking blue," so she captioned the snap.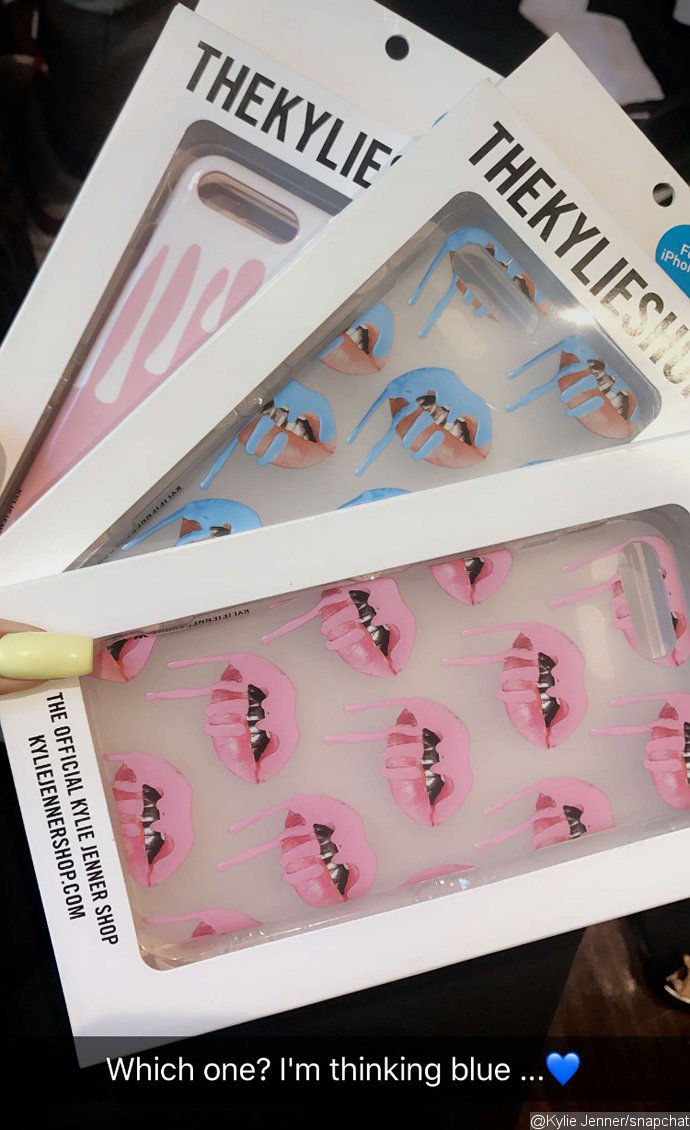 The 20-year-old reality TV star is reportedly having a baby girl with her rapper beau Travis, while her other sister,
Kim Kardashian
, is said to be expecting her own baby girl with
Kanye West
via surrogate. Judging by Kylie's post, it looked like the one expecting a baby boy would be Khloe.
Kylie also shared a photo of three fresh-from-the-oven cinnamon buns, seemingly confirming the speculation that she and sister Kim are having a baby girl each while Khloe is expecting a boy with her NBA star boyfriend.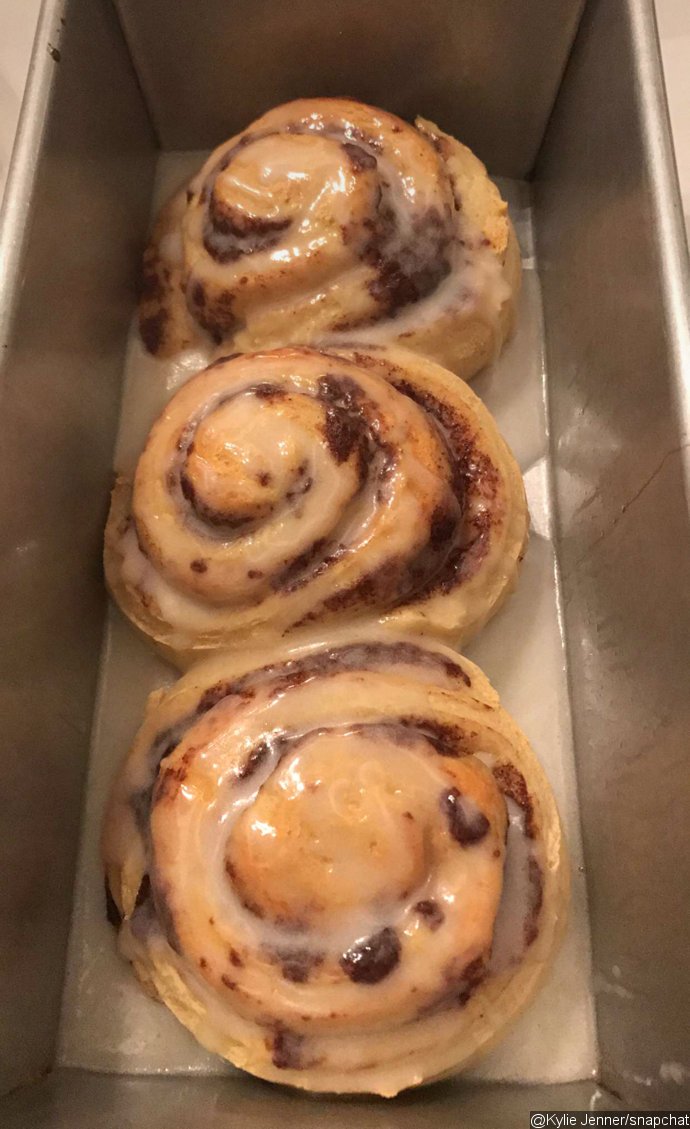 Of Khloe and Kylie's pregnancies, a source previously told
PEOPLE
, "Khloe and Kylie are both starting to plan out their nurseries, and Kim and Kourtney [
Kourtney Kardashian
] are also involved in the process," adding, "All the sisters are super excited, and Kris [
Kris Jenner
] has been helping as well."
"Khloe is looking for a home with [boyfriend Tristan Thompson], and she's thrilled they've taken this next step together," the source revealed, before adding that "the whole family is being super supportive of each other."
"Kylie still wants to keep a low profile," the source said of Kylie, who "prefers to stay home" at the moment. "Even though this is a very exciting time for her, she wants to be more private for now, and is doing her best to stay out of the public eye."
"She feels good, but her body is changing," the source explained. "She doesn't want to be photographed. At the moment, she wants more privacy. She has family and friends come to her house instead so she has company. She is very excited about the baby though. She talks about the baby nonstop. She is already shopping like crazy."