It is normal to see celebrities being weird, but some of them definitely stand out with their antics that other people will not be able to understand.
Everyday, various celebrities make headlines because of their antics. Sometimes we may wonder what makes them do such outrageous things when the whole world is already focused on them. Some of them are just purely weird, and some of them are probably not comfortable with the attention they're getting and end up doing questionable things. To remind you of some of the most outrageous moments, here are the weirdest celebrities whose antics will totally surprise you.
James Franco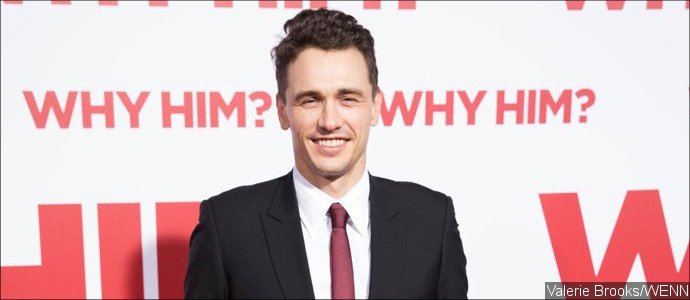 Most of us probably think that
James Franco
is a cool and elegant guy due to his portrayal of Harry Osbourne in Sam Raimi's "
Spider-Man
" trilogy. However, James has proved that he's not our usual "cool guy." The "
Spring Breakers
" actor apparently loves to talk in third person. "
127 Hours
" director Danny Boyle revealed that James would refer to himself as "Franco." Boyle shared, "While we were shooting the film, he would sometimes ask me, 'What do you want him to do?' I would say, 'What do you mean?' He would say, 'What do you want from him in this scene?' 'You mean your character?' 'No, no. Franco. What do you want from Franco?' " He went on saying, "He was talking about himself in the third person. I said, 'Well, I think he should be more emotional.' And he said, 'Oh, I can get him to do that.' "
James later outdid himself when he wrote a detailed essay on Vice about his intimate evening with
Lindsay Lohan
. "I ran my fingers through her hair and thought about this girl sleeping on my chest, our fictional Hollywood girl, Lindsay," he wrote. "What will she do? I hope she gets better. You see, she is famous. She was famous because she was a talented child actress, and now she's famous because she gets into trouble. She is damaged."
Johnny Depp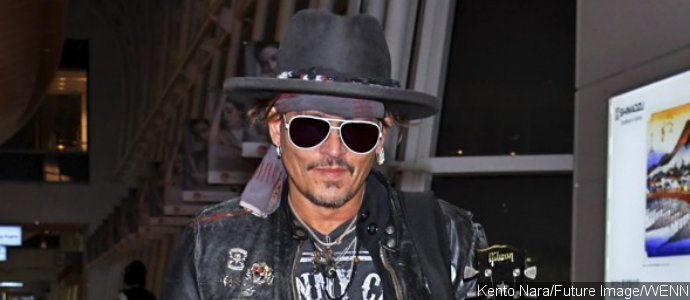 Johnny Depp
has played many unusual characters in his movie, and he's just as weird as his characters in real life. The 54-year-old actor was said to be collecting Barbie dolls. "He owns dozens of limited edition Barbies," a source told Daily Star. "He's also got dolls based on
Beyonce Knowles
and
Destiny's Child
, the 'High School Musical' cast,
New Kids On the Block
,
Elvis Presley
and even
Donny Osmond
. The weirdest one is a
Lindsay Lohan
, complete with ankle monitoring bracelet from when she was under house arrest." Johnny later confirmed this during an appearance on "
Jimmy Kimmel Live!
" and said that he used Barbie dolls to develop his movie characters.
In 2014, "
The Tourist
" actor made headlines after he was spotted wearing
Amber Heard
's engagement ring. "I have a female engagement ring," he told
David Letterman
. When David commented that "it's not typical for a man to wear an engagement ring," Johnny simply said, "No, it was too big for my girl. She has the other one that fits."
Nicolas Cage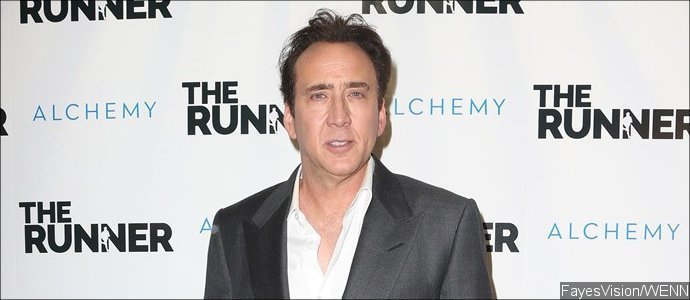 Nicolas Cage
has starred in countless movies, but he probably likes "
National Treasure
" the most. The 53-year-old actor played Benjamin Frankin Gates, a historian who searched for lost precious metals and other artifacts. Nicolas may not be a historian in real life, but he does love to collect dinosaur bones. In fact, he once bought a dinosaur skull for $276,000 back in 2007. However, it turned out that the skull was a stolen one, and he agreed to hand it over to the U.S. authorities who would bring it back to Mongolia.
The "
Knowing
" actor also plans to be buried inside pyramid when he dies. He purchased a white pyramid in a graveyard in New Orleans. The pyramid doesn't seem to have a name, but the words "Omni Ab Uno," which translates to "Everything From One," are engraved on it.
The pyramid Nicolas Cage is going to be buried in https://t.co/JeLaefjjEZ #seriouslyfam pic.twitter.com/5h4h3Z73FZ

— #FuStape (@FuSionRevivo) May 31, 2017
Madonna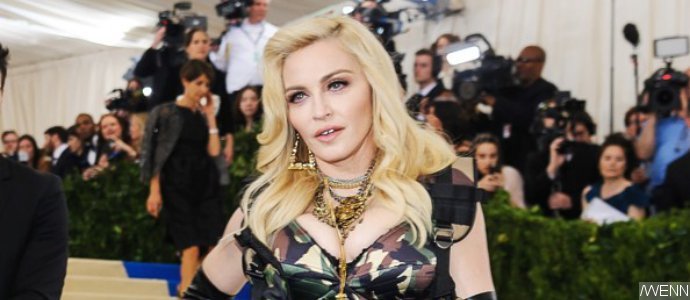 Madonna
has been popular for a very long time, but it's not only her music that makes her iconic. The "Like a Prayer" songstress is also known for growing her armpit hair. Although it is normal not to shave regularly, Madonna shocked everyone when she showed off her hairy armpit in a selfie she posted on Instagram on 2014. "Long hair......Don't Care!!!!!! #artforfreedom #rebelheart #revolutionoflove," she captioned it.
The "Rebel Heart" singer also grabbed people's attention when she casually pulled down a female concertgoer's top and exposed her breasts. Madonna invited the young woman to the stage and complimented her figure before tugging at her top. "Oh s**t. I am so sorry, sexual harassment. You can do the same to me if you'd like," she said.
Lady GaGa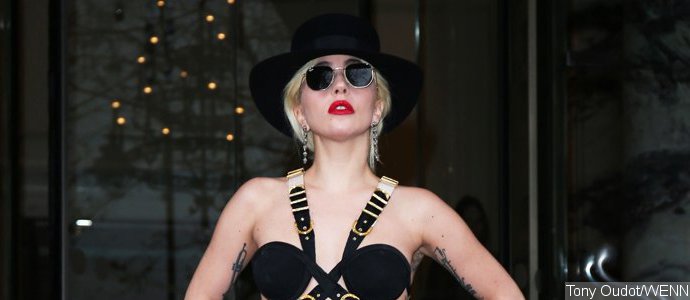 Lady GaGa
a.k.a. Mother Monster has been dubbed one of the weirdest celebrities since the beginning of her career. Although she has done so many weird things, nothing can beat the time she decided to wear a dress made out of raw meat while attending the 2010 MTV Video Music Awards.
GaGa said that the dress was a statement against the governmental restrictions placed on the rights of gay soldiers. "As you know, I'm the most judgment-free human being on the Earth," she said during an appearance on "
The Ellen DeGeneres Show
". "It has many interpretations, but for me this evening it's [saying], 'If we don't stand up for what we believe in, if we don't fight for our rights, pretty soon we're going to have as much rights as the meat on our bones.' "
Lady Gaga / Meat D ress / 2010 pic.twitter.com/EggjnnXRld

— Jo Calderone (@aniswayne31) June 27, 2017
Later that year, the "Bad Romance" singer expressed her "hate" for holidays in a very extreme way during her concert in London. Someone threw a Santa Claus doll to the stage, and she picked it up. "I do like Christmas," she then admitted. "But for those of you who are feeling lonely this Christmas, just to keep everyone happy," she continued, before biting its neck to tear its head apart. "I hate the holidays! I'm alone and miserable, you f**king dumb bit of toy!" she shouted. "He was pregnant ... with chemicals not meant for children."
Michael Jackson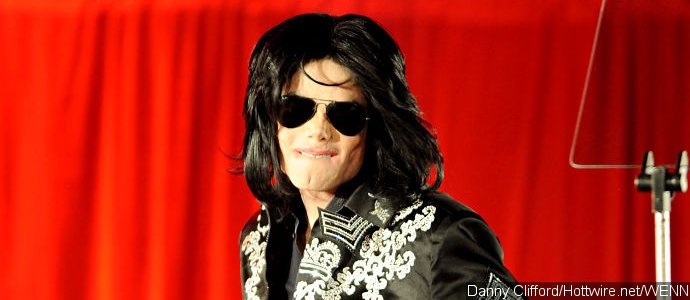 Throughout his life,
Michael Jackson
had made a lot of achievements. He was probably the only celebrity who could manage to form a real bond with a chimpanzee. In the 1980s, Michael had a chimpanzee named Bubbles that he purchased at a primate research facility in Texas. For years, the two were inseparable. The "Billie Jean" hitmaker taught Bubbles to wear pajamas and pray. Bubbles ate at the dining room table, slept in a crib and learned how to use the toilet. Bubbles became more aggressive as he grew older, forcing Michael to give him away in order to keep his son safe.
However, no one put his son in danger the way he did. Michael made headlines after the infamous child dangling incident, during which he dangled the nine-month-old Prince Michael Jackson II a.k.a. Blanket over the balcony of his hotel room during his stay in Berlin, Germany. The "Black or White" singer opened the window to say hello to his fans, who were waiting for him outside the hotel. Fans were happy to see him, but they were shocked when Michael risked his youngest son's life. He seemed to realize that what he did wasn't a good idea and immediately disappeared.
Marilyn Manson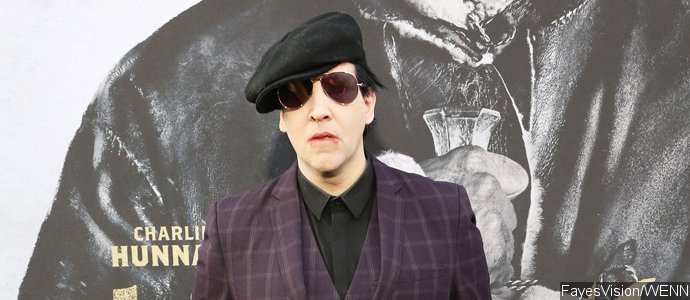 Everything about
Marilyn Manson
is just pure weird. Besides his heavy makeup, "The Beautiful People" hitmaker is known for doing things that other people won't even dream of. He did an interview with High Times in 1995, and he later called the interviewer to say, "I forgot to tell you about the time we smoked human bones." Marilyn further shared that he went grave-digging in New Orleans, where "you can pick [bones] like strawberries off the ground." He brought the bones to his hotel room and convinced his friends to smoke it. "We talked them into chipping off pieces of the bones, putting it in a pipe and smoking it," he said. "We smoked it, too." However, it turned out to be a bad idea. "It was terrible," he said. "It smelled like burnt hair, gave you a really bad headache and made your eyes red."
Marilyn did a lot of other weird things after that, but he totally grabbed people's attention in 2012 when he pranked paparazzi by writing the words "F**k You" all over his face. The 48-year-old rocker stepped out of his car and was immediately surrounded by paparazzi, who were stunned by his action. Marilyn chatted with some of them while walking inside an elevator. Right before the elevator closed, he said, "I have something to tell you, 'F**k you!' "