See Jack and Rebecca celebrating their big day with their friends in a flashback scene from an upcoming episode of the NBC hit.
"
This Is Us
" really takes us on an emotional roller coaster throughout its inaugural run. After showing the heartbreaking funeral of Jack (
Milo Ventimiglia
), the comedy drama series will redeem it with happier moment from Jack and Rebecca's (
Mandy Moore
) life by featuring their wedding.
In next week's episode, the show will flashback to the day the beloved couple tied the knot. New pictures and a clip from the said outing show the pair celebrating their big day with their closest ones, including Jack's best friend and best man Miguel (Jon Huertas) and his first wife Shelly (Wynn Everett).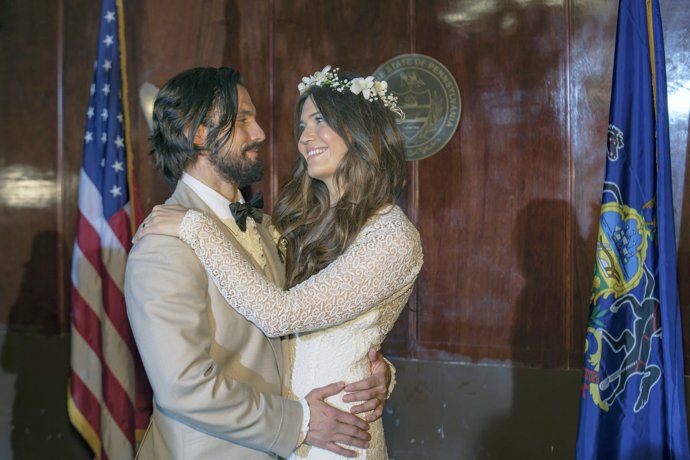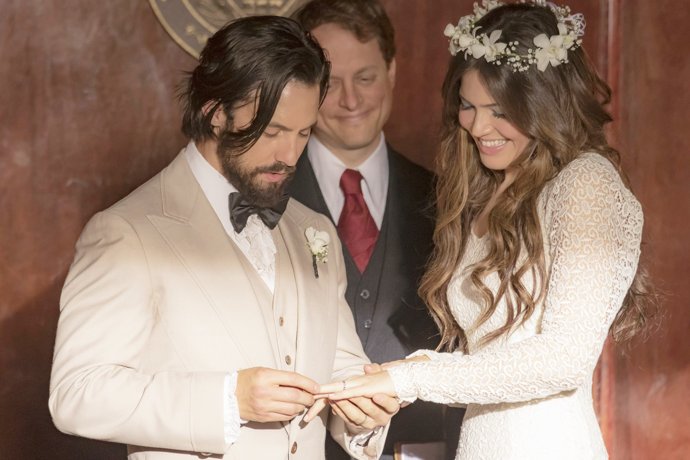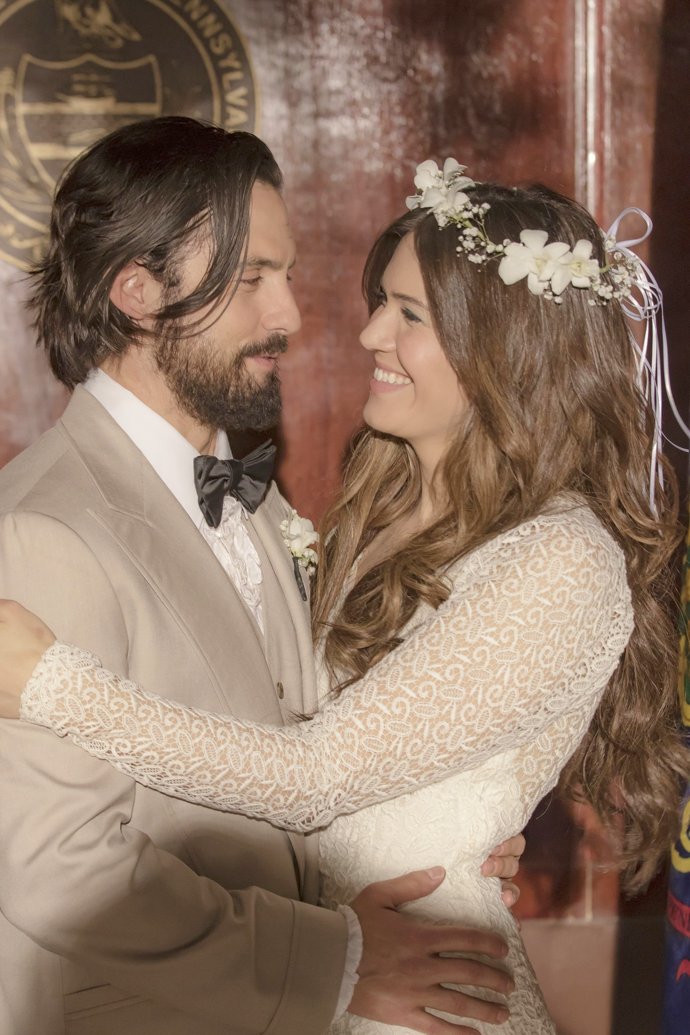 Titled "I Call Mariage", the new episode airs Tuesday, February 7 at 9 P.M. ET on NBC. Toby throws a wrench in Kate's weight loss journey. Randall struggles to accept his father's deteriorating health. Miguel and Shelly break some devastating news to Jack and Rebecca, which makes them worry about their own relationship. Rebecca receives an amazing work opportunity. Kevin examines his romantic past.