High-profile freshman 'The Leftovers', the return of Jack Bauer on '24' miniseries and hit comedy 'Orange Is the New Black' as well as the last season of 'True Blood' will lighten up summer nights.
After soaking up the sun, now you have more reasons to stay at home at night these coming months. With new ambitious projects and returning hit shows lined up on primetime by both broadcast networks and cable channels, television is undoubtedly still the best home entertainment this summer. Thus, AceShowbiz presents a TV guide highlighting five freshmen and five returning series that you don't want to miss this summer.
The new programs, which have created a buzz, include HBO's "
The Leftovers
" starring
Justin Theroux
, which envisions a global Rapture, and FOX's miniseries "
24: Live Another Day
", which once again sees
Kiefer Sutherland
's Jack Bauer in a race against time. Meanwhile, Netflix's "
Orange Is the New Black
" takes fans back to the life in prison, and popular horror series "
True Blood
" returns with its swan song.
NEW SHOWS
24: Live Another Day
Premiere May 5 at 8 P.M. on FOX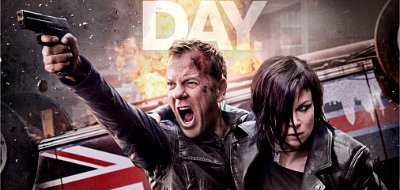 The stakes are higher, the scale is bigger, yet the allies have strayed away on "
24: Live Another Day
". Four years after evading capture in the series finale,
Kiefer Sutherland
's Jack Bauer is still on the run, being one of the most wanted men on CIA's list. A hero as he's always been, Jack decides to take matter into his own hand when learning there's a death threat to the U.S. President that could start a new world war. He's not alone, though, since her closest confidante Chloe O'Brian (
Mary Lynn Rajskub
) still aids him. In addition to the returning actors that also include
Kim Raver
and William Devane,
Yvonne Strahovski
, Michelle Fairley and
Stephen Fry
are added to the miniseries to make the cast starrier.
Penny Dreadful
Premiere May 11 at 10 P.M. ET on Showtime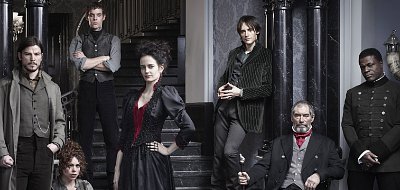 Dark, sexy and gory are probably best to describe "
Penny Dreadful
". Creator John Logan ("
Hugo
"), inspired by fiction publications in the 19th century, brings together some of literature's most terrifying and popular characters including Dr. Frankenstein and Dracula with a twist to create a new psychological thriller. The adult drama set in 1890s London centers on
Josh Hartnett
's Ethan Chandler, a charming American with dark secrets who encounters creepy creatures he never thought occur when he agrees to an African explorer to save his daughter. With
Timothy Dalton
and
Eva Green
also taking on key roles, the show has a strong cast.
The Leftovers
Premiere June 29 at 10 P.M. on HBO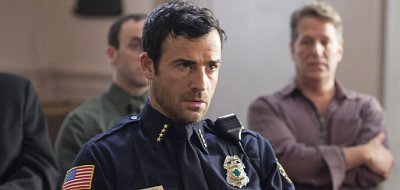 A world ravaged by zombies and the earth invaded by aliens are already familiar themes, but "
The Leftovers
" brings a new post-apocalyptic story. Based on the bestselling novel by Tom Perrotta, this upcoming series is about how people try to maintain normalcy after 2% of the population in the world suddenly disappeared without explanation. With "
Lost
" co-creator Damon Lindelof on board as executive producer, the show starring
Justin Theroux
and
Liv Tyler
has a blend of dramatic and supernatural elements that adds up to the mystery.
Extant
Premiere July 9 at 9 P.M. ET on CBS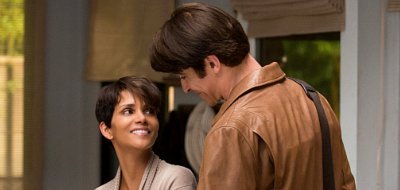 Academy Award-winning actress
Halle Berry
is coming to the small screen this summer with "
Extant
". She certainly has strong reasons to make a big transition after only gracing the silver screen for almost ten years. "It is like the new golden age of television," she said. "As a woman, when I read this, it was such a strong character." The fact that Steven Spielberg is among the board of exec producers only convinces her more to take the gig, which also allows her to stay home and be with her kids. On the sci-fi thriller, she plays an astronaut who gets pregnant and struggles to reconnect with her family after returning from a year-long mission in space.
The Strain
Premiere July on FX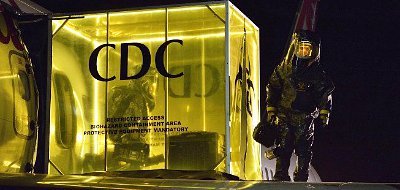 There are maybe already a lot of stories about vampires, but not which explores the biology of vampires as parasitic creatures. Based on a novel by Guillermo del Toro and Chuck Hogan, "
The Strain
" follows a CDC team in New York City as they try to stop the spread of the vampiric virus in the city by studying the creatures' physiology and biology to find out their weaknesses. Teasers released for the horror series do not reveal much so far, but with del Toro, the man who brought "
Pan's Labyrinth
", "
Hellboy
" and "
Pacific Rim
" to the big screen, writing and directing the pilot in addition to executive producing the show, you can expect visual beauty that will catch your eye.
RETURNING SHOWS
Orange Is the New Black
Season 2 Premiere June 6 on Netflix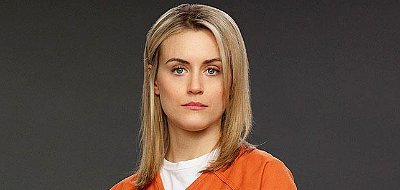 Since it launched on Netflix last summer, "
Orange Is the New Black
" has become a new favorite with its authenticity that captures real emotions behind bars while mixing black humor and plenty of drama. Series creator Jenji Kohan said season 2 would be "a little darker, a little more fractured," and explore more backstories of the beloved inmates. As to where the characters are heading in the next installment, a clip from the first episode teases that being in solitary has much or less affected Piper psychologically. Expect more intriguing love stories as Piper still struggles with her sexuality and Daya is entangled in a romantic triangle with corrections officer Bennett and officer Mendez.
Pretty Little Liars
Season 5 Premiere June 10 at 8 P.M. on ABC Family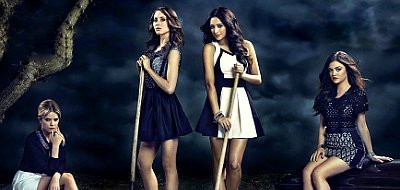 It's not "
Pretty Little Liars
" if there's no mystery left unsolved at the end of every season and the season 4 finale is no exception. Mrs. DiLaurentis' killer is still on the loose and Ali's mother took to the grave with her the secrets about why she buried her daughter alive as well as whom she protected. But at least Ezra survives after taking the bullet for the girls and he may have the answer to who "A" is. Other good news is that Caleb returns for season 5 following "
Ravenswood
" cancellation, but his presence only brings more drama since Hanna has been dating Travis. On the other hand, Toby and Spencer have a sweet reunion after he is back from London.
True Blood
Season 7 Premiere June 22 at 9 P.M. on HBO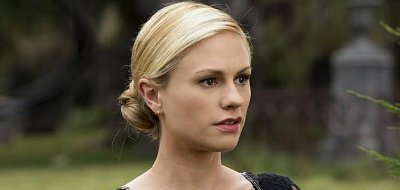 HBO wants to end "
True Blood
" before it becomes dull and has promised "a fantastic final chapter" that should not be missed by Truebies. "Whom Sookie will end up with?", "Who will survive until the end?" are just some of the questions that will be answered in the upcoming season 7 of the supernatural series. To make fans even more curious, the previous season ended with a big cliffhanger as Eric went up in flames alone, but his fate is yet to be revealed. Also in the season 6 finale, some vampires were infected by Hep-V virus and now they become the biggest threat in town, forcing the bloodsuckers to fight up against their own kind.
Under the Dome
Season 2 Premiere June 30 at 10 P.M. on CBS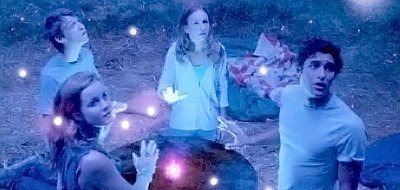 This television adaptation of Stephen King's novel easily won the hearts of audience last year and will continue to do so with the lingering mystery about the invisible shield and how it affects the people trapped in it. No one is safe in "
Under the Dome
" season 2. Two familiar characters will die in the opener as they all "have to cope with the ramifications of what this all means," said executive producer Neal Baer. As if it's not complicated enough, a trailer released for the sophomore season revealed there would be mysterious telekinetic power that moves people against their will. Still, there's a hope of solution as new character Rebecca Pine (Karla Crome), a teacher who works with Big Jim, brings a science perspective to the issues.
Ray Donovan
Season 2 Premiere July 13 at 9 P.M. ET on Showtime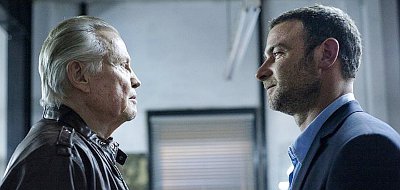 "
Ray Donovan
" is not ready to say goodbye yet to
Jon Voight
after helping the veteran actor win the Golden Globe for his performance on the series. His character Ray is back into his son's life although Ray sent him away in the season 1 finale. Voight said his alter ego's "out of his mind" when he returns in town. But his father is the least he should worry about for many guest stars, namely
Hank Azaria
and Kip Pardue, are brought in to bring more troubles for the fixer. "I think the tension is even more taut," said actress
Paula Malcomson
, who plays Ray's wife, of what to expect in the next installment, adding that the second season would be "taking the characters off in their own directions, with their own agencies and agendas."