The 20-year-old country music singer has revealed her wax replica at Madame Tussauds New York in Times Square, wearing Jenny Packham-designed dress which was also worn by the figure.
Taylor Swift
has met her likeness. The 20-year-old music singer unveiled her wax figure at Madame Tussauds New York in Times Square on Wednesday, October 27, telling the gathering fans, "I think that the face looks a lot like me and this is so crazy. This is wonderful. I'm really thankful," and giving it two thumbs up.
During the unveiling, both Taylor and her wax statue donned shimmering black and silver dresses by British designer Jenny Packham, which the "Mine" crooner has donated for her twin. The wax figure held up a guitar which was decorated with 2,000 Swarovski crystals.
Though during the occasion Taylor and her wax figure sported the same dresses and black heels, the two didn't seem to share the same hair do. While the ex-girlfriend of
Joe Jonas
has perfectly coiled ringlets hair, her wax figure's hair is half-hearted waves.
Of the singer, Madame Tussauds New York wrote on their official site, "Taylor Swift is the first female solo country artist to have written or co-written all the songs on her Platinum-selling debut. Her first album came out in 2006 when Taylor was just 16 years old. Her album has since sold over 3 million copies."
In Madame Tussauds New York, Taylor's wax figure will join the wax replicas of U.S President Barack Obama,
Robert Pattinson
,
Brad Pitt
,
Angelina Jolie
,
Jennifer Lopez
,
Johnny Depp
,
Leonardo DiCaprio
, Charlie Chaplin,
Simon Cowell
, Mahatma Gandhi and Nelson Mandela.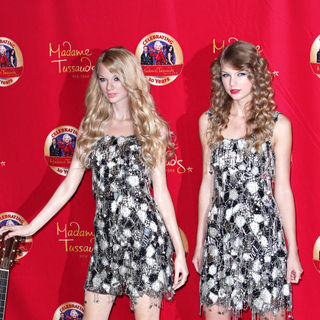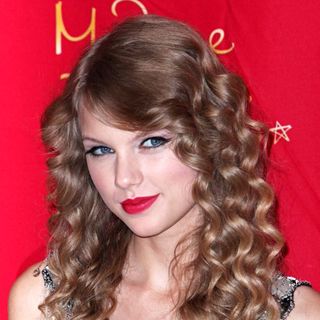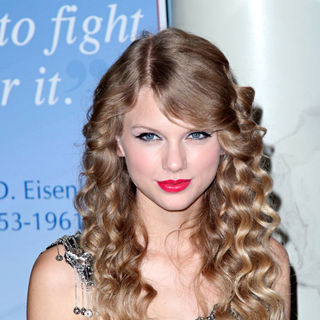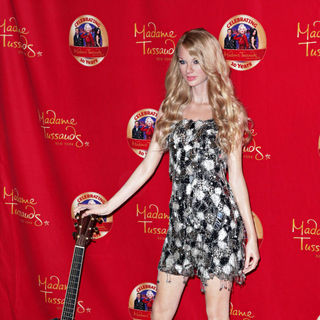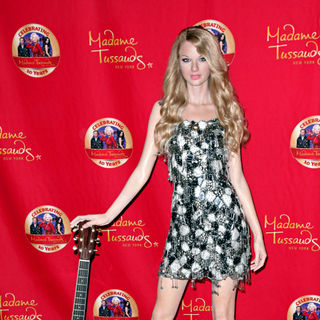 Taylor Swift Unveils Wax Figure: