With 'Step Brothers', Will Ferrell's latest comedy film about two rival step brothers nearing its release, AceShowbiz presents a list of Hollywood films featuring sibling rivalries.
Throughout the years, moviegoers have been presented with movies that feature the relationship between brothers and sisters whether they are blood-related or not. Most often that kind of feature films picks up the conflict occurring between the siblings, like what happens in the forthcoming comedy film starring
Will Ferrell
and
John C. Reilly
, "
Step Brothers
".
Sometimes the jealousy, competition or fight between the fictional characters ends up with the siblings having a stronger and better relationship with each other, while on other occasions, it can mean the separation between the siblings or even worse, death. In spirit of the sibling rivalry in "Step Brothers", AceShowbiz have compiled a list of movies displaying the conflict, jealousy and competition between siblings in several Hollywood films.
Stuck on You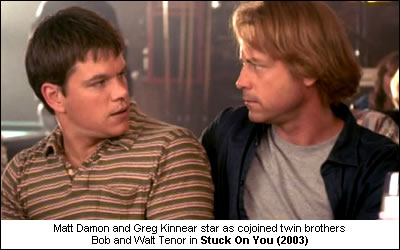 This 2003 comedy film from the Farrelly brothers basically tells the story of nonidentical twin brothers conjoined together by their hips, Walt and Bob played by
Greg Kinnear
and
Matt Damon
respectively. Having a peace with their unlikely condition, the two lead a so-called normal life and generally supportive of one another. That is until Walt decides to pursue his dream of becoming a Hollywood actor and Bob falls in love with a woman he met online. When fame and fortune catch up with them in Hollywood and with the new-found insight of what they each really want, they fight for the time they need off of each other resulting in a decision that would change their lives forever: going under the knife to be separated.
In Her Shoes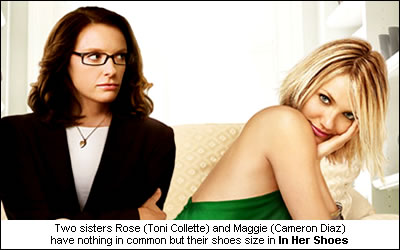 Adapted from Jennifer Weiner's novel of the same name, "
In Her Shoes
" is a tale of two sisters who have nothing in common but their shoes size. Completely an opposite of one another, Rose is responsible and intelligent but has low self-esteem due to her full figure, while Maggie is young and attractive but cannot keep a steady job leaving her to constantly end up in family's sofas. Though the conflict between the two is not exposed directly, it does not mean there aren't any. Holding a bitter feeling against her younger sister, Rose unwillingly shares her apartment when Maggie has been kicked out by their step mother. For sometime, she puts up with her sister's behavior which she deems free-spirited and inconsiderate. But, when Maggie crosses the boundaries by sleeping with her boyfriend, all hell breaks lose ending with Rose kicking Maggie out of her apartment and Maggie devastated by the fact.
The Godfather Series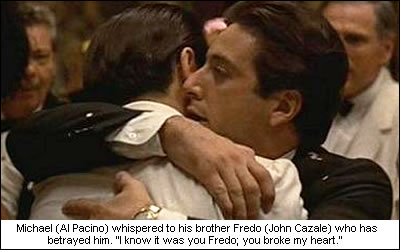 Considered as one of the greatest films in American cinematic history, "The Godfather", and its first sequel, "The Godfather Part II" present the story of the greatest mob family dynasty, the Italian-American Corleone. The movie chronicles Michael Corleone's rose to be the Mafia boss, but it is not the only thing interesting. Behind Michael's shot to stardom in the crime business, a hidden enemy lurks. It is his older brother, Fredo Corleone. Burned with jealousy over the fact that he is being passed over by Michael to be the head of the Family, he betrays his own brother by helping Hyman Roth, the right hand man of Jewish gangster Johnny Ola. When Michael finds out about it, he sets that Fredo should be killed after their mother passes away. And, it does happen in the climax of the second "Godfather".
The Rugrats Movie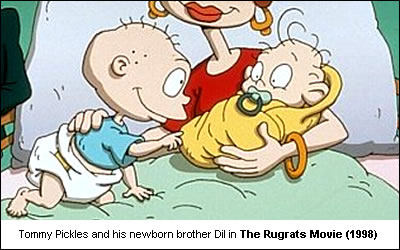 This 1998 Nickelodeon animated feature film follows the adventure of the diapered babies. The television series adaptation does not literally display the fight and competition between Tommy and Dil Pickles because Dil is basically a newborn, but it still highlights Tommy's jealousy over the arrival of his new baby brother which is the essence of sibling rivalry. Though Tommy tries to be a brother his father tells him to be, he is extremely annoyed by the fact that Dil cries almost every time mostly without reason. When Tommy, Dil and his band of friends get lost in a wood in search of Angelica's doll, the baby-fights between the two doesn't immediately go away. In fact, they create even more problems for one another, for Tommy especially.
The Other Boleyn Girl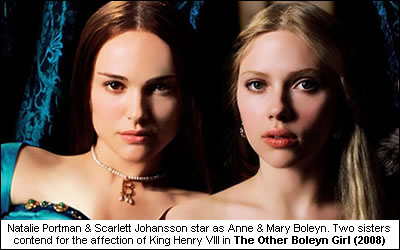 Starring
Natalie Portman
and
Scarlett Johansson
, "
The Other Boleyn Girl
" follows two close sisters, Anne and Mary, who are torn apart by jealousy and competition over the reigning King of England, King Henry VIII. In the beginning of the story, the sisters have been described as very close with them sharing everything and supporting each other. But, when the two get involved in their wicked uncle scheme for fame and fortune, the conflict between the two arise. When, Anne fails to get the King's attention, Mary is persuaded to take her part. Though unwillingly, she finally falls for the King burning Anne in anger for the chance she lost. Coming back from her exile in France, Anne is determined to win the King's heart back luring him out of the pregnant Mary's embrace.
Adaptation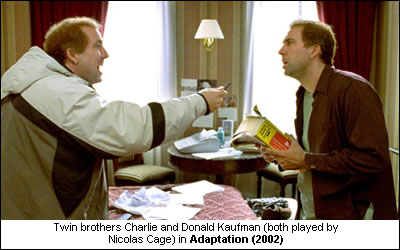 Telling the story of twin brothers, Charlie and Donald Kaufman, this 2002 comedy-drama satire film also brings up the subject of sibling rivalry. Charlie is a screenwriter going through a depression due to his inability to finish the screenplay he works on, while Donald who is moving in with Charlie is an obnoxious opportunist. Seeing that his brother's job can earn him serious money, Donald then start to work also on a screenplay and puts an even bigger pressure to Charlie when his cliche psychological thriller is sold for over one million dollars.
Supercross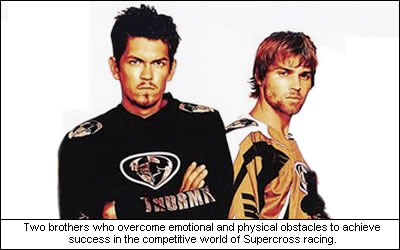 Unlike the other films explained before where the genre is romantic comedy or drama,
Supercross
generally has competition written all over it. Resolving around the two brothers, KC (
Steve Howey
) and Trip Carlyle (
Mike Vogel
), it follows the two as they race out in supercross events. Though they have a strong sense of brotherhood, in the racing event they give out their individual best which often leaves tension on their relationship in the end of some race.
Yours, Mine and Ours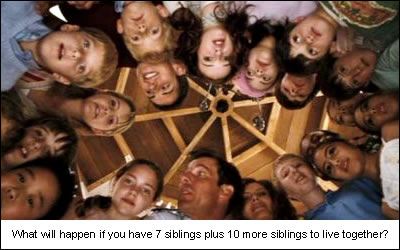 Compared to the others,
Yours, Mine and Ours
, which has been brought twice to the big screen, is the most similar movie to "Step Brothers" in the sense that two different families are being brought together under one roof with the children involved could not stand each others. In both version, the 1968 with
Lucille Ball
and Henry Fondaand the 2005 with
Dennis Quaid
and
Rene Russo
, the 18 children of Frank Beardsley and Helen North try to make the life of the other miserable with them finding ways to tick off one another over the matter of bathroom use, boyfriend and many others.
Cruel Intentions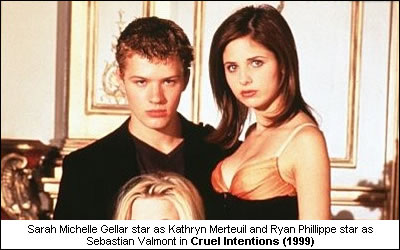 Based loosely on the 18th century French novel "Les Liaisons dangereuses", the 1998 drama film follows the competition between step-siblings, Kathryn Merteuil and Sebastian Valmont. Using what they both have best, manipulative minds, they put on one last bet in which Sebastian has to seduce Annette Hargrove, a young woman planning to keep her virginity intact until her marriage, in order to win his prize of sleeping with Kathryn.
Raising Helen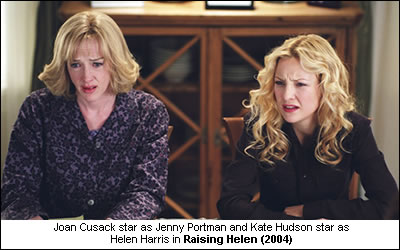 Raising Helen
is a story about a single and successful young woman working in fashion industry who is forced to leave her lifestyle to raise up her late sister's children. In this 2004's
Kate Hudson
-starring dramedy, the conflict between Helen Harris and her other sister Jenny Portman doesn't come out until the will of Lindsay Davis, their late sister stated that she wants Helen to take care of her children. Having had children of her own, Jenny is devastated by the will. Though submitting to the decision, Jenny constantly shows Helen her flaws as parent for the children and stresses out that she is the better parent creating rift between the close-knit sister bond.