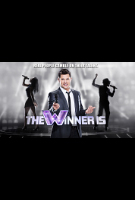 TV Info
---
Category
Reality TV
Genre
Reality-TV, Game-Show
Starring :
Nick Lachey

Nick Lachey hosts "The Winner Is," a new vocal game show showcasing everyday people who are amazing singers - soloists and groups that include adults, kids, teens, seniors and families - all of whom compete in head-to-head singing duels. They don't want a record deal; they want the chance to win a life-changing $1,000,000. One-hour alternative series.
Duels are judged by 101 music fans seated in a huge W-shaped section of the studio audience. These judges are teachers, DJs, critics, bloggers and YouTube sensations who vote for the act they think sang best and should move on in the competition. Both voting scores are revealed, but the singers don't know who got which score. In a unique twist, before we announce the winner, contestants are offered a cash amount to leave the game. The buyouts start at $10,000 and go up every round. If they think they won, they should resist the cash and trust the vote. If they think they lost, they have only seconds to accept the money before it goes away. And if they don't take the money and they lose the vote? They leave with nothing. As the stakes get higher, the payoffs get bigger, but only one can walk away with the grand prize!
Our singers need more than talent. They have to believe in themselves and have the instinct to make the right decisions, because in this contest, the best doesn't always go home the winner. One-hour alternative series.